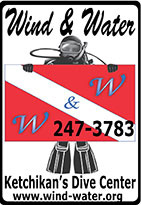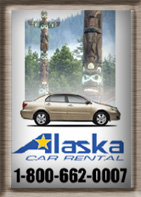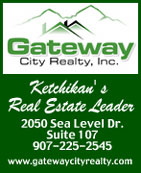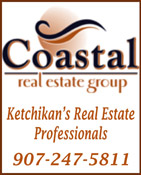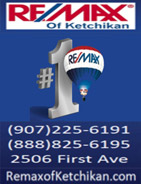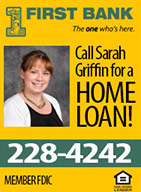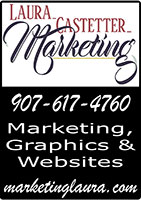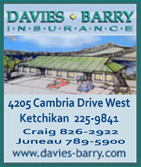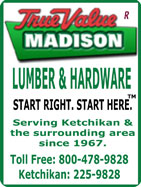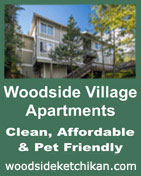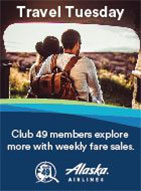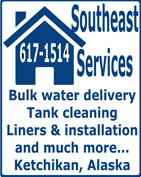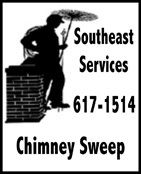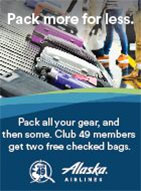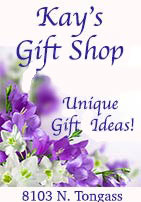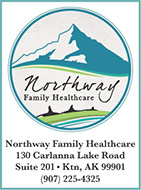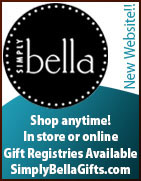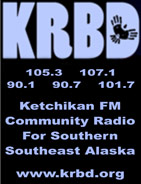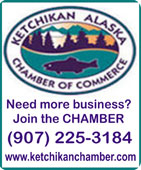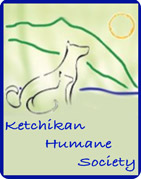 Contact


Call 617-9696


Webmail Letters


News Tips


Copyright Info


Archives
Quick News Search


Alaska


Ketchikan


SE Alaska


Alaska News Links
Columns - Articles


Dave Kiffer


Money Matters
Historical Ketchikan


June Allen


Dave Kiffer


Louise B. Harrington
Ketchikan Arts & Events


Ketchikan Arts


Ketchikan Museums


KTN Public Library
Sports


Ketchikan Links
Public Records


FAA Accident Reports


NTSB Accident Reports


Court Calendar


Recent Filings & Case Dispositions


Court Records Search


Wanted: Absconders


Sex Offender Reg.


Public Notices


AST Daily Dispatch


KTN Police Reports


Juneau Police Reports
Weather, Webcams


Today's Forecast


KTN Weather Data


AK Weather Map


AK Weathercams


AK Earthquakes

TV Guide


Ketchikan
Ketchikan Phone Book


Yellow Pages


White Pages
Government Links


Local Government


State & National

HMCS Whitehorse
The Commander and Crew of the Royal Canadian Navy Ship HMCS Whitehorse & the women and men of Vigor invite the residents of Ketchikan to an open house aboard HMCS Whitehorse at the Ketchikan Shipyard, 3801 Tongass Avenue Sunday, July 17th between the hours of 1:00 - 4:00 pm. Visitors may also observe Vigor's progress on the AMHS Alaska Class Ferry project.
Front Page Feature Photo By STEPHEN SPEIGHTS ©2016


Alaska: House Ends Historic 5th Special Session Without a Comprehensive Fiscal Plan By MARY KAUFFMAN - The Alaska House of Representatives on Friday adjourned the fifth special session of the 29th Alaska Legislature after the Governor failed to secure the needed votes for his new tax measures and Permanent Fund restructuring legislation. The special session convened Monday, July 11 in Juneau.

The Governor's proclamation included legislation to restructure the Permanent Fund; implement income, sales, motor fuel, mining, alcohol, tobacco, and fisheries taxes; and, revisit oil and gas tax credits.

Responding to the adjournment of the special session Governor Bill Walker said in a prepared statement, "Without a sustainable fiscal plan that includes restructuring of the permanent fund, the dividend program goes to $0 in less than four years. The Republican-led Senate passed the legislation that would have reduced the dividend to $1,000 this year. Senators agreed to this measure in an effort to protect future dividends for all Alaskans. By doing nothing this year, the House sets us on an even more challenging journey to a sustainable fiscal future. Without a plan, all Alaskans will lose not only their dividends but also critical services - from public safety to education and keeping roads and airports open and ready for business. I will do everything I can to keep Alaska on a path to prosperity."


"While I share the Governor's view that at some point in the near future we may have to talk about new revenues, it is apparent to me after many discussions with members of the majority caucus, the minority caucus and the minority leader, the support for any of the measures introduced by the administration is simply not there," Speaker Mike Chenault (R-Nikiski) said. "A majority of our constituents have voiced their concerns with these proposals and the need for more information on the effects through public testimony, public opinion messages, emails and other personal communications.

"Staying here for another 30 days is not going to resolve the revenue issues before us," Chenault said. "We have discussed all the different proposals and I don't foresee any significant changes within the time allotted for this special session. Should the governor come up with 21 house votes and 11 votes from the other body, then our meeting in special session may be fruitful."

Despite the setback, the members of the Alaska Independent Democratic Coalition (AIDC) said in a press release they remain committed to finding acceptable solutions to close the budget gap that can garner approval from the Governor, the Alaska Legislature, and the people of Alaska.

"Governor Walker put forward a plan for lawmakers to consider. Unfortunately, the plan was called regressive by the Rasmuson Foundation. That plan should have been used as a starting point for a balanced and comprehensive fiscal plan that is fair to all Alaskans," said AIDC Leader Rep. Chris Tuck (D-Anchorage). "This fiscal crisis was years in the making so it's not surprising that finding solutions will take some time. The members of the Coalition are not giving up and will continue working with the Governor and all lawmakers to create a bipartisan fiscal plan that is fair, protects our economy, and that all Alaskans can be proud of."

The low price of oil and a flawed tax policy has resulted in a dramatic loss of revenue to the State of Alaska while spending is largely unchanged from a decade ago. The Alaska Independent Democratic Coalition gives the thanks to the forethought of many lawmakers, billions of dollars were put in savings when oil prices were high. That will allow the essential functions of state government to continue while lawmakers and the Governor work on fiscal solutions.

"Our Coalition wants a sustainable path to fiscal stability. Oil prices cannot be expected to rebound in the near future, which means all of the components of the Governor's plan need to remain on the table," said AIDC Whip Rep. Sam Kito (D-Juneau). "The seriousness of our fiscal challenges demands that all lawmakers work on ending the current stalemate and stop playing politics with Alaska's future." - More...
Saturday PM - July 16, 2016



FISH FACTOR: Bycatch to food banks not over the rails By LAINE WELCH - The decades-old 'bycatch to food banks' program has grown far beyond its original Alaska beginnings.

Today, only 10 percent of the fish going to hunger relief programs is bycatch of primarily halibut and salmon taken accidentally in other fisheries. The remainder is "first-run" products donated to Sea Share, the nation's only non-profit that donates fish through a tight network of fishermen, processors, packagers and transporters.

Sea Share began in 1993 when Bering Sea fishermen pushed to be allowed to direct fish taken as bycatch to food banks instead of over the rails, as required by law.

"Back then that was the only thing that we were set up to do, and we are the only entity authorized to retain such fish. It became a rallying point for a lot of stakeholders, and from that beginning we've expanded to the Gulf of Alaska, and grown to 28 states and over 200 million fish meals a year," said Jim Harmon, Sea Share director.

Some seafood companies commit a portion of their sales, or donate products or overages. Vessels of the At-sea Processors Association have donated 250,000 pounds of whitefish blocks each year for 15 years, which are turned into breaded portions. Sea Share's roster also has grown to include tilapia, shrimp, cod and tuna and other canned and frozen seafood products.

Over the years, Sea Share has ramped up donations in Alaska where halibut portions from Kodiak fisheries are used locally, at Kenai and flown to Nome and Kotzebue, courtesy of the U.S. Coast Guard. A new freezer container has been stationed at the Port of Dillingham holding 8,500 pounds of fish and several more are being added to hubs in Western Alaska, Harmon said.

"I think we'll probably do 250,000 pounds in the state this year," he added.

A donation last week by Walmart will bring more seafood to hungry mouths in Washington. Sea Share was one of seven recipients to share grants from the corporation totaling $400,000 for community programs.

"We're trying to reach out beyond the seafood industry to larger foundations as well as the public at large," Harmon said.

He pointed out that giving fish to the needy also broadens a customer base to people who wouldn't otherwise get it.

"Food bank recipients aren't the chronically homeless or unemployed, it's the under employed, those between jobs who might access the bank for a few weeks," Harmon said. "And if we give those people a great experience with seafood, when they are back on their feet again or they get that next job, they'll start buying more seafood. It really is a win win." - More...
Saturday PM - July 16, 2016

Alaska: Closing parts of the ocean to fishing not enough to protect marine ecosystems - A University of Washington fisheries professor argued last week that saving biodiversity in the world's oceans requires more than banning fishing with marine protected areas, or oceanic wilderness areas. In a three-page editorial published last week in the journal Nature, he argues that this increasingly popular conservation strategy is not as effective as properly managing recreational and commercial fisheries. "There's this idea that the only way you can protect the ocean is by permanently closing parts of the ocean to fishing, with no-take areas," said Ray Hilborn, a professor in the UW's School of Aquatic and Fishery Sciences. "You protect biodiversity better by regulating fisheries over the country's entire economic zone."

Marine protected areas have grown in popularity since the early 2000s. Recent examples include an area twice the size of Texas in the central Pacific established in 2014 by President Barack Obama, and a proposal to close 25 percent of the Seychelles' exclusive economic zone, an island nation off Africa's east coast.

Several environmental organizations have set a longer-term goal of making 30 percent of the world's oceans into no-take marine protected areas by the year 2030. But Hilborn believes this is not the best way to protect global marine ecosystems.

"If the problem is overfishing or bycatch, then fisheries management is much more effective than establishing MPAs because you regulate the catch over the entire economic zone," Hilborn said. "I don't see how anyone can defend MPAs as a better method than fisheries management, except in places where you just can't do management." - More...
Saturday PM - July 16, 2016


Ketchikan: ANNUAL PENNOCK ISLAND CHALLENGE SWIM AUGUST 14TH - The Pennock Island Challenge has become an annual tradition that makes an important difference for children diagnosed with Type 1 Diabetes (T1D). The Open Water Swim brings participants from around the world who make the 8.2 mile (13.2 km) swim around Pennock Island, raising money that goes directly to research with an immediate impact on children and adults who are learning how to live with a lifelong disease. It is one of the World's Top 100 Open Water Swims and America's Top 100 Open Water Swims, and has been featured in Men's Journal Magazine and Men's Style, Travel, Fitness and Gear.

This year's challenge will take place Sunday, August 14th, 2016 in Ketchikan, Alaska. Registration is open and donations are being accepted by individuals as well as corporate sponsorships.

"I'm proud to sponsor this event because when they find answers and cures, it will matter to all of us. Our family has been touched by diabetes in numerous ways. From amputations, diet limitations, and yes, even death, it's a tough one to deal with. We have the power to stop this disease in its tracks. Part of that power is each of us working on being a healthier self. The other part is stepping in to help make the research happen." said Renee Schofield of TSS Inc. - More...
Saturday PM - July 16, 2016

Alaska: Top Of The World Arctic Broadband Summit Wraps Up In Barrow - For two days last week, policy leaders, tech industry experts and other executives met in Barrow, Alaska to discuss the essential need for broadband across the circumpolar Arctic, and how to best prepare for the many opportunities and even challenges the new technology will bring with it.

Highlights of the Top of the World Arctic Broadband Summit included presentations ranging from what private investors are looking for when considering projects in the far north – to the very latest on the Quintillion Subsea Cable Project, which ASRC is a minority partner. Other discussions touched on new satellite technology to compliment subsea fiber optic broadband, and what the government's role should be in connecting the Arctic. In all, nearly 40 speakers participated in the conference, coming from as far away as Finland, Canada and the east coast. - More...
Saturday PM - July 16, 2016

Alaska: Young Secures Five Alaska-Focused Amendments in House-Passed Interior Bill - Five Alaska-focused amendments to H.R. 5538 were included in the Department of Interior, Environment and Related Agencies Appropriations Act, which passed Thursday by a vote of 231 to 196. The legislation provides annual funding totaling $32.1B, $64M below FY 2016, for the Interior Department and other environment related agencies. The bill specifically prohibits funding for the implementation of the Waters of the United States Rule, stops the proposed Stream Buffer rule, cuts funding for the EPA, and eliminates environmental regulatory overreach.

"Although I'm not a member of the Appropriations Committee, I worked very closely with my colleagues to ensure my amendments made it to the floor and eventually into this bill, " said Congressman Don Young (R-AK). "Given the Administration's recent actions within our state, I believe it was extremely important to offer amendments that fought back against recent violations of the law, including ANILCA and the Alaska Statehood Compact, and stop some of the most egregious rules and regulations that will only jeopardize our state's already sensitive social and economic future. Not only does this bill contain major victories for Alaska, it builds upon the House's efforts to encourage economic development and growth by eliminating massive regulatory land grabs like the WOTUS rule and Stream Buffer Rule." - More...
Saturday PM - July 16, 2016




Columns - Commentary

RON PAUL: The Longest War in US History Just Got Longer - The longest war in U.S. history just got even longer. As NATO wrapped up its 2016 Warsaw Summit, the organization agreed to continue funding Afghan security forces through the year 2020. Of course with all that funding comes U.S. and NATO troops, and thousands of contractors, trainers, and more.

President Obama said last week that the U.S. must keep 3,000 more troops than planned in Afghanistan. The real reason is obvious: the mission has failed and Washington cannot bear to admit it. But Obama didn't put it that way. He said:

"It is in our national security interest, especially after all the blood and treasure we've invested over the years, that we give our partners in Afghanistan the best chance to succeed."

This is how irrational Washington's logic is. Where else but in government would you see it argued that you cannot stop spending on a project because you have already spent so much to no avail? In the real world, people who invest their own hard-earned money in a failed scheme do something called "cut your losses." Government never does that.

Isn't 15 years of U.S. "blood and treasure" enough of a "best chance" to succeed?

NATO Secretary General Jens Stoltenberg announced at the summit that thanks to an additional billion dollars in NATO member-country donations, the organization had come up with close to the $5 billion per year that it has pledged to the Afghan government. Of that $5 billion you can guess who is paying the lion's share. That's right, we are. We send $3.45 billion every year to, according to Transparency International, the third most corrupt country on earth -- while Americans struggle with unemployment, stagnant wages, and inflation. That is why I always say that foreign aid is money stolen from poor people in the United States and sent to rich people overseas. - More...
Saturday PM - July 16, 2016

Editorial Cartoon: France terror truck
By Dave Granlund ©2016, Politicalcartoons.com
Distributed to subscribers for publication by Cagle Cartoons, Inc.




Real Time U.S. Debt Clock
http://www.usdebtclock.org/

U.S. Inflation Calculator
Easily calculate the buying power of the US dollar & inflation rate from 1913-2014

U.S. Energy Info. Admin.
Heating Oil & Propane Update

Public Meetings & Info

Ketchikan Borough Assembly

Live video stream of current meeting
Archived videos
Agenda and Information Packets
Assembly Meeting Minutes
Borough Records
Calendar

Ketchikan Planning Commission

Live video stream of current meeting
Agenda, Information Packets & Minutes

Ketchikan City Council

View a Video of Meeting
Agenda & Information Packets

Ketchikan School Board

Live video stream of current meeting
Agenda & Information Packets


Gravina Access Project SEIS Alternatives Development

Gravina Access Website

Police Dispatches

AK Troopers Daily Dispatch
Ketchikan Police Reports
Juneau Police Reports

Ketchikan

Jobs
Ketchikan's Forecast
Satellite
Today's Weather Images
Marine Forecasts
AK Weathercams
Ketchikan Weather Data
Current AK Weather Map




CLASSIFIEDS' CATEGORIES

Public Meetings
Announcements
Upcoming Events
Boats, etc.
Help Wanted
For Sale / Free Stuff
Garage Sales
Homes / Apts/ Property
Pets
Wanted
Lost & Found
Publish Your Ad

Front Page Archives
Letter Archives
June - July 2016

| | | | | | | |
| --- | --- | --- | --- | --- | --- | --- |
| S | M | T | W | T | F | S |
| 29 | 30 | 31 | 01 | 02 | 03 | 04 |
| 05 | 06 | 07 | 08 | 09 | 10 | 11 |
| 12 | 13 | 14 | 15 | 16 | 17 | 18 |
| 19 | 20 | 21 | 22 | 23 | 24 | 25 |
| 26 | 27 | 28 | 29 | 30 | 01 | 02 |
| 03 | 04 | 05 | 06 | 07 | 08 | 09 |
| 10 | 11 | 12 | 13 | 14 | 15 | 16 |


Viewpoints
Commentary
Opinions/Letters
Basic Rules &
Freedom of Speech

Questions, please contact the editor at editor@sitnews.us or call 617-9696
Sitnews reserves the right to edit.

Thank you to Ketchikan Solid Waste facility By Victoria McDonald - As one of many Ketchikan citizens concerned about tansy ragwort, orange hawkweed, Japanese knotweed,and Scotch broom, we deeply appreciate the Solid Waste facility acceptance of hundreds of pounds of tansy ragwort. Dorica Jackson and I have taken close to 600 pounds from the Fawn Mountain area with another 300 pounds needing to be pulled. One local man has taken hundreds of pounds pulled from the Carlanna area. Wolfe Point is infested where 125 pounds have been removed. - More...
Saturday PM - July 16, 2016

Part 14: OIL COMPANY" WALKER, "OIL CAN" ORTIZ AND OIL COMPANY SOCIALISM
Summation and Conclusion By David G Hanger - When Sam Rayburn died he had $26,000 in the bank. He was the longest-serving Speaker of the U.S. House of Representatives, second in line of succession to the Presidency of the United States, an attorney who never took a fee or gift from anyone who might have any interest whatsoever before the government; and the standard, the very benchmark, for personal integrity and honor, both in and out of political office. When "Little Ben" Stevens, the unindicted co-conspirator in the VECO case that put Kott in prison, was President of the Alaska State Senate, he used his elected position to pocket more than a million in graft and payola. For this he should have gone to prison for at least 10 years, but an attorney general of the same political party let the case lapse. Since then the corruption of graft, payola, and special interest has been codified into law by the majorities in both the state senate and the house, so that they can continue their campaigns of personal graft and payola while concomitantly serving the needs of their corporate masters. - More...
Saturday PM - July 16, 2016

Loss of hundreds of lives, sparing a dog By Nancy Crawford - Thank you for your writing on the loss of hundreds of lives on Princess Sophia. Their lives were not lost in vain as I am sure that this disaster gave many ideas to make ship travel safer. - More...
Saturday PM - JUly 16, 2016

Muslim camps By A. M. Johnson - As often the case, each weekend edition of the Ketchikan Daily News' religious news carries some level of contentious religious news or article, picked off snide religious slanted AP provided articles. This week end it was the article on Muslim summer camps. In this apocryphal reading one would take away a vision of a Peaceful Religion promoted by Council on American-Islamic Relations (CAIR) (A terror listed group) and other Muslim based anti Western political groups would and do use to undermine and hide the true record of the dark side of this political/religious diatribe by fooling the'folks'(infidels) not up on any religion (i.e. 'Low information voter/citizen). - More...
Saturday PM - July 16, 2016

An Open Letter to Our Community By Ken Tonjes - We all know that living in a small town is wonderful, but it comes with its own set of perils. Sometimes it is nice that news travels fast, but on the flip side, so does misinformation. Just a few well-meant but not entirely accurate conversations around the campfire and before we know it, misinformation is being spread around town. Most recently, the grapevine is saying that Ketchikan Medical Center is no longer performing elective surgeries because we don't have anesthesiologists. - More...
Thursday PM - July 07, 2016

Part 13: "OIL COMPANY" WALKER, "OIL CAN" ORTIZ, AND OIL COMPANY SOCIALISM By David G Hanger - On the editorial page of the June 25 weekend edition of the KETCHIKAN DAILY NEWS in an unattributed editorial blurb the DAILY NEWS harshly criticized numerous members of the state house of representatives for resisting "Oil Company" Walker's effort to take Alaskans' Permanent Fund Dividend. This cavalier willingness to deprive so many others of so much displays fundamentally the willful ignorance the DAILY NEWS and its staff has about the financial crisis, i.e. the "Coghill Abomination," that faces this state today; and it also gives us a very clear idea of the type of decisions Bob Sivertsen would make, i.e. to sell us all down the river at the earliest possible opportunity. - More...
Thursday PM - July 07, 2016

Webmail your letter or
Email Your Letter To: editor@sitnews.us

---

Articles & photographs that appear in SitNews may be protected by copyright and may not be reprinted or redistributed without written permission from and payment of required fees to the proper sources.

E-mail your news & photos to editor@sitnews.us

Photographers choosing to submit photographs for publication to SitNews are in doing so, granting their permission for publication and for archiving. SitNews does not sell photographs. All requests for purchasing a photograph will be emailed to the photographer.

The Local Paper is now available online.
Click here for this week's printed edition.