Thursday
July 15, 2004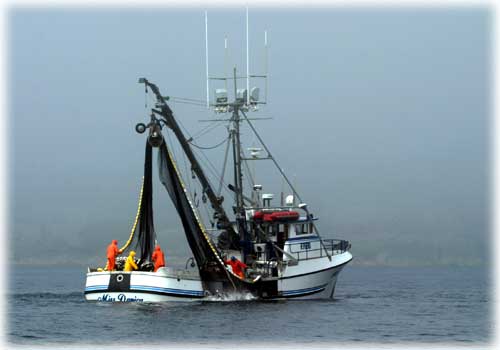 'Miss Danica'
Front Page Photo by Carl Thompson
Viewpoints
Opinions/Letters

RE: Greenpeace by Suzon White-Hoff - 07/15/04


RE: Greenpeace by Ken Lewis - 07/15/04


Let's get on with energy security by Gov. Frank Murkowski - 07/15/04


More Viewpoints/ Letters


Publish A Letter
July 2004
Click on the date to read the stories & to view photos published on that day...

| | | | | | | |
| --- | --- | --- | --- | --- | --- | --- |
| S | M | T | W | T | F | S |
| 27 | 28 | 29 | 30 | 01 | 02 | 03 |
| 04 | 05 | 06 | 07 | 08 | 09 | 10 |
| 11 | 12 | 13 | 14 | 15 | 16 | 17 |
| 18 | 19 | 20 | 21 | 22 | 23 | 24 |
| 25 | 26 | 27 | 28 | 29 | 30 | 31 |
Alaska: Governor Tells Utility Commissioners They Can Help Alaska Gas Line - The proposed Alaska natural gas pipeline needs the security of long-term sales contracts before developers can take the multibillion-dollar risk of starting construction, Alaska Governor Frank H. Murkowski told the National Association of Regulatory Utility Commissioners Wednesday.
State utility commissions can play a key role in making the project happen as local distribution companies and gas and electrical utilities look to develop those long-term deals for Alaska gas, the governor said.

"State regulatory commissions are critical to advancement of the Alaska gas line," Murkowski told the group's summer meeting today in Salt Lake City. "We need long-term sales contracts to make the project work, we need state utility commissions to assist in developing those contracts, and the nation needs Alaska gas sooner rather than later."

The governor acknowledged that state rate-setting commissions might be uneasy with utilities committing to long-term gas contracts. "I realize this is an uncomfortable concept for many of you because of past events in the energy trading business, but we can't let past mistakes hurt our future. - Read more...
Thursday - July 15, 2004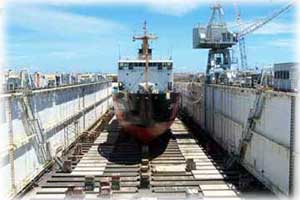 Large floating drydock
Photo courtesy TDX

Alaska: Remote Alaskan Island Faces Economic Peril Under Proposed Federal Sanctions - An impoverished Alaskan island community in the middle of the Bering Sea faces an economic catastrophe if the federal government succeeds in pressing proposed economic sanctions against one of the island's major employers. In actions that have troubled the 763 residents of St. Paul Island, the Justice Department has demanded more than $15 million in penalties from the Native corporation that serves the tiny island in the Pribilofs.
Located midway between Alaska and Russia, the island's economy was already reeling from a federal law banning the fur seal trade and the collapse of crab fisheries.
Now the Justice Department is seeking penalties that officials say could deplete the resources of Tanadgusix Corp., the island's Native corporation also known as TDX. A separate action threatened by the General Services Administration could destroy TDX's once promising business as a federal contractor. - Read more...
Thursday - July 15, 2004
Columnist

Dick Morris: Mr. Sharon, Build This Wall - As the Cold War waned, President Ronald Reagan went to Berlin and defiantly turned to the Soviet Union and said "Mr. Gorbachev, tear down this wall!" Now, we should turn toward Israel and say, despite the recent decision of the International Court, "Mr. Sharon, build this wall!" - Read more...
Thursday - July 15, 2004
---
E-mail your news tips, stories, news releases & photos to:
editor@sitnews.org

E-mail large photo files to
photos@sitnews.org

Edited by Dick Kauffman:
editor@sitnews.org

E-mail the Webmaster:
webmaster@sitnews.org

Copyright Applies - Please obtain written permission before reproducing photographs, features, columns, etc. that are published on Sitnews.

Published online since
August 2000

Sitnews
Stories in the News
©1999 - 2004
Ketchikan, Alaska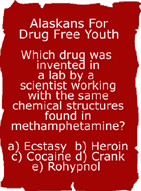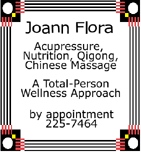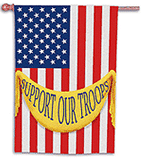 'Our Troops'