Saturday
March 13, 2004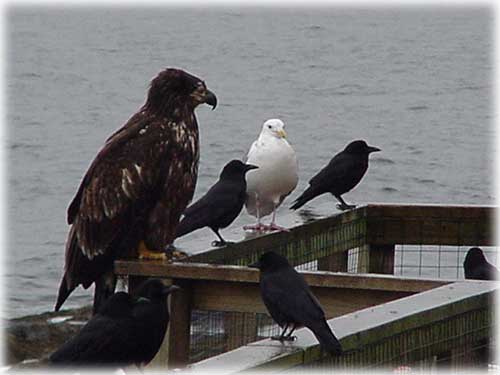 'Birds Of A Different Feather'
Front Page Photo by Xiao Nan Tatsuda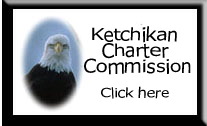 Viewpoints
Opinions/Letters

Open Letter: Governor, you are our last hope... by Andy Rauwolf - Ketchikan - 03/13/04


Tom Carlin by June Allen - Palmer - 03/13/04


Re: Forty years since the big one... by Gigi Pilcher - Ketchikan - 03/13/04


Weekly trash report by Jerry A. Cegelske - Ketchikan - 03/13/04


Read more Viewpoints


Publish A Letter
March 2004
Click on the date to read the stories & to view photos published on that day...

| | | | | | | |
| --- | --- | --- | --- | --- | --- | --- |
| S | M | T | W | T | F | S |
| | 1 | 2 | 3 | 4 | 5 | 6 |
| 7 | 8 | 9 | 10 | 11 | 12 | 13 |
| 14 | 15 | 16 | 17 | 18 | 19 | 20 |
| 21 | 22 | 23 | 24 | 25 | 26 | 27 |
| 28 | 29 | 30 | 31 | | | |
Alaska: State Seeks to Become Party in Tustumena Salmon Enhancement Project Appeal - Attorney General Gregg Renkes this week filed a motion to intervene in the case of The Wilderness Society v. United States Fish & Wildlife Service with Ninth Circuit Court of Appeals in San Francisco. An en banc panel of the court ruled against the United States Fish & Wildlife Service (USFWS) in December, preventing the agency from issuing a permit to allow the Alaska Department of Fish and Game's (ADF&G) 30-year-old sockeye salmon enhancement project in Tustumena Lake. - Read more...
Saturday - March 13, 2004 - 12:55 am

Ketchikan: Listen to this story... The Four Dam Pool Power Agency Board of Directors Thursday voted to begin construction on the Swan Lake-Lake Tyee Electrical Intertie this summer. As Deanna Garrison reports, the Four Dam Pool has yet to shore up all of the funding needed to complete the 57-mile transmission line.
KRBD - Ketchikan Public Radio - linked Saturday - March 13, 2004

Ketchikan: Listen to this story... Ketchikan Police say they have in custody a suspect in a string of vehicle thefts in and around the City of Ketchikan. As Deanna Garrison reports, the Ketchikan Police Department says charges could be filed soon.
KRBD - Ketchikan Public Radio - linked Saturday - March 13, 2004
Ketchikan: Two arrested in assault of Ketchikan man - Ketchikan Police have arrested two men in the assault of a 47-year-old Ketchikan man earlier this week. - Read this story....
KRBD - Ketchikan Public Radio - linked Saturday - March 13, 2004
Queen Scrapper: Karina Antonsen
Photo courtesy KMC Kickers
People of Ketchikan: KMC Kickers: A Walk America Team For March of Dimes - Every year the March of Dimes sponsors a walk to raise money for premature babies, babies born with birth defects, and for research. The walk this year in Ketchikan will be held on May 1st and will begin and finish at the A&P according to information provided by Cindi Byrd.
Quoting a statement prepared by Byrd, "Each team raises money by having people sponsor individual walkers. Each team is encouraged to perform wrap-a-round events to raise even more money. There is a contest, prizes and such for the winning teams, locally, statewide and nationally." - Read more...
Saturday - March 13, 2004 - 12:55 am
Alaska: Pilots and other marine personnel of AMHS one step closer to a new contract - Licensed deck officers, state pilots and other marine personnel of the Alaska Marine Highway System are one step closer to a new contract under a bill passed Thursday by the Senate State Affairs Committee. - Read more...
Saturday - March 13, 2004 - 12:55 am
Ketchikan & Statewide: Governor Announces Appointments to Boards - Governor Frank Murkowski announced Friday the appointment of ten Alaskans to serve on various Alaska State boards and commissions. - Read more...
Saturday - March 13, 2004 - 12:55 am
Government Hill School in Anchorage after the March 27, 1964 earthquake, still the second-largest earthquake ever recorded at magnitude 9.2. Photo courtesy UAF Geophysical Institute...
Alaska: Forty years since the big one by Ned Rozell - On the phone from the Kodiak Senior Center, Eddie Opheim Sr. remembered back to the day 40 years ago when he felt the rumble of the Great Alaska Earthquake.
"I knew the earthquake was going to come because I felt the tremor," said Opheim, 93. "I told my family there was an earthquake coming, and to hang on."
Opheim, his wife, and four children lived on Spruce Island north of Kodiak when the largest earthquake in the written history of North America struck on March 27, 1964. After riding the bucking ground for what seemed like forever, Opheim and his family headed for high country in his Jeep. Later, in the darkness of night, he heard the monstrous groans and pops of his buildings as a giant wave known as a tsunami swept away everything he had. - Read more...
Saturday - March 13, 2004 - 12:55 am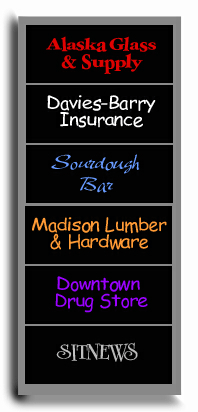 The June Allen Column
is made possible in part by these sponsors. Cick on each name to visit each web site.
June Allen Column

Nulato AK: a small village but big in history - Nulato, Alaska 99765 is little known beyond the state's Interior except perhaps during the running of the world famous Iditarod dogsled races. In even number years the race follows a northern route to Nome and mushers pass through Nulato. The name of the Athabaskan Indian village on the Yukon River means "dog salmon camp," modified to express "in the shelter of the bluff." It is home today to a population of about 340, almost wholly Athabaskan. For such a small town, Nulato has some fascinating stories to tell!- Read the rest of this story by June Allen...
Wednesday - March 03, 2004 - 1:00 am

Ketchikan's Creek Street Dance Hall; echoes of music from the past...

A Story of an Unfriendly Arctic Island And the heroine who survived it...

Ketchikan's Volunteer Legacy; Buckets to hydrants to hi-tech...

Thanks, Ladies, for the Library - From Bookcase to Building(s)...

KETCHIKAN COLD STORAGE and colorful Mgr. Jim Pinkerton...

KETCHIKAN'S NEW YORK HOTEL: Rich history in a small package...

Read more stories by June Allen...
---
E-mail your news tips, stories, news releases & photos to:
editor@sitnews.org

E-mail large photo files to
photos@sitnews.org

Edited by Dick Kauffman:
editor@sitnews.org

E-mail the Webmaster:
webmaster@sitnews.org

Copyright Applies - Please obtain written permission before reproducing photographs, features, columns, etc. that are published on Sitnews.

Published online since
August 2000

Sitnews
Stories in the News
©1999 - 2004
Ketchikan, Alaska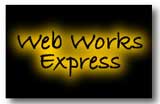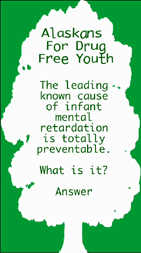 Wanted
Freelance Writers
Sitnews is interested in purchasing news and human interest stories about Ketchikan. Contact editor@sitnews.org or call 247-8590.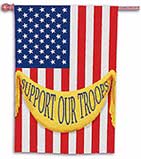 'Our Troops'