Tuesday
March 09, 2004
The Sam Pitcher Music Scholarships Announced
Amber Kiffer and Courtney Kiffer Each Receive Awards
Front Page Photo by Jack Davies - More...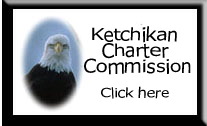 Viewpoints
Opinions/Letters

Freedom Of Speech by Samuel Bergeron - Ketchikan - 03/09/04


Another option for new library structure not yet explored by Patrick Jirschele - Ketchikan - 03/09/04


Trading Workers for Bureaucrats? by Robert D. Warner - Ketchikan - 03/09/04


Connections among men in ethics case raise doubts by Sen. Hollis French - Juneau - 03/09/04


Litter Control by Pete Ellis - Ketchikan - 03/08/04


Read more Viewpoints


Publish A Letter
March 2004
Click on the date to read the stories & to view photos published on that day...

| | | | | | | |
| --- | --- | --- | --- | --- | --- | --- |
| S | M | T | W | T | F | S |
| | 1 | 2 | 3 | 4 | 5 | 6 |
| 7 | 8 | 9 | 10 | 11 | 12 | 13 |
| 14 | 15 | 16 | 17 | 18 | 19 | 20 |
| 21 | 22 | 23 | 24 | 25 | 26 | 27 |
| 28 | 29 | 30 | 31 | | | |

Ketchikan: The Sam Pitcher Music Scholarships Announced - The recipients of this year's Sam Pitcher Music Scholarships are sisters Amber and Courtney Kiffer, daughters of Karleen and Ken Kiffer of Ketchikan. Amber and Courtney have each been awarded $500 scholarships to attend summer music programs. - Read more...
Tuesday - March 09, 2004 - 1:00 am
Ketchikan: Governor moves ferry offices out of Juneau - - Transportation Commissioner Mike Barton announced Monday that Gov. Frank Murkowski has approved moving the Alaska Marine Highway System and about 40 Juneau jobs to Ketchikan. - Read this story...
Juneau Empire - linked Tuesday - March 09, 2004
Ketchikan: Juneau officials blast relocation of ferry system - Juneau lawmakers and city officials sent Gov. Frank Murkowski and the state Department of Transportation a swift rebuke Monday, following the announcement that state ferry system administrative offices will move to Ketchikan. - Read this story...
Juneau Empire - linked Tuesday - March 09, 2004
Alaska: House Passes Bipartisan Education Funding - A bipartisan plan to fund education and meet critical infrastructure needs was attached to Senate Bill 283 Monday night and passed unanimously by the House of Representatives. The compromise amendment - offered by Republican and Democratic leadership - increases the education foundation formula base student allocation to at least $4,588. The $419 increase per pupil counteracts years when inflation eroded the value of education dollars.
The increase also covers gaps in PERS/TRS retirement funds. The education amendment, which also includes infrastructure grants to municipalities and unincorporated communities across the state, was attached to the "reverse CBR sweep" appropriations bill, SB 283, and moves now to the Alaska Senate for concurrence. - Read more...
Tuesday - March 09, 2004 - 1:00 am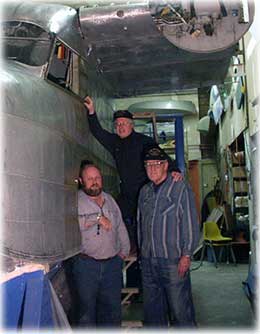 'Men of the Goose'
Arne Enright, Jos Govaars and
Don "Bucky" Dawson - More...
Photo by Dick Kauffman
Alaska: Energy Committee To Hold Formal Hearings on Cape Fox Land Bill, Craig Land Exchange Wednesday - U.S. Sen. Lisa Murkowski reminds Alaskans that the Senate Energy and Natural Resources Committee will hold a formal subcommittee hearing on Wednesday, March 10 to take testimony on four bills, including two of specific interest to Southeast Alaskans: the Cape Fox land exchange (S. 1354) and the Craig land exchange(S. 1778). - Read more...
Tuesday - March 09, 2004 - 1:00 am
Education: Kids learn more from nationally certified teachers, study shows; Good teachers can be measured - Teachers who qualify for national certification do a measurably better job in the classroom, according to a major study to be released this week.
Pupils of teachers certified by the National Board for Professional Teaching Standards (NBPTS) improved an average of 7 percent more on their year-end math and reading tests than pupils whose teachers attempted but failed to gain the certification.
And, the study found that nationally certified teachers bestowed even greater benefits on younger and lower-income students. - Read more...
Tuesday - March 09, 2004 - 1:00 am
ATR "Hero of the Taxpayer" Awards
Grover Norquist Presents the Award to Sen. Lisa Murkowski
Photo Courtesy Americans for Tax Reform
Alaska: Sen. Murkowski Receives Hero of the Taxpayer Award - The Americans for Tax Reform (ATR), the nation's leading taxpayer advocacy organization, recently announced that it has awarded U.S. Senator Lisa Murkowski (R- Alaska) with its annual Hero of the Taxpayer Award for showing a strong record of siding with taxpayers on important tax and economic issues in the 108th Congress. The award was given to Senator Murkowski during a recent ceremony in the U.S. Capitol.
U.S. Senators and representatives receive the award for scoring 85 and higher, out of a possible 100, on ATR's annual congressional scorecard, which measures a member's record on important taxpayer and economic issues. Senator Murkowski scored 85 on the scorecard for the first session of the 108th Congress. - Read more...
Tuesday - March 09, 2004 - 1:00 am
Alaska: Soon You May Choose The Site Of Your Remote Cabin - Alaskans may soon be able to let the Department of Natural Resources know where they would like to have a remote cabin, rather than the other way around. That is if House Bill 319, sponsored by Representative Hugh Fate (R-Fairbanks) continues to move through the Legislature. The bill moved another step closer Monday with approval by the House Resources Committee.
"We have been working on this language for nearly four years," says Representative Fate. "A lot of Alaskans have told me how important it is to have a remote cabin site, but often the land that the Department has offered, is either so inaccessible or unusable it is not practical for most Alaskans. HB 319 is designed to allow people to nominate five-acre parcels of remote land where they can build a cabin. Alaskans need and want the ability to have a place to get away from it all, to fish, hunt or just relax." - Read more...
Tuesday - March 09, 2004 - 1:00 am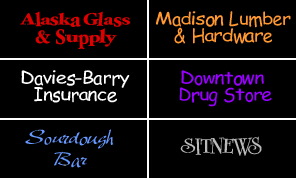 The June Allen column is made possible
in part by these sponsors.
Cick on each name to visit web sites.
June Allen Column

Nulato AK: a small village but big in history - Nulato, Alaska 99765 is little known beyond the state's Interior except perhaps during the running of the world famous Iditarod dogsled races. In even number years the race follows a northern route to Nome and mushers pass through Nulato. The name of the Athabaskan Indian village on the Yukon River means "dog salmon camp," modified to express "in the shelter of the bluff." It is home today to a population of about 340, almost wholly Athabaskan. For such a small town, Nulato has some fascinating stories to tell!- Read the rest of this story by June Allen...
Wednesday - March 03, 2004 - 1:00 am

Ketchikan's Creek Street Dance Hall; echoes of music from the past...

A Story of an Unfriendly Arctic Island And the heroine who survived it...

Ketchikan's Volunteer Legacy; Buckets to hydrants to hi-tech...

Thanks, Ladies, for the Library - From Bookcase to Building(s)...

KETCHIKAN COLD STORAGE and colorful Mgr. Jim Pinkerton...

KETCHIKAN'S NEW YORK HOTEL: Rich history in a small package...

Read more stories by June Allen...
E-mail your news tips, stories, news releases & photos to:
editor@sitnews.org

E-mail large photo files to
photos@sitnews.org

Edited by Dick Kauffman:
editor@sitnews.org

E-mail the Webmaster:
webmaster@sitnews.org

Copyright Applies - Please obtain written permission before reproducing photographs, features, columns, etc. that are published on Sitnews.

Published online since
August 2000

Sitnews
Stories in the News
©1999 - 2004
Ketchikan, Alaska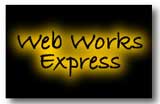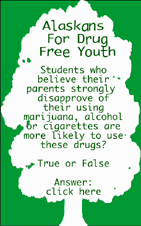 Wanted
Freelance Writers
Sitnews is interested in purchasing news and human interest stories about Ketchikan. Contact editor@sitnews.org or call 247-8590.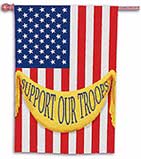 'Our Troops'