Monday
November 15, 2004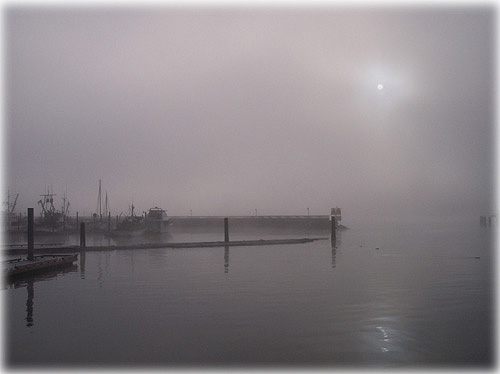 'Early Morning Fog'
Front Page Photo by Vicki Campbell
Columnists

Jason Love: Learning Very Slowly - Because it is my goal to rule the world someday, I decided to take a Photoshop class. What does Photoshop have to do with ruling the world? I could tell you, but then I'd have to kill you. - More...
Monday - November 15, 2004

Bob Ciminel: Familygrams: Reality in 28 Words or Less - One thing that has made life in the military a little better in the 21st Century is the improvement in communication between our members of the armed forces and their families.... More...
Monday - November 15, 2004
Viewpoints
Opinions/Letters

Viewpoints/ Letters


Publish A Letter
November 2004
Click on the date for stories and photos published on that day...

| | | | | | | |
| --- | --- | --- | --- | --- | --- | --- |
| S | M | T | W | T | F | S |
| | 01 | 02 | 03 | 04 | 05 | 06 |
| 07 | 08 | 09 | 10 | 11 | 12 | 13 |
| 14 | 15 | 16 | 17 | 18 | 19 | 20 |
| 21 | 22 | 23 | 24 | 25 | 26 | 27 |
| 28 | 29 | 30 | | | | |

Alaska: Invasive plants creep into Alaska by Ned Rozell - If you saw an orange and blue blimp floating over the Matanuska River this summer, you weren't hallucinating. Scientists launched the 15-foot long, tethered blimp to help them document a growing problem in Alaska - the invasion of non-native plants.
Norm Harris has flown blimps all over Alaska to get a bird's-eye view of everything from soils to salmon habitat. Based in Palmer, Harris is an assistant professor of range science and management at the University of Alaska. He decided to use to the camera-equipped blimp to get a high-resolution view of Alaska's most widespread invasive plant, white sweet clover.
White sweet clover first traveled to the U.S. as cattle forage in the 1600s, and since then people have planted it in all 50 states and throughout Canada. Beekeepers like sweet clover for its fragrant white flowers, and it's also a nitrogen-fixer that enriches the soil for future plants. Sweet clover has its upside, but ecologists think it's one of the biggest threats to natural ecosystems in Alaska, a place unique when compared to the Lower 48 because of the small number of non-native plants introduced here by man.
White sweet clover's first trip to Alaska may have been when the state imported a few plants for a Mat-Su valley farm study in the early 1920s. Until recently, the Alaska Department of Transportation also used it in a seed mix of plants used to stabilize roadsides. Sweet clover gets around as its pinhead-size seeds cling to vehicles and footwear and ride river currents downstream. The plant takes root in recently disturbed areas; it now thrives in dense clumps on the floodplain of the Stikine River of southeast Alaska and more recently has colonized the flats of the Matanuska and Nenana rivers and near the Dalton Highway's intersection with the Yukon River. Scientists think the plant might be moving onto riverbeds at places where roads cross rivers, and that sweet clover may keep rolling right down the entire Yukon River drainage. - More...
Monday - November 15, 2004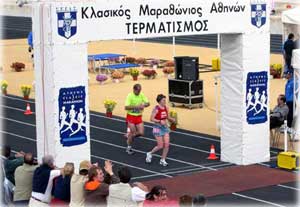 Ketchikan Woman First American
Woman To Cross Finish Line
Ketchikan resident Gretchen Klein is
pictured as she crosses the finish line in the 22nd Athens Classic Marathon held in Athens, Greece...
Photo Courtesy Alaska Team Diabetes

Ketchikan: Alaska Team Diabetes Participates In 22nd Athens Classic Marathon; Ketchikan Woman First American Woman To Cross Finish Line - Over two months after the Olympic Games were held in Athens, Greece the original route hosted another great event - the 22nd Athens Classic Marathon. Perhaps because of the Olympics "echo" a new record of over 4,000 runners from around the world participated in this November 7th marathon. Among the thousands of attending, fourteen were from Alaska - members of Alaska Team Diabetes.
This classic marathon route started at the Marathon Village and ended at the Panathinaikon-Kallimarmaro Stadium. For a marathon runner, this is a dream of a lifetime. An extremely tough competition in the so-called route of the world, this event attracted runners from all over the world. - More...
Monday - November 15, 2004
---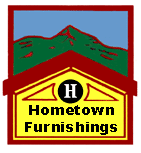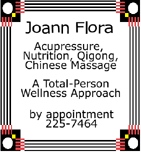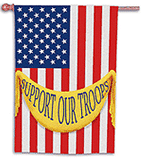 'Our Troops'