Tuesday
November 09, 2004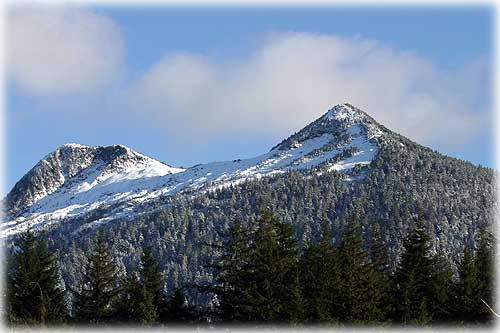 'Deer Mountain'
Front Page Photo by Carl Thompson
Columnist

Howard Dean: Democrats Cannot Give Up - The Democrats took a beating last week, at least at the federal level. But while the re-election of the president may be a setback on many levels, especially from the point of view of fiscal conservatives like myself; the Democratic Party is not in the middle of a catastrophe. - More...
Tuesday - November 09, 2004
Viewpoints
Opinions/Letters

Our Community needs a CHOICE in middle schools by Jackie Williams - Tuesday


I thank you with all my heart... by Tony Knowles - Tuesday


RE: Roundlog exports by Jim Tuttle - Tuesday


Installation of Officers Ceremony by Cecelia Johnson - Tuesday


Support our troops by Gigi Pilcher - Tuesday


RE: Responsible Hunters by Jessica Mathews - Tuesday


More Viewpoints/ Letters


Publish A Letter
November 2004
Click on the date for stories and photos published on that day...

| | | | | | | |
| --- | --- | --- | --- | --- | --- | --- |
| S | M | T | W | T | F | S |
| | 01 | 02 | 03 | 04 | 05 | 06 |
| 07 | 08 | 09 | 10 | 11 | 12 | 13 |
| 14 | 15 | 16 | 17 | 18 | 19 | 20 |
| 21 | 22 | 23 | 24 | 25 | 26 | 27 |
| 28 | 29 | 30 | | | | |
Alaska: EPA signs bacteria rule for water quality standards - The Environmental Protection Agency (EPA) put into effect Monday new bacteria criteria for Alaska's marine waters. Alaska is one of 22 coastal and Great Lakes states that have not yet adopted EPA's recommended bacteria criteria for its water quality standards by April 10, 2004, as required by the federal Beaches Environmental Assessment and Coastal Health (BEACH) Act of 2000. EPA's action will have minimal impact in Alaska. - More...
Tuesday - November 09, 2004
Alaska: Corporation to Conduct Rocket Launches in Alaska; NOAA Seeks Comment On Proposed Incidental Marine Mammal Harassment - The National Oceanic and Atmospheric Administration's National Marine Fisheries Service is seeking comments now through Dec. 13 on the Alaska Aerospace Development Corporation's proposal to conduct rocket launches from the Kodiak Island Complex on Kodiak Island, Alaska. - More...
Tuesday - November 09, 2004

Alaska: Barrow High School Music Teacher Named 2005 Teacher of the Year - Alaska's 2005 Teacher of the Year is Ronnie Stanford, a music teacher at Barrow High School with 20 years of teaching experience. Commissioner of Education & Early Development Roger Sampson announced the appointment of Stanford in Anchorage Monday at the annual conference of the Association of Alaska School Boards.
"Ronnie exemplifies what is great about teachers in Alaska, and he is going to be an outstanding Teacher of the Year," Sampson said. "He focuses on the unique qualities of each student and builds on their strengths so that each child can maximize their potential. His outstanding reputation among his students, peers and the community shows he has the ability to represent the entire Alaskan education community at a national level."
Rita Davis, a special education primary teacher at Swanson Elementary School in Palmer, with 30 years of teaching experience, was appointed 2005 Alternate Alaska Teacher of the Year. - More...
Tuesday - November 09, 2004
Alaska: Commissioner Sampson Announces Outstanding Educator; Anchorage Teacher Jean Ward Wins $25,000 Milken Award - Jean Ward, a kindergarten teacher at Chugach Optional School in Anchorage, Alaska has won a 2004 Milken Family Foundation National Educator Award, Education & Early Development Commissioner Sampson announced Monday.
Dubbed the "Oscars of Teaching" by Teacher Magazine, the Milken National Educator Awards were created by Lowell Milken in 1985 to celebrate, elevate and activate the highest caliber professionals in our nation's schools.
Recipients of the Milken National Educator Awards are selected on the basis of numerous criteria, including...- More...
Tuesday - November 09, 2004
---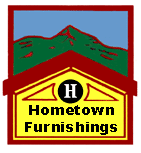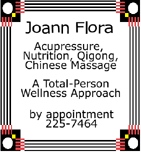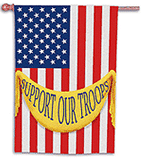 'Our Troops'