Photo Gallery #4
"Nutcracker", An Annual Tradition
photos by Robin Webb
A special thank you to the Ketchikan Theatre Ballet for
their assistance in making this photo gallery possible.
December 10, 2003
Wednesday - 1:00 am


Ketchikan, Alaska - These photographs were taken Friday night for Sitnews by Robin Webb at the first performance of the Ketchikan Theatre Ballet's Nutcracker. The Nutcracker, an annual tradition, was performed Friday and Saturday nights at the Ketchikan High School Auditorium.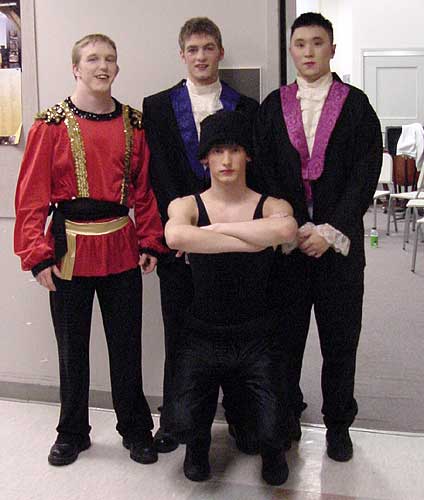 Ready for their time onstage are "Nutcracker" Houston Laws, "dad" Danny Cook, "dad" Carl Rojas and "Russian" Marcus Roebecker...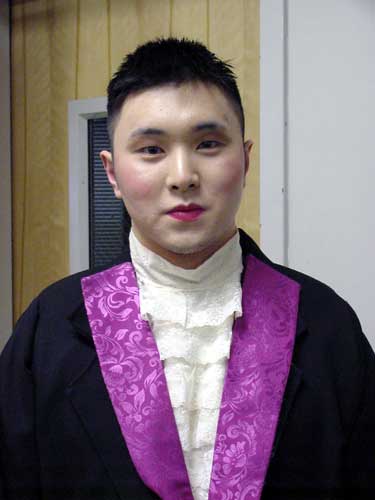 "Dad" Carl Rojas ready to go on stage...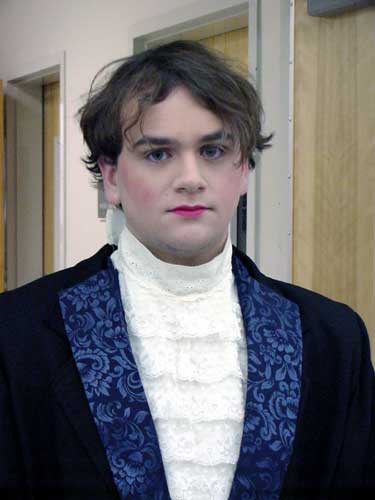 "Dad" Sean Thrush awaiting his entrance cue...
KTB Board Vice President Valerie Brooks talks backstage with her daughter and KTB Senior Company member "maid" Katheryn Brooks and "dad" Brian Vreeland. "Butler" Clay Hanson looks on...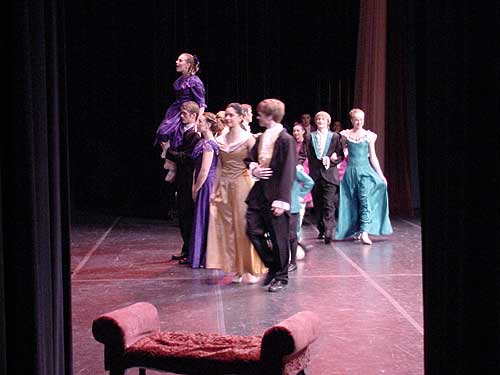 The beginning of Act I of Nutcracker. The families enter the
Stallbaum house and get ready for the tree lighting...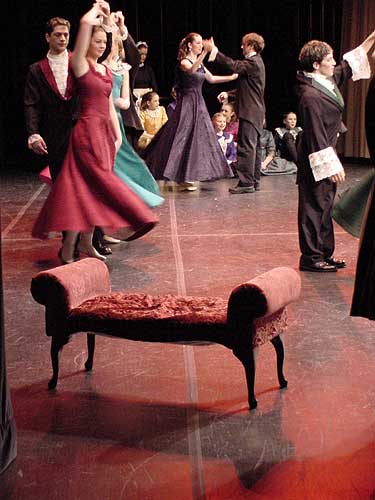 "Parents" dance as their "children" watch...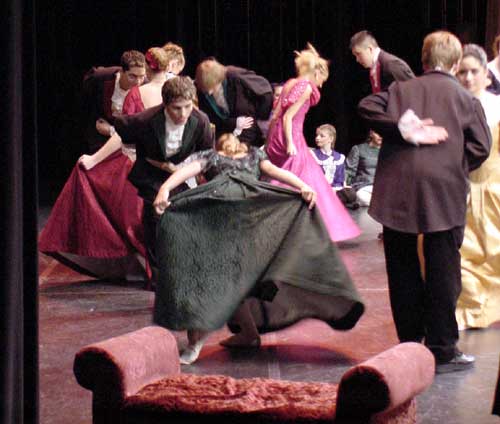 Take a bow at the end of the parent dance...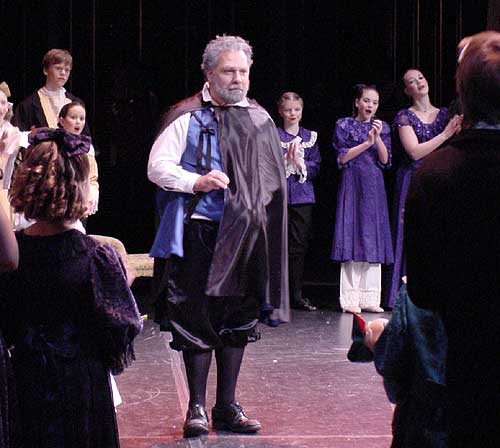 "Heir Drosselmeyer: Keith Smith prepares for a magic trick...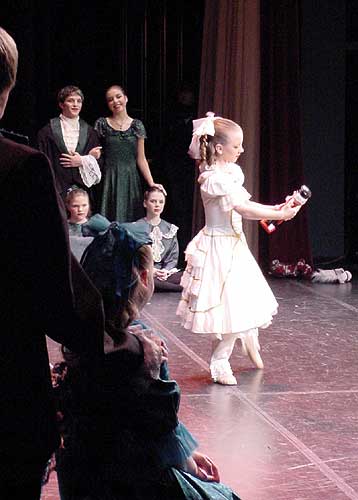 "Clara" Lauren Gates dances with her special Nutcracker while the "Green family" David Mann, Chelsea Goucher, Deandra Banie and Katie Michalsen look on...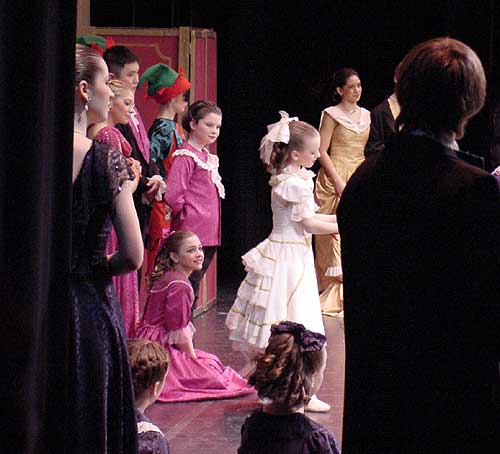 "Clara" Lauren Gates looks lovingly at her Nutcracker as
"children" Lucy Ortiz and Lacy Murphy look on...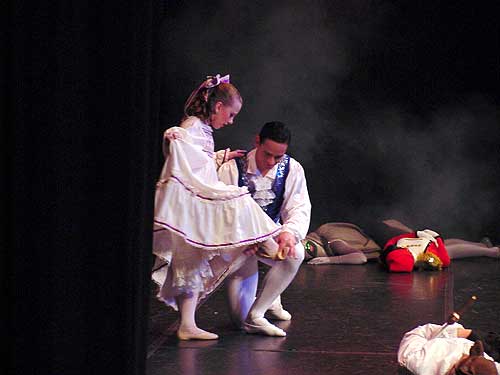 Once "Clara" Lauren Gates dispatches the evil Rat King by throwing her shoe at him, her special Nutcracker turns into a handsome prince and helps her put her shoe back on. The wounded mice and rats lay on the floor...
Robin Webb ©2003

E-mail Dick Kauffman: editor@sitnews.org
Submit your photos for publication to photos@sitnews.org.
Post a Comment View Comments
Submit an Opinion - Letter
Sitnews
Stories In The News
Ketchikan, Alaska