Photo Gallery #3
"Nutcracker", An Annual Tradition
photos by Robin Webb
A special thank you to the Ketchikan Theatre Ballet for
their assistance in making this photo gallery possible.
December 10, 2003
Wednesday - 1:00 am


Ketchikan, Alaska - These photographs were taken Friday night for Sitnews by Robin Webb at the first performance of the Ketchikan Theatre Ballet's Nutcracker. The Nutcracker, an annual tradition, was performed Friday and Saturday nights at the Ketchikan High School Auditorium.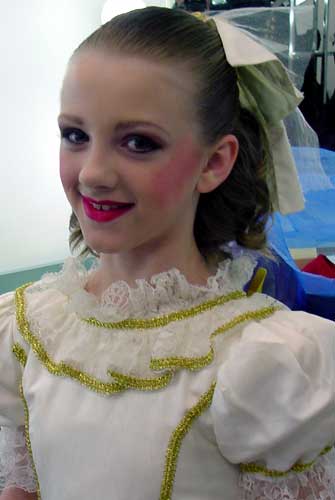 "Clara" Lauren Gates...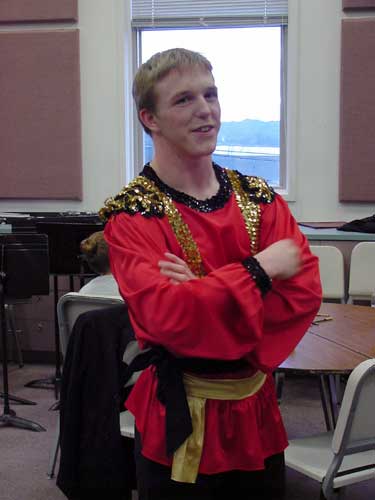 "Nutcracker" Houston Laws backstage...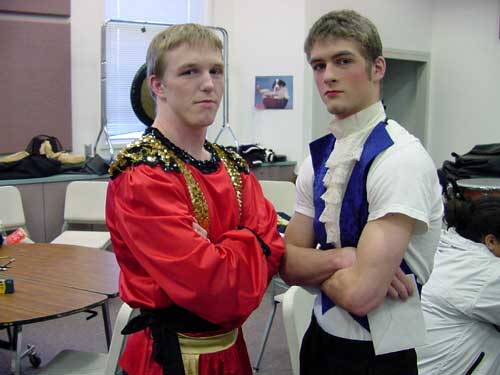 Macho men, Houston Laws and Danny Cook, are not afraid to be in ballet...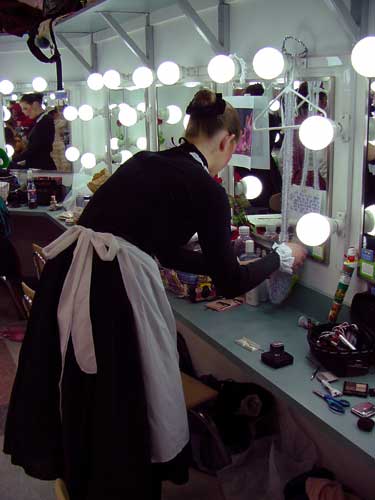 KTB Senior Company member Katie Chapel looks for lipstck...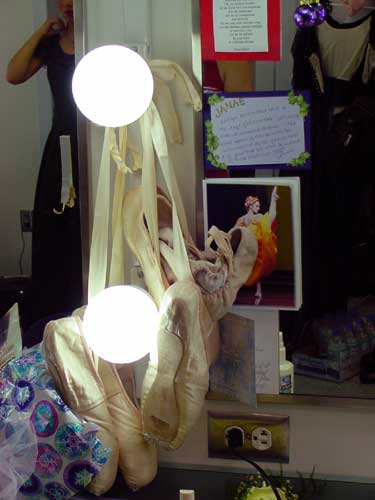 Pointe shoes decorate the make up mirror along with encouraging notes from fellow dancers....
KTB Senior Company member "mom" Kaitlyn Koch
receives help from fellow "mom" Kimberly Boles...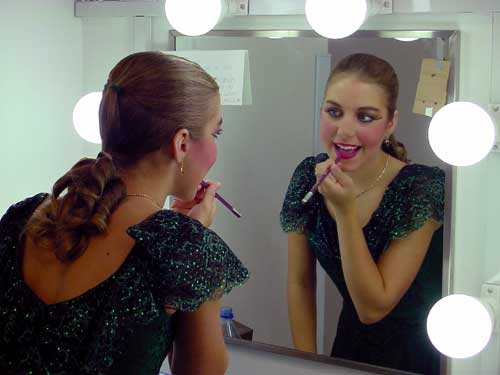 KTB Senior Company member "mom" Chelsea Goucher applies finishing touches to her lipstick...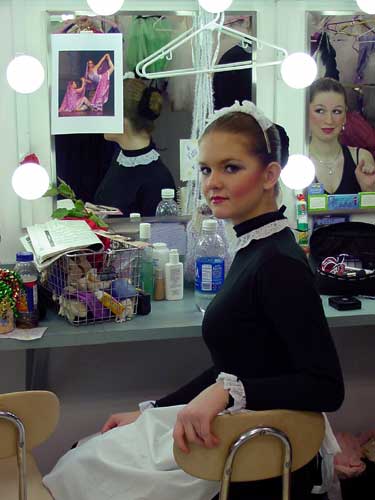 KTB Senior Company member "maid" Katie Chapel ready to go on stage while fellow dancer Megan Cessnun gets her hair pinned up....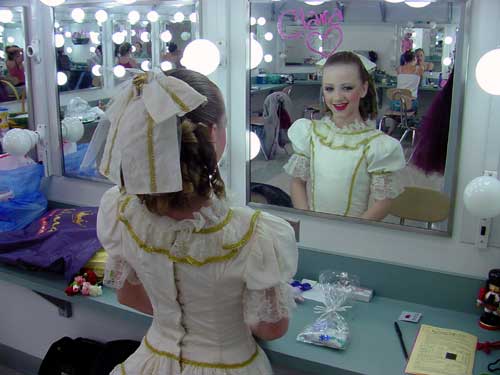 "Clara" Lauren Gates backstage ready to go on....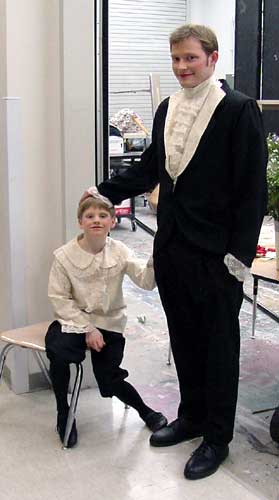 "Fritz" Logan Collins receives an encouraging word from his "dad" Marc Osborne...
Robin Webb ©2003

E-mail Dick Kauffman: editor@sitnews.org
Submit your photos for publication to photos@sitnews.org.
Post a Comment View Comments
Submit an Opinion - Letter
Sitnews
Stories In The News
Ketchikan, Alaska