Photo Gallery #1
"Nutcracker", An Annual Tradition
photos by Robin Webb
A special thank you to the Ketchikan Theatre Ballet for
their assistance in making this photo gallery possible.
December 10, 2003
Wednesday - 1:00 am


Ketchikan, Alaska - Behind the scene Friday night as participants in the Ketchikan Theatre Ballet's Nutcracker prepare for the first performance. These photographs were taken by Robin Webb for Sitnews. The Nutcracker, an annual tradition, was performed Friday and Saturday nights at the Ketchikan High School Auditorium.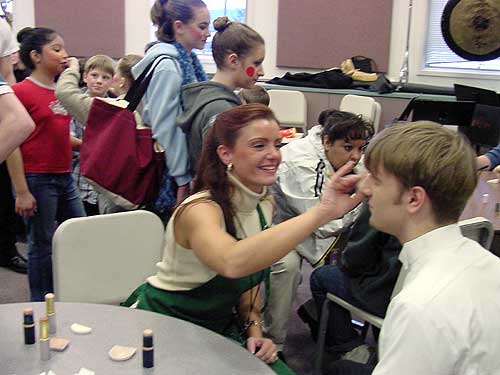 Make-Up Coordinator Kelly Leighton applies make up to the "butler" - Clay Hanson...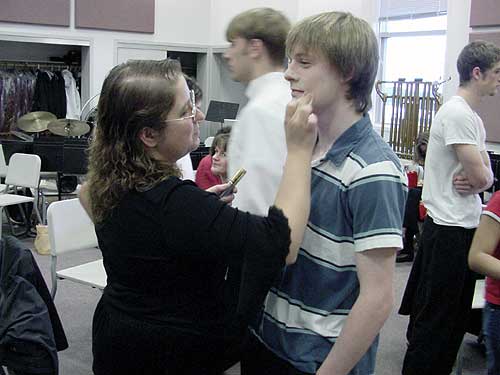 Volunteer Angel Williams puts finishing touches on "dad" Tyler Woodell...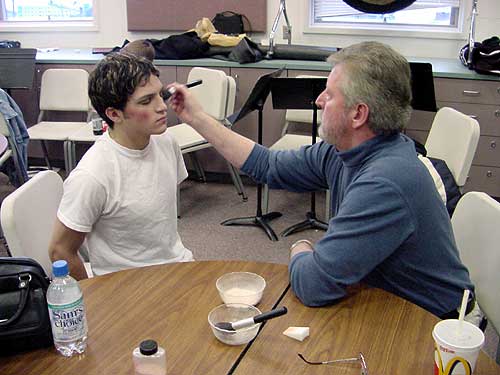 Volunteer Steve Cooper applies the finishing touch to "dad" David Mann...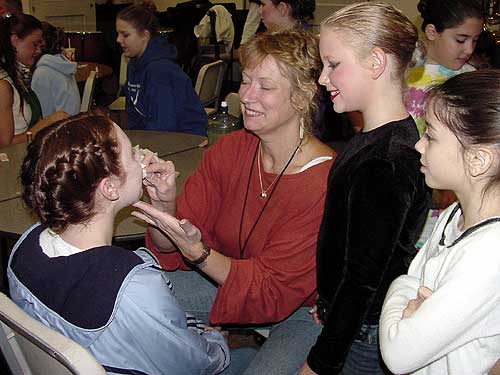 Solstice Lappin looks on while her mother, volunteer Grayce Hien puts lipstick on Victoria Crabtree...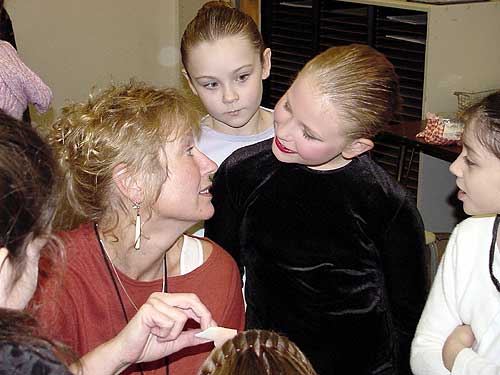 Solstice and her mom Grayce Hien...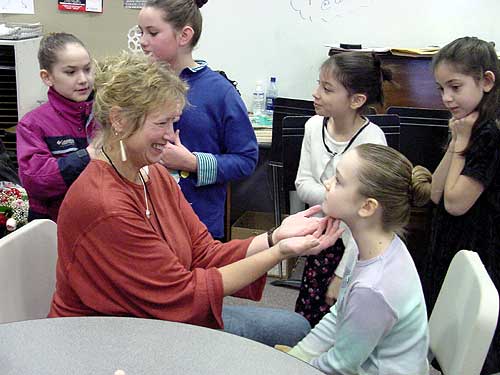 In the background Margaret Brew, Inga Christensen, two young girls look on while Grayce Hien gets ready to put make up a dancer...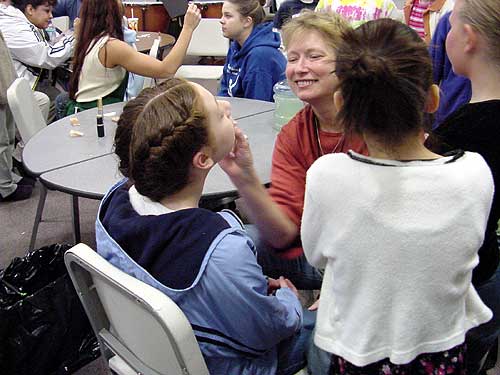 Volunteer Grayce Hien and Victoria Crabtree...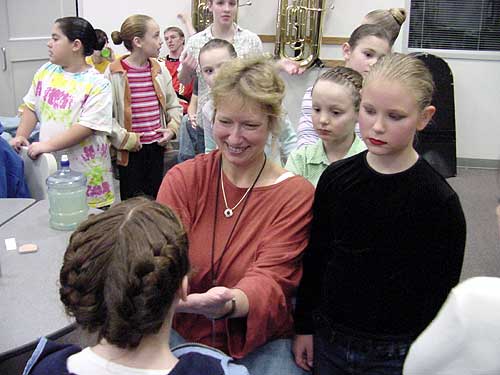 Volunteer Grayce Hien applies make up to Victoria Crabtree while Solstice Lappin and Britta Pihl look on...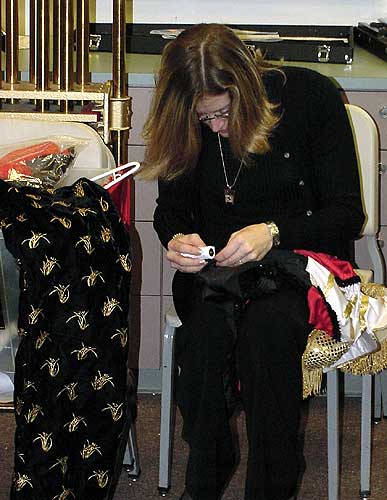 Volunteer Johanna Collins completes a last minute mend to a soldier costume...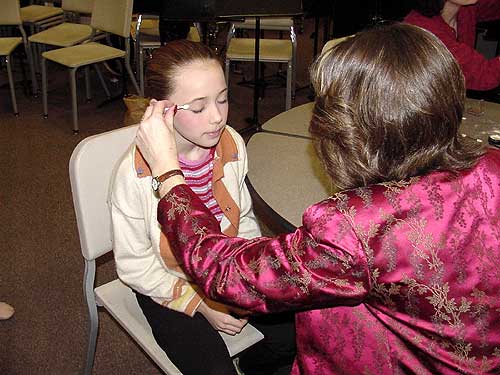 Volunteer Mary Cooper applies eye shadow to Rique Hill...
Robin Webb ©2003

E-mail Dick Kauffman: editor@sitnews.org
Submit your photos for publication to photos@sitnews.org.
Post a Comment View Comments
Submit an Opinion - Letter
Sitnews
Stories In The News
Ketchikan, Alaska