Photo Gallery #2
"Nutcracker", An Annual Tradition
photos by Robin Webb
A special thank you to the Ketchikan Theatre Ballet for
their assistance in making this photo gallery possible.
December 10, 2003
Wednesday - 1:00 am


Ketchikan, Alaska - These photographs were taken Friday night for Sitnews by Robin Webb at the first performance of the Ketchikan Theatre Ballet's Nutcracker. The Nutcracker, an annual tradition, was performed Friday and Saturday nights at the Ketchikan High School Auditorium.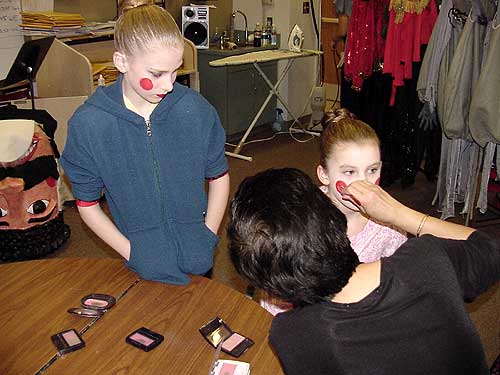 Soldier Ann Schuerger watches as soldier Taylor Hicks gets her "cheeks" applied by Volunteer Emily McClory...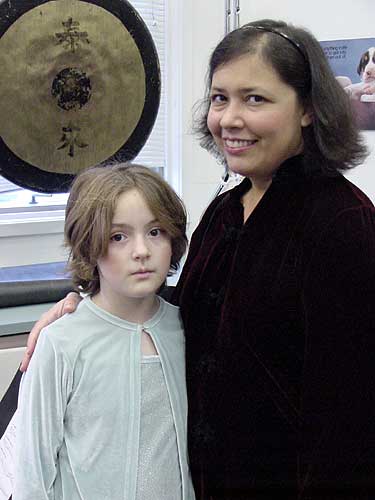 Rique Hill and her mother Lani....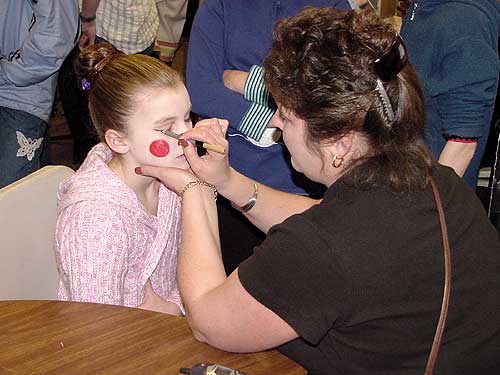 Taylor Hicks has her eyeliner applied...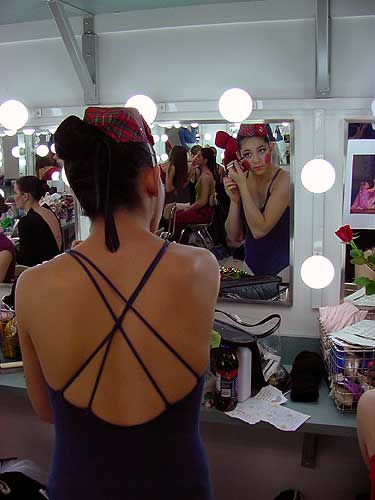 KTB Senior Company member Aimee McClory puts last minute touches to her "Scottish doll make up backstage in the Senior Company dressing room...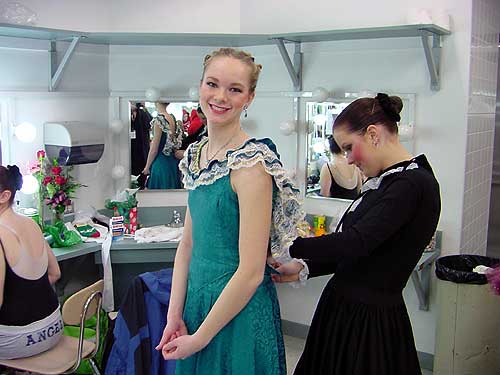 KTB Senior Company member "maid" Katheryn Brooks
helps "mom" Kimberly Boles with her dress...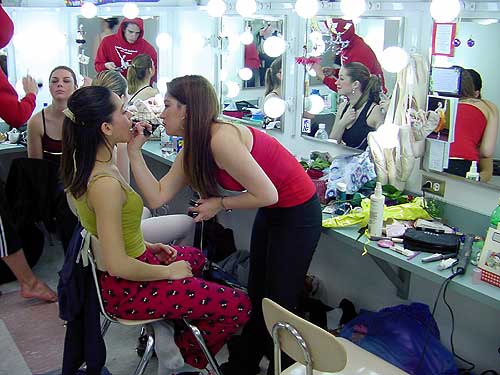 Former dancer Jamie Palmer applies lipstick to KTB Senior Company member "mom" Patricia McClory. In the background "mom" Gaelen Dwyer receives some make up help from "prince" Bryant Williams...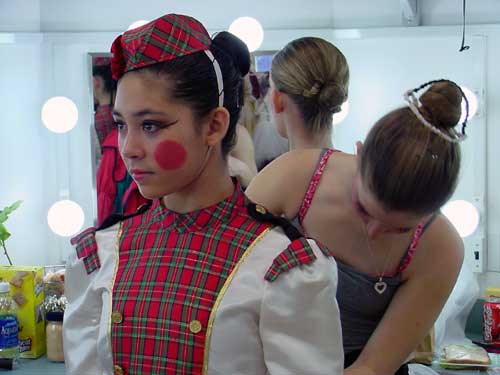 KTB Senior Company member "Scottish doll" Aimee McClory gets costume help from member Jordan Schrepel...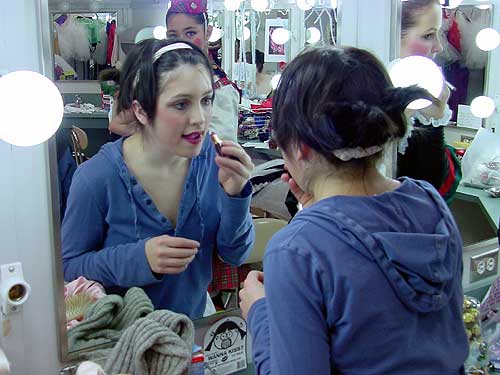 KTB Senior Company member "kitty" Tallie Medel applies finishing touches to her lipstick...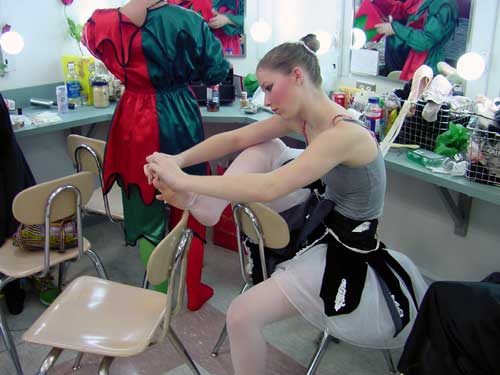 KTB Senior Company member "Harlequin" Jordan Schrepel
prepares to put on her pointe shoes...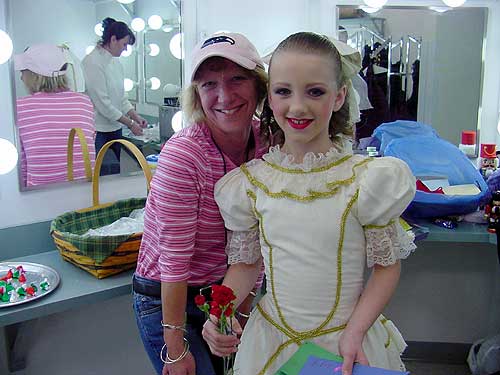 "Clara" Lauren Gates and her mom Jill backstage in the dressing room...
Robin Webb ©2003

E-mail Dick Kauffman: editor@sitnews.org
Submit your photos for publication to photos@sitnews.org.
Post a Comment View Comments
Submit an Opinion - Letter
Sitnews
Stories In The News
Ketchikan, Alaska