Money Matters
10 Common-Sense Investing Guidelines
By Mary Lynne Dahl, CFP®
September 12, 2012
Wednesday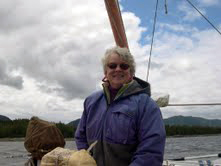 Mary Lynn Dahl

(SitNews) Ketchikan, Alaska - Successful investing requires a plan and should be based on reasonable goals and expectations. Unfortunately, many investors today are motivated only by fear and greed, neither of which is a good basis for successful investing. What does work, you ask? Here are 10 common-sense guidelines:
Commit to the long term before you even start. Investing requires that you think in terms of 5, 10, 20 years. If you think you will need this money in only 3 years, do not invest it; save it in the bank or credit union.
Establish a reason for investing. Make investing correspond to a goal or purpose and be specific. For example, you might set a goal of "retirement income", or "college funding", but a vague goal of investing to "get wealthy" is not a reasonable goal.
Do your homework first. This means to prepare net worth and cash flow statements for yourself before you begin to invest. The reason for this is to have a starting point for measurement of your progress as you invest year by year. In addition, you need to know what your current financial condition is so that your investing strategy is appropriate. What works well for one person does not necessarily work for another; we are all individual with individual needs.
Address the financial areas where you are weak before you start an investment program. For example, you should have an emergency fund in a fully liquid bank or credit union account before you begin to invest. You should carry adequate insurance to cover the risks of death, disability, property and liability. You should be living within your means, not spending more than you earn or bring in. Your debts should be a reasonable amount compared to your income. You should pay your credit cards in full each month. You should be contributing to your retirement account(s) at work, if this is available to you.
If you have not done all of these things first, stop here, go back and do these things now.
Establish a relationship with a trusted professional financial advisor. Be prepared to pay this professional, who should be willing to teach you, give you investment advice and educate you in your quest to become a successful investor. The idea is to get objective advice so that you learn how to make good financial decisions and invest knowledgably.
Invest regularly, as a routine habit. This could be monthly, quarterly or annually. The more frequently you invest, the easier it is to allocate dollars to the plan, as the amounts will be smaller than if you do not do this. In addition, more frequent and regular investing can take advantage of the benefits of "dollar cost averaging", a time-honored method of investing that has historically reduced investment risk and increased investment returns for long term investors.
Reinvest all of the earnings from your investments, automatically. Mutual funds allow you to do this when you set up your account, and some corporations offer automatic reinvestment of dividends (but not all do). Do not spend any of your reinvested earnings; accumulate them in more shares, for the future.
Invest in public mutual funds and corporations that can be researched, that have readily available data for examination. Select on the basis of quality, financial stability, management, earnings, ease of understanding and suitability for your particular situation. For example, if you understand the health care field, you may want a mutual fund that concentrates in the health care industry.
Read up and begin to educate yourself about stocks, bonds, mutual funds and investments in general. Read and re-read, jotting down questions that you have as you read. Seek answers to those questions from a trusted advisor or experienced long-term investor.
It is never too early to begin investing. In Alaska, many parents begin an investment plan for their children, using the child's permanent fund dividend as a start. The PFD provides a wonderful opportunity to accumulate modest wealth over 15-20 years, for people who wisely put this windfall to good use, rather than spend it on trips to Disneyland or Vegas. You don't have to live in Alaska to build modest wealth, however. Anyone who is serious about having something to live on during retirement can save and invest for their future, but this requires a plan, a commitment and discipline. Adopt those attitudes and reap the rewards in your golden years!
On the Web:
More Money Matters by Mary Lynn Dahl
Mary Lynne Dahl, CFP® is a Certified Financial Planner ™ and partner in Otter Creek Partners, a fee-only registered investment advisor firm in Ketchikan, Alaska. These articles are generic in nature, are accepted general guidelines for investment or financial planning and are for educational purposes only.
Mary Lynn Dahl can be reached at moneymatters@sitnews.us

E-mail your news, photos & letters to editor@sitnews.us


SitNews ©2012
Stories In The News
Ketchikan, Alaska

Articles & photographs that appear in SitNews may be protected by copyright and may not be reprinted without written permission from and payment of any required fees to the proper sources.