2019 YEAR IN REVIEW
2019: Plane crash tragedies strike Ketchikan
By DAVE KIFFER
January 07, 2020
Tuesday PM


(SitNews) Ketchikan, Alaska - The biggest story of 2019 was also the biggest tragedy. Eight people died in two plane crashes barely a week apart in May.
On May 14, two flightseeing planes collided in George Inlet. Ketchikan pilot Randy Sullivan, and five passengers on a Mountain Air Beaver died and one passenger on a Taquan Otter died. Then on May 20, the pilot and the sole passenger died when a Taquan Air Beaver crashed on landing in Metlakatla.
JANUARY
Zoey Padile was the first Ketchikan baby of the new year, born at 9:12 pm on January 1 and weighing 7 pounds four ounces. Her parents are Vergel De Leon Pandile and Ailene Buendia.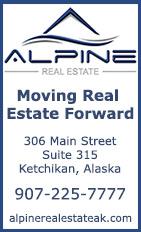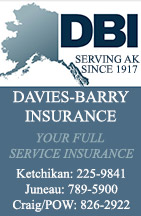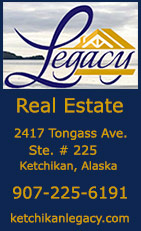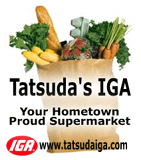 Weekly Specials
Online Shopping; Pickup or Delivery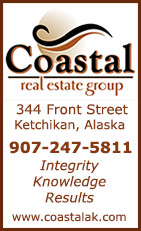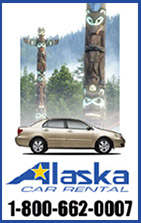 Residents in Metlakatla were prepping for changes in the New Year after residents voted decisively to end a more than century old ban on liquor sales in the community, Residents also voted to begin observing Daylight Savings Time in 2019.
The Ketchikan City Council voted to spend up to $100,000 to support Juneau in its legal battle against the cruise lines for control over the spending of the money from cruise ship docking fees. Juneau eventually reached an agreement with the cruise lines.
The Borough Assembly approved a resolution asking the state to institute a 150-foot buffer for trapping around local roads and trails. The Forest Service had been enforcing the buffer, but stopped that enforcement in 2018.
The School District released a summary of a report on its investigation into how Ketchikan High School responded to reports that Doug Edwards, a teacher who retired in 2018, may have been known to have acted inappropriately around students. Edwards was arrested after his retirement and charged with sexual abuse of a minor. The report found that there had been several complaints about Edwards over a five-year period prior to his retirement.
Residents in Thorne Bay and Kasaan sought federal aid to repair the road linking South Thorne Bay and Kasaan with the rest of the Prince of Wales Island road system. A New Year's Day landslide blocked the road that links those two communities to Thorne Bay. The Federal Government later approved $400,000 to help clear the road. The road finally re-opened in early March.
The School Board appointed Thomas Heutte to fulfill the remainder of Kim Hodne's term. Hodne resigned in November.
Todd McManus was named the new president and CEO of First Bank. He replaced Bill Moran Jr. who had been president and CEO for 34 years. Moran will remain the bank's Chairman of the Board.
Ketchikan High School graduate Mari Freitag was awarded her Naval Aviator Wings in Florida. She began flying carrier-based F-18 Super Hornet jets later in the year.
Police and fire officials investigated a suspicious fire at the Schaub Ellison Tire Company that damaged six vehicles.
Beth Logue was named the interim Ketchikan school superintendent through mid-2020.
As the federal government shutdown continued in January, several local businesses and individuals stepped up to help local families effected by the shutdown by offering grocery cards, free meals and extended credit lines.
Four people won seats on the Ketchikan Indian Community Council. Melissa Johnson, Donna Frank, Norman Skan and Randy Williams were elected.
Two Ketchikan residents were appointed to state boards by Governor Dunleavy. Julie Sande was appointed to Alaska Industrial Development and Export Authority board and Sally Stockhausen was appointed to the state Board of Education.
Klawock Mayor Lawrence Armour pleaded guilty to prostitution solicitation charges. He was sentenced to 10 days in jail, with all 10 suspended, and fined $1,000.
Jacquie Meck was named Citizen of the Year by the Ketchikan Chamber of Commerce.
FEBRUARY
Residents were surprised to see some internet retailers begin adding sales tax to sales in the Ketchikan area. Recently federal courts had determined that internet sales could be taxed.
Former Kayhi teacher and local minister Doug Edwards plead guilty to a single count of sexual abuse of a minor. He was later sentenced to 18 years, 12 suspended, in prison.
City Councilman Sam Bergeron and his wife Linda Millard were struck and injured by a city police car while they were crossing in a crosswalk adjacent to the Ketchikan police station. They were treated for minor injuries.
Cuts in Governor Dunleavey's proposed FY 2020 budget caused serious ripple effects throughout the community, none probably more so than a significant cut in Marine Highway Operations. Uncertainty caused the AHMS to stop taking ferry reservations for after Oct. 1.
The Ketchikan Museum's staff was honored with the Golden Totem Award by the Ketchikan Visitor's Bureau.
The Kayhi National Ocean Sciences Bowl team won the state championship. Members of the team were Anne Coss, Remi Howe, Laura Sherrill, Talisa McKinley and Caity Pearson. The coach was Julie Landwehr.
Kayhi senior Franklyn Correa was honored at the Alaska ACT Champion.
MARCH
The Klawock High Lady Chieftains and the Thorne Bay Wolverines won Region V 1A girls and boys basketball championships at the Southeast tournament in Juneau over the weekend.
For the first time since 2015, the Kayhi boys and girls basketball teams were the Southeast regional champions. For the girls it was the sixth straight regional championship. It was a good weekend for Kayhi students with the cheerleaders and the drill team also topping their 4A opponents.
The news got even better as both the Boys team and the cheerleading squad won state championships
In defeating Dimond 57-53 the boys team captured its first state title since 1974. Members of the boys state title team were Chris Lee, Marcus Lee, Cody Kemble, Kyle Smith, Gavin Salazar, Wyatt Barajas, Robert Hilton-Seludo, Kristian Pihl, Jake Taylor, ER Caparas and Tyler Slick. Members of the state title cheer team were Makenzie Merrill, Dayan Funez, Nicole Embree, Carter Thomas, Jessilynn Sivertsen, Maya Parker, Brock King, Jenna Miller, Azariah Schultz, Lauren Scarzella, Jaden Taylor and Laura Sherill. Kayhi boys basketball coach Eric Stockhausen was later named Alaska coach of the year.
The Metlakatla boys basketball team also won the regional championship and finished second in the state.
Kayhi teacher Linnaea Troina was named principal at Fawn Mountain Elementary School. She replaced Alonso Escalante who was named school district curriculum director.
Julie Isom resigned from the City Council saying that she planned to move to Fairbanks. Former Mayor Lew Williams III was chosen to fill out her term until October.
A 4.8 magnitude earthquake hit about 71 miles west of Craig. It was near the same location that 7.5 quake hit in 2013.
Ketchikan residents were treated to the first visit by a US Navy ship since 2005. The multi-billion-dollar guided missile destroyer USS Zumwalt spent several days in town after visiting the Back Island Acoustic facility. Several hundred residents toured the ship which was docked at Berth 2.
APRIL
The Alaska Marine Highway System announced it was laying up the fast ferries Chenega and Fairweather immediately and would begin the process of surplusing them.
Gov. Mike Dunleavy made a brief visit to Ketchikan to speak in support of his efforts to cut the state budget. He faced protestors opposing plans to cut education and the marine highway system.
Ketchikan hosted several hundred music students in the Region 5 Music Festival.
US Rep. Don Young passed through town to update the locals on federal issues
The Ketchikan Gateway Borough School Board hired Jason House of Arkansas to be the new Ketchikan High School Principal. House previously taught in Barrow.
Street construction in downtown Ketchikan caused many delays and much grumbling. The construction lasted through much of the summer.
MAY
Sixteen students graduated at the University of Alaska Southeast Ketchikan Campus graduation. Borough Assembly member Amanda Pierce was the commencement speaker.
Albert Macasaet III was found guilty of first-degree murder in a trial that was moved to Sitka because of pre-trial publicity. Macasaet had been charged in the strangulation death of his girlfriend Judylee Guthrie near Klawock in July of 2016. He was later sentenced to 99 years in prison.
The new southern Southeast state fisheries manager Bo Meredith was born and raised in Ketchikan. Meredith replaces Scott Walker, who retired after 30 years with Fish and Game.
Point Higgins Elementary School had a special send off for school counselor Eric Kelly. Kelly, a member of the Alaska National Guard, was deployed to Kosovo.
Lew Williams III retirement from public life didn't last very long. After spending nearly 30 years on the City Council or as Mayor, Williams retired in October, but was then appointed in May to fill out the term of Julie Isom who resigned.
The Ketchikan High School boys soccer team made its first trip to the state soccer tourney and finished third.
Two plane crashes in mid-May, one on George Inlet and one near Metlakatla, left eight people dead. Taquan Air was involved in both crashes and briefly shut down operations.
Ketchikan quilter Marva-Lee Otos won a second-place award from the American Quilters Society.at its national show in Kentucky.
Kayhi student Jacob King won the youth category in the Best of the Northwest student film contest for his short film, "The Oddity."
The Ketchikan Boys Baseball team and the Girls Softball team both finished second at their respective state tournaments. Liam Kiffer and Wyatt Barajas were named to the Tournament All Star team.
JUNE
The potential future of the Ketchikan cruise ship industry took a major shift when the Ward Cove Dock Group announced that it would build a two-berth cruise dock on the former Ketchikan Pulp Co, property in Ward Cove. The group – a joint venture of the Spokely family of Ketchikan and the Binkley family of Fairbanks – also announced an agreement with Norwegian Cruise lines that would give NCL preferential berthing at the new docks for its larger ships.
Team Angry Beaver won the Fifth Annual Race to Alaska in a time of 4 days, 3 hours and 56 minutes.
Nick Tucker of Ketchikan received a $1.8 million settlement from the state of Alaska after he sued the Department of Corrections for poor medical treatment in Seward that left him partially paralyzed.
There was a change of command at the Ketchikan Coast Guard base with Cmdr. Ashley Holt retiring and being replaced by Cmdr. Arthur Dehnz.
Liam Kiffer was named the Alaska High School baseball hitter of the year by the Alaska Baseball Report after the completion of the high school season.
JULY
Chuck Hanas was the grand marshal of the Fourth of July parade, Hanas responded to the May crash of two float planes in George Inlet and was credited with pulling several passengers out of the water and helping save their lives.
Kurt Kuehl, Dan Ortiz and Jim Odell won the annual Calamity Race Triathlon.
Boone Scheer won his fourth consecutive Ironjack championship at the Great Alaska Logging Show over the fourth of July holiday.
Ketchikan suffered a third fatal plane crash when a pilot from Wrangell crashed on Judy Hill south of the Ketchikan airport. The pilot was Michael Nash, who had been a priest in the area for many years and was currently an attorney.
Water transportation in Southeast Alaska screeched to a halt for more than a week toward the end of the month, when the Inland Boatman's Union went on strike against the Alaska Marine Highway System. It was the first AHMS strike since the late 1970s.
The Portland based company that operates the Ketchikan Shipyard, Vigor Industrial, announced that it had been purchased by a pair of international investment firms and would merge with a Virginia-based marine services firm. The announcement added additional uncertainty to the future operations of the shipyard, which is already ramping down after the completion of two Alaska-class ferries in recent years.
The Ketchikan American Legion team won the season ending Matson Invitational Tournament in Anchorage for second time in three years. Wyatt Barajas, Liam Kiffer and Hayden McGarrigan were named to the Legion statewide First Team, Barajas was the MVP of the tournament.
Ketchikan resident Devin Rossiter was resentenced to 24 years in prison for the murder of Nick Stachelrodt in 2012. Rossiter had been originally sentenced to 36 years in prison, but that sentence was set aside by the state appeals court.
AUGUST
A week-long strike by Alaska Marine Highway Workers came to an end when agreement was reached on a new contract. Officials estimated that the strike cost the AMHS more than $1 million in lost revenue.
Nearly 40 people took part in the annual Deer Mountain Challenge, a foot race from Tatsuda's IGA to the top of the mountain. Nate Skvorak of Maine reached the top in 50 minutes, 38 seconds. Brigid Paglia from Washington was the first female finisher at 1:05:17, just 4 seconds ahead of Erin Nugent. The top local youth finishers were Mickey Lapinski and Anneliese Hiatt.
More than 100 people raced in the annual Blueberry Festival fun run. Clara Odden and Henry Vail were winners in the 1 mile race. Anneliese Hiatt and Mickey Lapinski were the 5K winners and Matt Herod and Brynn Castillow triumphed in the 10K event.
SEPTEMBER
Piper Acteson's 14.5-pound coho was the winner in the 72nd Annual Salmon Derby, which was moved from early summer to late summer because of low king salmon runs. Acteson was the third youth fisher in the past five years to win the $10,000 grand prize in the Ketchikan derby.
The Forest Service announced nearly $850,000 in funding to repair the Naha Trail.
OCTOBER
The Alaska Marine Highway System made what it called its last run to Prince Rupert on Oct. 1. But then it announced two additional runs in late October and late November. Future service to BC was up in the air for the rest of the year.
Darrell Ryan, 40, pled guilty to the 2018 stabbing murder of Aaron Dixon. Ryan faces a prison term of 15-25 years when he is sentenced in February.
Borough Assemblyman Rodney Dial was elected Borough Mayor. Former Mayor David Landis and Austin Otos were elected to the Assembly. Lew Williams III and Judy Zenge were re-elected to the Ketchikan City Council. Bridgit Mattson. Jordan Tabb and Leslie Becker were elected to the school board.
Boro voters extended the tobacco excise tax. City voters turned down a proposal that would have prevented on-site consumption of marijuana at retail locations but approved an $11.5 million bond for a undersea fiber optic cable to Prince Rupert and a $5 million bond to make improvement to the Schoenbar Road water line which has failed twice in the past couple of years.
Billy Joe Thomas, Denny Blair and Norman Natkong Sr. were elected to seats on the Saxman City Council.
The North Tongass Highway was blocked for several hours after construction blast went wrong and covered the highway just past Scenic View.
The US Mint announced that Elizabeth Peratrovich, a leader in Civil Rights for Alaska Natives in the 1940s would be commemorated on a $1 coin in 2020. Peratrovich was born and raised in Southeast and graduated from Ketchikan High School in the late 1930s
Heavy rainfall in September and October finally helping wean the region from its diesel generator reliance that had been going on for several months. By the end October, Ketchikan was nearly 25 inches ahead of 2018 at the same point.
There were no bidders at an auction for the Ketchikan Fire Station One building on Main Street at the minimum $335,751 bid. The city council then decided to have a sealed bid auction with no minimum bid.
NOVEMBER
More trouble hit the Alaska Marine Highway System. First, it was announced that the repairs needed for systems oldest ship, the Malaspina, were more than budgeted for and that the ship would go into permanent layup in December. Then it was announced that repairs needed on the Aurora and the LeConte were also more than the system had on hand and that both ships would be laid up – leading to major service cuts among smaller Southeast and Southwest communities until a plan could be developed to make necessary repairs. It was decided that the LeConte would be repaired and the Aurora put into permanent layup. Meanwhile, the Tazlina was temporarily put back into service for Northern Southeast.
A third season of water quality testing determined that all 12 recreational beaches in the Ketchikan area exceeded state standards fecal coliform at some point during the summer of 2019.
A preliminary National Transportation Safety Board report into the 2018 crash of a Taquan Otter crash onto Mount Jumbo on Prince of Wales Island has found several systemic problems contributed to the crash, including an FAA action that allowed the company to keep a operations director who was working for another company up north. No one died in the Jumbo crash but several passengers had severe injuries. The report also found that the pilot continued to operate in poor visibility conditions and appeared disoriented to the passengers. It also noted that a ground avoidance system had been turned off prior to the crash.
Slightly heavier than normal rainfall in October, November and December finally broke the "severe drought" that had seen Ketchikan well under normal precipitation levels the last two years, forcing nearly year-round diesel engine use – and surcharges – for the past year. But the area remains in regular drought status, according to the National Weather Service.
Ketchikan Indian Community announced a partnership with the Ketchikan Gateway Borough School District to address the 67 percent drop out rate of Native American students in the school district. KIC plans to provide funding to train and hire more Native American educators to provide role models in the district.
Borough Clerk Kacie Paxton was named the Alaska Municipal Clerk of the Year.
DECEMBER
Ketchikan police helped arrest a suspect in a Seward resident's murder from last summer. Timothy Ryan was arrested in Saxman in early December.
School Board president Matt Eisenhower resigned his position and then announced he would be spending half his time in New Mexico as the pitching coach/assistant baseball coach at the New Mexico Military Academy.
The City was informed by the state the water quality at the Ketchikan Lakes reservoir was below state standards, potentially leading to the need to build a $70 million water filtration plant in the future.
Lew Williams III resigned his seat on the City Council due to health reasons. Williams – who spent nearly 30 years serving as either a city councilman or Mayor, died on Jan. 4, 2020.
The City Council raised the property tax mill levy from 6.6 to 7.1.
Ed Freisinger resigned as the chief administrator of Peace Health- Ketchikan and was replaced by Joe Mark on an interim basis.
The Craig High School volleyball team won the state 2A championship. Klawock was semi-finalist. Jazmynn Bird, Angelique Vickers and Dayna Johnson of Craig and Taya Marvin, Alexia Isaacs and Malory Smith-Turpin of Klawock were named to the All-State team.
The Ketchikan High School wrestling team won its 12 consecutive Southeast title and sent 22 wrestlers to state. Hailey Gilson became the first Kayhi female wrestler to a win a state title, at 130 pounds.
Longtime local music teacher and conductor Roy McPherson stepped down as the conductor of the Ketchikan Community Band after 18 years. He was replaced by Jeff Karlson. Karlson was also named the music director of the Ketchikan Orchestra Project.
Steve Kinney stepped down after two decades leading the Ketchikan Community Chorus and was replaced by Tanya Antonsen.
The proposed UCore rare earth processing facility on North Tongass was placed on hold. The company had announced the facility back in January of 2018, but now says it will be at least two to three years before the facility is constructed.
Former Klawock resident Scott French took the top prize Food Network's Christmas Cookie Challenge winning the $10,000 first prize.
The Kayhi Kings boys and girls basketball teams both made it the final of the Clark Cochrane tourney. The Boys beat West Anchorage to win and the girls finished second to Esperanza of Southern California.
Work started on the removal of an undersea rock pinnacle off Berth Two in Ketchikan.
Rest in Peace
Robert Carter, 74, former area trader and fisherman, Nov. 7
Nancy Ball, 72, former Ketchikan salon owner, Dec. 1
Gina Demmert Milner, 56, longtime local handtroller, Dec. 10
Jerry "JD"" Davis, 78, logger and heavy machine mechanic, Dec. 22
LeRoy Stocki, 81, longtime pulp mill worker, Dec. 22
Maurice Field Jr, 78, longtime tugboat skipper, Dec. 23
Lawrence Reed, 77, 40-year resident and owner of the R&R Saw Shop, Jan. 4
Margot Shay, 79, founder of First City Players, Jan. 5
Kaitlyn Leask, 30, lifelong resident, Jan. 6
Jim Zinn, 50, longtime resident, Jan. 6
Vera Gordon, 98, former Ketchikan Court clerk, Jan. 6
Agnes Royer, 97, Ketchikan's radio Story Lady for more than 50 years, Jan. 6
Barbara Johannsen, 73, 50-year Ketchikan resident, Jan. 7
Gail Alguire, 79, lifelong resident and 30-year Schoenbar school secretary, Jan. 8
Alice Leask Demmert, 92, lifelong area resident, Jan. 9
Fred Hulse, 82, longtime area resident, Jan. 10
Lenord Brady, 75, 36-year Thorne Bay resident, Jan. 14
Richard Rold, 74, former longtime resident, Jan 15
Dana Craig, 37, lifelong area resident, Jan. 16
Vivian Aldrich, 58, lifelong Ketchikan resident and ace softball catcher, Jan. 16
June Williams, 84, longtime Ketchikan and Metlakatla resident, Jan. 18
Harold Cowan, 88, longtime area resident, Jan 25
Rebecca Thompson, 42, longtime Ketchikan and POW longshorer, Jan. 26
Terry Lapinski, 102, longtime Ketchikan nurse, Jan. 29
Margaret Williams, 58. 30 year Metlakatla Indian Community administrator, Jan. 29
Bill Freer, 86, longtime KPU electric division manager, Jan. 30
Marylyn Conley, 73, former longtime Ketchikan resident, Jan. 31
Rev. David Fison, 96, former Ketchikan Methodist minister, Jan. 31
Walter Godkin, 71, longtime local logger, Feb. 1
Mark Elie, 62, longtime area fisherman, Feb 2
Daniel Natkong, 66, longtime Hydaburg artist, Feb. 3
Paul Transki, 71, longtime Pulp Mill and Schmolck employee, Feb. 4
William Guthrie, 84, lifelong area resident, Feb. 4
Cornelius Ross, 62, longtime fisherman and Thorne Bay resident, Feb. 5
Orning "OB" Fjelstad, 85, former minster of the First Lutheran Church, Feb. 7
Jim Doran, 92, longtime local resident, Feb. 7
Geraldine Dix, 46, lifelong Klawock resident, Feb. 7
Mary Mossburg, 80, former longtime Ketchikan resident, Feb. 9
Robert Young, 91, longtime resident, Feb. 11
Robert "Bear" Baker, 70, longtime Kasaan resident, Feb. 11
Gene Thorndyke, 90, former longtime Ketchikan and Petersburg resident, Feb. 11
Fritz Stephens, 55, 30-year Thorne Bay resident, Feb 14
Diane Johnson Ames 69, longtime Ketchikan nurse, Feb. 15
Arild Hammer, 88, longtime former resident and Seattle dentist, Feb. 15
David Boyd, 69, longtime school district employee, Feb. 16
Patricia Demmert Shearouse, 73, longtime resident and Little League volunteer, Feb. 16
Deanna Vincent, 70, former longtime Ketchikan resident, Feb. 19
Richard Brown, 79, 30-year timber faller, Feb. 23
David Charrier, 83, longtime telecommunications tech, Feb. 24
Marlene Robinson, 86, longtime resident, Feb. 24
Richard Weston, 39, former Ketchikan resident, Feb. 26
Toni Hernandez, 26, longtime Ketchikan resident, Feb. 27
Rose Huley, 56, longtime Marine Highway employee. Mar. 1
Gary Peters, 76, longtime Marine Highway steward and first Alaskan to win the Washington Lottery,, Mar. 7
John Robert Nelson, 63, lifelong Metlatkatla fisherman, , Mar. 13
Elwood Douglas, 65, longtime local resident, Mar. 14
David Price, 69, longtime local electrician, Mar. 15
Mary Lou Friesen, 78, Ketchikan Grand Dame and all around good egg, Mar. 18
Robert Packard, 82, long Ketchikan math teacher, Mar. 18
Charles Wills, 77, longtime local fisherman, Mar. 25
Kathryn Marsh, 88, longtime resident, Mar. 27
Walt Northrup, 91, longtime pulp mill employee and commercial fisherman, Mar. 28
Gerold Charles, 66, lifelong local fisherman and carpenter, Mar. 29
Karen Jones, 57, longtime Ketchikan teacher, Mar. 29
Warren Elliott, 91, longtime Ketchikan Pulp employee and baseball umpire, Mar. 30
Gerald Charles, 66, longtime resident, Mar. 30
Constance McNeill, 83, 80+ year resident of Klawock, Mar. 30
Mark Carl, 58, longtime Hollis resident, Apr. 1
Robin Musial, 61, former Thorne Bay resident, Apr. 1
John Major, 79, longtime local fisherman, Apr. 2
Kathlyn Linne, 92, an 80+ year resident of Ketchikan, April 3
Jane Miller, 86, long time Hollis, Thorne Bay resident, Apr. 4
Dorothy Kuula, 88, former Ketchikan resident, Apr. 9
Jonathon Arriola, 33, life-long Ketchikan resident, Apr 10
Timothy Winsenberg, 71, longtime local logger and miner, Apr. 18
Wilma Young, 81, longtime Metlakatla and Ketchikan resident, Apr. 20
Christopher Williams, 38, longtime resident of Ketchikan, Metlakatla and Hydaburg, Apr. 20
Lisa Trimmer, 40, longtime Craig resident, Apr. 21
Joyce Vig Dyer, 86, former Ketchikan resident, Apr. 25
Robert Hamilton, 70, longtime resident of Craig, Apr. 25
Pete Rohweder, 78, longtime heavy equipment operator, April 27
Beverly Haynes, 90, longtime resident, May 2
Mimi Eddy, 69, longtime local teacher, May 3
Alec Brindle, 78, longtime leader of Wards Cove Packing, May 12
Bill Williams, 75, longtime state legislator, May 12
Dominic Vera, 58, fisherman and longtime Metlakatla resident, May 12
Randy Sullivan, 46, longtime local pilot, May 13
Douglas Pearce, 81, longtime Coast Guard employee, May 14
Doug Vill, 59, longtime Ketchikan resident, May 18
Marie Pickard-Brown, 61, former longtime resident, May 19
Jack Stockli, 54, lifelong resident and national taekwando expert, May 21
Thomas Fitzgerald, 87, longtime local carpenter, May 24
Lester Constuble, 75, longtime Ketchikan, resident, June 2
Terry Ming, 66, 60-year Ketchikan resident, June 7
Patrick "Dusty" Suckinaw, 59, 40 year resident and longtime delivery driver, June 9
Samuel Cook Sr., 40 year Ketchikan and POW resident, June 10
Lyle Jones, 67, longtime POW fisherman, June 20
Sharon McKinley, 75, 72-year Ketchikan resident, June 22
Judith Rochester, 76, longtime resident, June 22
Norman Ream, 96, former resident who funded scholarships, new library, June 24
Francis Charles "Sonner" Murphy Jr, 82, Seiner and storyteller extraordinaire, June 26
Mike Bethel, 89, longtime state of Alaska worker, July 18
Greg Johns, 63, longtime POW fisherman, July 29
John Christopher, 88, marina operator for 60 years, June 30
Robert Valerio, 85, longtime local resident, June 30
Donald "Verne" Miller, 91, longtime area logger, July 2
Jimmy Charles 58, longtime commercial truck driver, July 10
Tina Bazinet, 63, lifelong Ketchikan resident, July 13
Mary "Mickey Runnings" Stewart, longtime senior center cook, 79, July 17
Peter Nault, 69, former Ketchikan resident and longtime King County Judge, July 19
Mike Bethel, 89, longtime state of Alaska worker, July 18
Greg Johns, 63, longtime POW fisherman, July 29
Robyn Buchanan, 30, longtime local cook, Aug. 2
Jack Hudson, 83, lifelong Metlakatla resident and renowned carver and teacher, Aug. 4
Dorcas Dunmire, 78, longtime Metlakatla and Ketchikan resident, Aug. 9
Marilyn Enright, 85, longtime Ketchikan resident, Aug. 15
Allen Zink, 69, lifelong Ketchikan local pilot, Aug. 22
Harold Loyd, 87, 40 year fisherman and logger, Aug 25
Genon Nelson, 52, longtime Metlakatla resident, Aug 25
Marvette Hudson, 54, longtime Ketchikan and Metlakatla resident, Aug. 25
Clyde Takahashi, 58, longtime local cook, Aug. 30
Rebecca Halpin, 68, Ketchikan resident, Sept. 1
Dick Zenge, 90, longtime KPU telephone installer, Sept. 3
Eleanor Wagner, 86, longtime Metlakatla resident, Sept. 4
Christopher "Kit" Keyes, 68, member of four Kayhi state champion basketball teams, Sept. 7
Wilbert Scott, 82, lifelong Hydaburg fisherman and power lineman, Sept. 7
Suzanne Gass, 85, longtime Ketchikan nurse, Sept. 10
Kay Ernest, 91, a Ketchikan nurse for more than 50 years, Sept. 15
Carl Schenk, 83, lifelong Ketchikan resident and fixer of all things, Sept. 16
Doris Barrett, 82, Ketchikan resident, Sept 15
Pete Burr, 61, longtime local resident, Sept. 20
Doris May, 88, longtime Ketchikan resident Sept. 28
Caetana Jimmy, 78, longtime local nurse, Sept. 28
Herb Hoyt, 83, longtime Ketchikan developer, developed Bear Valley, Sept. 16
NaThel Thomas, 89, former Ketchikan resident, Oct. 3
Dan Hill, 85, longtime North Tongass Baptist Church pastor and White Cliff principal, Oct 8
Laura Staight, 65, longtime Ketchikan and Thorne Bay resident, Oct. 9
Rev. Peter Gorges, 84, former Holy Name priest, Oct. 9
Doug Charles, 72, longtime Ketchikan historian, Oct. 9
Phyllis Cullop, 85, longtime Ketchikan restauranteur, owned Anchor Inn, Harbor Inn, The Pioneer and Mr. C's Oct. 12
Martha Burton, 80, 55 year local resident, Oct. 17
Dorothy Nickles, 93, 60+ year Ketchikan resident and longtime local greeter, Oct 17.
Aleen Fison, 96, former local Methodist missionary and first graduate of Ketchikan Community College, Oct. 20
Ernie Boyd, 87, longtime local general contractor, Oct. 21
Theresa Glenz, 59, longtime Port Protection and Edna Bay resident, Oct. 25
Linda Clement, 72, longtime Metlakatla council member, home economics teacher and national Milken Award winner, Nov. 20
Mary Hemli, 72, longtime local fisherman and bartender, Nov. 22 general contractor, Oct. 21
Oddvieg Johansen, 89, longtime resident, Nov. 27
Patrick "Papa Murphy" Murphy, 79, longtime local welder who could weld everything except the "crack of dawn and a broken heart" Nov. 28
Sam Graham, 53, former Ketchikan radio personality, Dec. 1
Albert Ketah Jr, 81, longtime Klawock and Ketchikan resident, Dec. 5
David "Andy" Armstrong, longtime SE logger and construction worker, Dec. 7
WEATHER HIGHLIGHTS
Ketchikan was hit with an unusual spate of cold, dry weather from the last week in January through the first week of March. Skaters were happy that local lakes were frozen most of the time, but power users were unhappy that the generally below freezing temperatures limited hydroelectric power and kept the KPU diesels running continuously, driving up utility rates.
And then, in mid-March, temperatures soared in the mid 60s, setting all time highs for three different days in mid March. Temperatures in Klawock hit 70 degrees during the heat spell, setting a record for the earliest that an Alaskan community had ever hit 70 degrees in a calendar year.
Ketchikan's dry "year" continued through most of the summer, although August 20 offered a deluge of more than 4.8 inches, breaking an 80-year-old daily record. It was also the wettest day in Ketchikan since 2016 and was wetter than the preceding 33 days combined.
Oct. 15 proved to be one of the 10 wettest days on record as 6.05 inches of rain fell that day.
It wasn't a white Christmas, but it was a windy one as a storm blew in late on Christmas Day with gusts reaching 77 mph recorded in Ketchikan.
Overall temperatures in Ketchikan were more than 2.1 degrees warmer than normal in 2019.
May was particularly warm with temps average more than 5 degrees above normal. The only month that recorded colder than normal temperatures was February at six degrees cooler than normal. The mean temperature in February was 29 degrees, a rare month in which it was below freezing more than half the time.
The high temp in 2019 happened twice, when the official temperature reached 80 on June 27 and July 6. The coldest official temp was 12 degrees on February 9.
The total rainfall was 137.25 inches which was well above last year's drought of 106 inches but still below the normal amount of 147 inches.
A ten-day period in November from 8-17 was particularly deluginal with more than 17 inches of rain being recorded.
Overall, it rained on 227 days in 2019 much fewer than normal number of 251.