Charles Freeman

Ketchikan City Council Candidate
3 year term (two seats vacant)
Responses to Readers' Questions
Published: Tuesday
September 30, 2003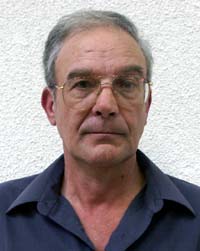 Charles Freeman
2840 3rd Avenue
Ketchikan, AK 99901
Phone: 225-4034
Background:
Resident of Ketchikan for 59 years.
Married to Jaclyn for 39 years.
Three daughters and five grand children, all of Ketchikan.
Part owner of Alaska Outboard, a family owned business since 1955.
Experience:
One year Mayor of Ketchikan
Three terms City Council
One term Borough Assembly
Three years Planning and Zoning Commission
Two years Parks and Rec Advisory Board
Two years Ports & Harbor Advisory Board
One year Alaska Municipal League Board of Directors
Two years Ketchikan Economic Development Authority
Issues:
I think the Port Expansion Project needs more examination. While it may look good on paper and will most likely look good in the video games, the consultants intend to play with the plan. I do not believe it's a practical project as proposed.
I also believe the private industry proposal deserves a better hearing and serious consideration.
I believe that any future annexations by the City must be based on a quid pro quo, and not just on the quid.
I believe the combining of the KPU Manager's position with the City Manager's needs review. There is a definite difference in the constitution of the two entities that sometimes conflict and, therefore, needs to be kept separate.
Finally, I believe everyone deserves fair and equal representation. I'd appreciate your vote Oct 7.


Sitnews
Stories In The News
Ketchikan, Alaska