Merrill Stulken

Candidate For Ketchikan Gateway Borough Assembly
3 year term ( 2 seats open)
Responses to Readers' Questions
Responses to KEA Questions

Published: Saturday
October 04, 2003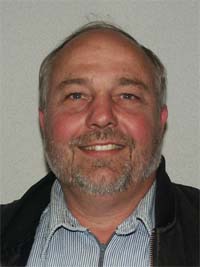 Merrill Stulken
PO Box 1538
Ward Cove, AK
Phone: 247-2855
Background:
Husband, father, and small business owner. Married, 2 grown children, one girl, one boy and they both live in the Seattle area. Wife Lory and 2 black labs. Lory and I own Ward Cove Construction which does land development, rock products, new homes, general construction, remodels, and concrete work. My hobbies are flying, hunting, fishing and traveling.
Experience:
I have approximately 14 years education, been self employed since the mid-70's, hired and managed hundreds of employees and satisfied 1000's of customers. I've been on the planning commission since March 2003 and on the South Tongass Alliance Church board for four years.
Comments:
I love our community and I want to see it prosper. We need to look 10 years ahead now and do what it takes to give all of us a better livelihood and home town life style.
Another issue that needs to be earnestly considered before voting for an Assembly candidate is stimulating new business growth. The Borough Assembly and City Council need to work together to create a small business friendly environment that encourages year-round high paying jobs. Creating year-round jobs needs to be the primary focus of our community, otherwise employment for our community will continue to be highly seasonal with the higher paying jobs becoming increasingly scarcer. With fewer high paying jobs comes less student enrollment which will drastically affect our entire community structure from teachers, doctors, firemen, police, and my company too as a small business contractor/employer.
Ketchikan needs growth through a business friendly environment that will offer year-round high paying jobs, and a stable economy for all of our futures.
I would appreciate your vote on October 7th.
Sincerely,
Merrill Stulken

Sitnews
Stories In The News
Ketchikan, Alaska