Candidates' Forum
Responses to Readers' Questions

Merrill Stulken

Candidate For Ketchikan Gateway Borough Assembly
3 year term ( 2 seats open)
About the Candidate
Responses to KEA Questions
Published: October 05, 2003
Last updated: Oct. 05, 2003 - 8:45 pm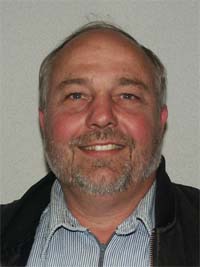 Merrill Stulken
PO Box 1538
Ward Cove, AK
Phone: 247-2855
Questions For Ketchikan Gateway Borough Assembly Candidates
Reader's question #2. (09/15/03)
Several if not all of the candidates have stated that the Assembly should "fully fund" the school district. What obligation does the Assembly have, if any, to insure that the funding is wisely used by the school district ?
Response to question #2 - Published 10/05/03

I know that the dad's and mom's have their child's best interest at heart. Our participation in holding the administration accountable is appropriate and we have the most powerful tool at the election level "our vote" for the school board.
Reader's question #5. (09/28/03 - 11:50 pm)
Have you ever been asked to be dishonest as part of your job? If so, how did you handle it? Would you lie to, or mislead, the public if you felt the public would ultimately benefit?
Response to question #5 - Published 10/05/03

No. I would not lie.
Reader's question #6. (10/04/03 - 2:15 pm)
What do you think could be done to keep good jobs here in Ketchikan that are or might be exported to employees down south? And what more could the Borough do to promote new, good paying jobs?
Response to question #6 - Published 10/05/03

Jobs are my main concern for our community. The economy of Ketchikan and the surrounding communities are connected both logistically and socially but most importantly as tourist attractions and natural resource opportunities. We have some of the most beautiful scenery in the world and the tourism industry should be sustained. The need for year round jobs has been the main focus of my running for borough assembly. I know that owning and operating a small business is challenging and rewarding. I have been in business over 25 years and have seen economies change. The experience I will bring to the assembly is from a hands on and practical point of view. We must elect pro growth small business friendly people to the assembly, or our economic future will continue down hill. Seasonal and temporary low paying jobs will not provide the financial incomes necessary to allow families to buy homes, raise families, contribute to our community and enjoy the life styles my wife, Lory and I cherish. I have had the privilege to visit with many of you. You have reaffirmed your concerns that our future rests in strengthening the year round jobs we already have while creating new opportunities for business growth and utilizing wisely the natural resources we have. I will do everything I can to stimulate new and better jobs for our community. That's a promise.

Questions For All Candidates
Reader's Question #1. (09/22/03)
Do you think it responsible of the Borough to increase our taxes to provide more convenient working (new government building) conditions, when the old mill offices are available to them while kids in this town fight for space to recreate.
Response to question #1 - Published 10/05/03

No. I also believe that the combination of tax issues on the ballot has made fun of us as voter's and has denied us our ability to choose. I don't understand why the three tax options were not left as individual choices.
Reader's Question #2. (09/22/03 2:40 pm)
Many candidates have suggested they would make staff cuts as either the sole means of achieving fiscal responsibility or staff cuts combined with revenue increases. Which Borough staff and/or departments do these candidates feel are superfluous and expendable? Or if not that, least important to retain.
Response to question #2 - Published 10/05/03

I do not want new taxes. I have a hard time believing that there is perfect efficiency in our government and that there is no fat. I don't have all the information I would need to make cuts specific to individual departments at this time. With that said I would recommend equal, across the board cuts to all departments and encourage early retirement as a beginning effort.
Sitnews
Stories In The News
Ketchikan, Alaska