Candidates' Forum
Responses to Readers' Questions
Joel W. Jackson

Candidate For Ketchikan Gateway Borough Assembly
3 year term ( 2 seats open)
About Joel W. Jackson
Published: Monday
September 15, 2003
Last updated Thursday - 09/25/03 - 10:00 pm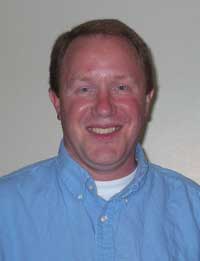 Joel W. Jackson
648 Main St
Ketchikan, AK 99901
907-247-5253
E-mail: leoj@kpunet.net
Questions For Ketchikan Gateway Borough Assembly Candidates
Reader's Question #1 - What planning methods would you use for future projects? (09/15/03)
Response to question #1 - Published 09/15/03

I think strategic planning has to be the core of any decision the Borough makes. In the past/present the Assembly has chosen to ignore planning; examples appointing the KEDA board after the majority of the money was gone, proposing annexation of Hyder and Meyers Chuck with no written business plan or objective information on how it will benefit either the residents of those towns or Ketchikan or my personal favorite "let's buy Totem Bight State Park", I could go on and on. The Borough needs to hire competent employees and let them do their job!
Reader's Question #2 - Several if not all of the candidates have stated that the Assembly should "fully fund" the school district. What obligation does the Assembly have, if any, to insure that the funding is wisely used by the school district ? (09/15/03)
Response to question #2 - Published 09/15/03

Our (the Assembly) obligation would be the same as any other residents of the Borough. We would go before the school board and point out problems and if that doesn't work we have the right to vote out those school board members we feel are not making sound financial decisions. The citizens elect school board members to decide how to best utilize those resources. Members of the Assembly need to have an ongoing dialague with the school board and should not throw rocks in a glass house. The Assembly also needs to look at alternative means of funding education that will not count against the cap. Remember the kids in our schools right now will be taking care of us when we are old and grey (or in my case bald).
Reader's question #3.
Recently the current Assembly increased our property taxes and refused to make significant cuts in Borough grants to non profit special interest groups. In at least one case, the Borough obligates local taxpayers to pay for services from the UAS Ketchikan Campus that, according to Statute, should be paid by State funds.
Should local residents be forced to pay for University services that are an obligation of the State?
How can we bring some sort of control and spending limit on this Borough grants program?
Should we continue this Borough grants program when we are forced to cut required services such as the Borough bus? Thank you! (09/16/03)
Response to question #3 - Published 09/25/03 - 10:00 pm

You should not be "forced" to pay for University services. You should express your opinions in front of the assembly and if members are not representing your point of view you have the right to vote for a different candidate. If the assembly is indeed funding what should be a State obligation then that practice should stop. I personally have not heard a compelling legal argument that supports your statement but am willing to be educated.

Grants should not be the top priority of the Assembly(education the first). However the Borough should still support grant requests in whatever way possible and offer itself as a pass-through body for local non-profits.
Reader's question #4. In light of the current and continuing tight budget situation within the borough, what is your position with regard to the possibility of raising taxes to increase revenues? And if you favor increased taxation, how would you accomplish it? i.e. property tax increase, head tax, increased user fees, etc. (09/22/03 - 11:30 pm)
Response to question #4 - Published 09/25/03 - 10:00 pm

I believe there are multiple ways to increase revenue without "raising taxes". I have appeared before the assembly and ask them to remove several sales tax exemptions. Most notable amongst these is the exemption cruise lines have on their portion of an excursion that is sold in Ketchikan. This costs us $300,000 (low estimate) in lost sales tax a year. The irony is the local who provides the excursion has to pay tax on their portion of the sale. This is just one example!
Questions For All Candidates
Reader's Question #1. Do you think it responsible of the Borough to increase our taxes to provide more convenient working (new government building) conditions, when the old mill offices are available to them while kids in this town fight for space to recreate. (09/22/03)
Response to question #1 - Published 09/25/03 - 10:00 pm

No, I would also advocate for the Borough making a long term commitment to keep offices downtown. However if given no other reasonable option, use the space in Ward Cove($24,000,000 for new office space).
Reader's Question #2. Many candidates have suggested they would make staff cuts as either the sole means of achieving fiscal responsibility or staff cuts combined with revenue increases. Which Borough staff and/or departments do these candidates feel are superfluous and expendable? Or if not that, least important to retain. (09/22/03 2:40 pm)
Response to question #2 - Published 09/25/03 - 10:00 pm

I am the only candidate that does not think staff cuts are the immediate answer to the fiscal insanity. This assembly has spent roughly $4,000,000 in the past year on the Veneer Mill and Ward Cove. They want to spent another $500,000 for private road that will benefit by their own estimates 73 landowners(my mother is one the landowners). The first thing that has to stop is the flow of our tax dollars(not federal money) to a minority at the expense of the majority. My family's portion is $1,500. There is a clear choice in this election. You can put your head in the sand and vote for Borough incumbents. Or you can vote for real change that benefits all of us with no hidden agendas!
Sitnews
Stories In The News
Ketchikan, Alaska