Column
K-town economy just keep 'Truckin'
By DAVE KIFFER
December 11, 2015
Friday AM

Ketchikan, Alaska - "Cruisin and the ships come in,
keep cruisin, like the doo dah man.
Together, dock em four in line,
just keep cruising on."

With the inaugural arrival of the Grateful Dead Cruise Line set for April 1, 2016, Ketchikan's Downtown businesses are already rushing to cache in the latest boom in Our Fair Salmon City's history. First it was mining, then salmon canning, then timber and most recently tourism. The latest K-town economic craze? Snacks!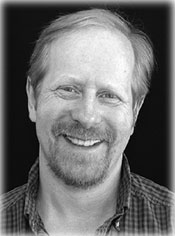 "It's a win win situation" Chamber of Commerce director J.J. Isotope said. "State law prevents Ketchikan from actually selling marijuana products anywhere near the docks, but there is nothing to limit reefer related items, such as munchies."

Already, according to Isotope, more than a dozen stores primarily engaged in the jewelry trade have rolled over their inventories to meet the new demand.

"Doritos, man, that stuff is gold," said one of the former jewelry vendors who asked to remain anonymous because he is not authorized to speak for the Chromium Cartel. "We buy the bags for under a buck and we sell them for $20 each. That's double our gem margin. And man, those folks are always hungry. We got your 'edibles' right here!"

"Cruisin, like the do dah man,
once told me you got to play your hand,
Sometimes your gems aint worth a dam,
if you don't sell them high."

And there is a side benefit, he added.

"Seriously, folks who smoke some weed are more likely to kick back and be less uptight about slapping down the plastic for a bauble or two. We expect our combined gemstones and goodies sales to skyrocket, dude!"

The local visitor industry has been at a tipping point for some time, according to state economist Petra Dollar.

"The Ketchikan jewelry industry has been overripe for some time and we've seen a lot of consolidation," Dollar said. "People have been looking for the next big hit. It seems they are cashing in all their chips to meet this new demand."

"You're sick of hanging around and you want some cruising
Get tired of cruising and you want to settle down
I guess they can't revoke your ticket for tryin'
Get out of the ship and LIGHT UP and look all around"

Also expected to boom this coming season are "adventure" tours based on the new "MaryJane Marketplace."

"We will be creating at least three new tours," said Buck Hunter, CEO of the newly created Tokin Tours. "We truly hope the grass is indeed greener in this market."

Hunter said the "Ganjeep" tour will be popular amongst those who want to enjoy the rugged Alaskan mountainside scenery while they light up.

"There is absolutely nothing finer than that view from way up high," he added.

"Dope-a-rope," he said, will appeal to those who are interested in ziplining but really don't want to zip around as much as they just want to climb about in the trees smoking weed.

"It will be completely safe as they - and their combustibles - will be secured at all times. There is absolutely no chance they will drop any burning products into the forest and cause a fire. Eventually, when we dial in the right potency, they won't even need ropes at all to stay up."

Finally there is the "Roach-Coach Potato" adventure. In this tour, visitors will enter a hermetically sealed vehicle on the docks and imbibe cannabis for an hour, Hunter said. The coach won't actually go anywhere. But the visitors won't know that, he said, and neither will they care.

"In this case, the destination is the entire journey," Hunt said. "When they get out there will still be plenty of time left on their visit to partake at the snack shops to their heart's contents. If they ca't make it safely across Front Street, we can arrange for dock venders to deliver."

"Sometime's the lights been shining on me.
Other times I can barely see.
Lately it occurs to me.
What a long, strange trip it's been."




On the Web:
Columns by Dave Kiffer

Historical Feature Stories by Dave Kiffer

Dave Kiffer is a freelance writer living in Ketchikan, Alaska.
Contact Dave at dave@sitnews.us
Dave Kiffer ©2015


Publish A Letter
Letter to the Editor
editor@sitnews.us
SitNews ©2015
Stories In The News
Ketchikan, Alaska