Column
Read All About It!
By DAVE KIFFER
August 13, 2009
Thursday

Ketchikan, Alaska - When I was in journalism school quite a few years ago, I learned that nearly half of the readers of any daily paper simply scanned the headlines and never read the actual stories.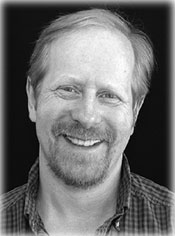 Dave Kiffer
Which of course leads me wonder how any sentient being could have resisted reading more with such gems like "Alaska Senate Passes Natural Gas" (Ketchikan Daily News) and "Headless Body Found in Topless Bar" (Boston Herald).
But as usual, I digress.
Fortunately in our modern "I don't have time to read anything longer than my BFF can text" world, some recent headlines pretty much give you all you need to know without having to strain your eyes with all the following body copy, IMHO!
"Manager fired because of wife's porn website has Alaska connections" (AP)
Don't they all, don't they all!?
"Honking Horn not constitutionally protected speech "(Seattle Times)
It would be if the Supreme Court lived in Los Angeles.
"Rock Star Replaces Actor as UCLA Commencement Speaker" (LA Times)
Obviously neither the UN Secretary General or any living Nobel Laureate was available.
Unions File Grievance Over Loss of Free Beer for Retirees (Toronto Star)
So much for my last reason to retire in Canada.
Sea lion seizes control of sheriff's patrol boat (LA Times)
Now that you mention it, the operator of the AST Enforcer has been barking a bit lately.
Baking Dashboard Cookies Makes Heat Wave Bearable (The Oregonian)
When the weather gives you lemons make lemonade cookies!
Jobless Graduate Sues College (New York Post)
Must have been a law school grad.
Canada New Democrats May Nix New (UPI)
At 50, it will now be known as the Middle Aged Democrats
Driver: Snakes in My Pants Made Me Crash (Chicago Tribune)
Only because the snakes were sending a text message.
N.H. Reporter Busted for Running Prostitution Scheme (Boston Globe)
Obviously couldn't wait to retire and go into public relations
Christian Debt Services Booming (Fox News)
Wasn't that taken care of on Calvary?
Cruise Passengers Hit By Vomiting Bug (USA Today)
I'm booking my next trip on the "Antiseptic of the Seas."
Wedding Bouquet Toss Causes Plane Crash (The Guardian)
And the garter toss was equally unfortunate.
Man falls into Vat of Chocolate, Dies (AP)
Reminds me of the old joke of the guy who drowned in a vat of beer. One of the onlookers said "poor guy didn't have a chance" then another onlooker replied "sure he did, he got out twice to take a leak."
Former Sen. Craig to Open Consulting Firm (Idaho Statesman)
'Now, let me explain, the difference between a regular stance and a wide stance is just about three inches.'
Alaska Love Triangle Astronaut, Girlfriend To Wed (Orlando Sentinel)
Any article that contains the phrase "astronaut diapers" is always a good thing.
Huge Blob of Artic Goo Floats Past Slope Communities (Anchorage Daily News)
Globbal Warming?
Man Charged $23,000,000,000,000,000 for pack of Cigarettes (MSN.COM)
The real news is that it took the bank two days to determine it wasn't a real charge and refund his overdraft fee.
Sleep Center opens in Ketchikan (SITNEWS)
Finally, yes, yes, zzzzzzzzzzzzzzzzzz!

On the Web:
More Columns by Dave Kiffer

Historical Feature Stories by Dave Kiffer
Dave Kiffer is a freelance writer living in Ketchikan, Alaska.
Contact Dave at dave@sitnews.us
Dave Kiffer ©2009


Publish A Letter in SitNews Read Letters/Opinions
Contact the Editor
SitNews ©2009
Stories In The News
Ketchikan, Alaska