Column
A Young Man For All Seasons
By DAVE KIFFER
July 06, 2009
Monday

Ketchikan, Alaska - For the past two weeks, I have been walking around as though I have been hit in the stomach with a baseball bat.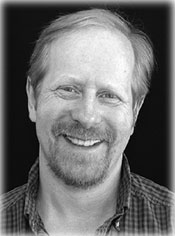 Dave Kiffer
I suppose that is appropriate because the first time I remember noticing Pat Doherty, he and his little friends were scuffling around Walker Field about 10 years ago, playing catch and trying to clock each other with their aluminum bats.
I was up there to "get sound" for a radio report on KRBD on the opening of the Little League season. They were making plenty of "noise" for my recorder.
I noticed that the short guy seemed to be the ringleader of all the chaos and later I found out he was Doherty, the "active" older son of one of my favorite news sources in
the local fishing community, Phil Doherty.
Just as Phil was always in the center of the endless, swirling debate over the local commercial fishing industry, his son was frequently the center of much swirling activity in a variety of areas. Baseball was just one of them.
A couple of years later, the "short guy" took up an instrument and started playing in the school and the McPherson bands.
His busy sports schedule (soccer, baseball, swimming) didn't jibe with my schedule for private music lessons, so I sort of watched from the sidelines as he - as he seemed to do in all aspects of his life - developed into a pretty good musician.
Eventually, I had the pleasure of playing with him in various bands as he got older.
In general, he wasn't much for asking a lot of questions or bending my ear, so I knew that if he did ask a question he was serious about figuring something out.
I also learned that when you would explain something to him, it would soon be part of his musical repertoire as if he had figured it out himself.
One time I gave him a copy of old Kayhi Jazz band recording and he obviously took it to heart.
It was right after we'd had a short conversation about what to do if you got lost in the middle of a solo. I had basically told him that sometimes you should just "fake it" until you figured out where you were in the song and that if you sounded "confident" no one would know you were lost.
If all else fails, I also told him, lock onto a musical idea that "fits" and play it over and over again until something better occurs to you.
A few weeks later, he was playing a sax solo at a concert and I suddenly heard a very familiar "riff" coming out of his horn. Familiar, because I'd played the same little riff "ad nauseam" years before, an example of which was on the tape.
After the concert, we were putting our horns away in the band room.
"Nice steal, Mr. Doherty," I remarked.
"What can I say?" he replied, his face widening into a grin. "I got lost!"
Like music, both school work and sports seemed to come relatively easy to him. Despite his hectic extracurricular schedule he still "managed" to be co-valedictorian of the 2008 Kayhi senior class. He had more than enough on the academic ball to get a scholarship to study biochemistry at Boston University.
And he was also the senior class president and student rep on the School Board his senior year at Kayhi.
Which is why I, like so many others (Around 800 people attended his memorial service at Kayhi recently), am having a lot of trouble figuring out the why of what happened to him.
In the early hours of his painfully public tragedy, the word was he was in a car accident and that was shocking enough. But at least comprehendible in that it is - unfortunately - not unusual for people to die in car, boat and plane accidents in Ketchikan.
But that turned out to not be the story and therefore, as a parent, each time I think about that ringlet-haired young man, the sick feeling returns to my stomach. It just scares me to death.
Young people do sometimes die in Ketchikan. Those accidents I just mentioned seem to hit them in a disproportionate way. And, even worse, sometimes the death is no accident.
What do you do as a parent when you realize that you have done everything apparently right?. That you have raised a great kid; a successful student, a successful athlete, a successful musician, and it still somehow goes horribly wrong?
Any of us would be happy to have a child that was successful in any one of those three areas let alone all three. In 30 years, I can't think of many kids who were really good at music, really good at sports and valedictorian. I'm sure I'm missing someone, but it certainly doesn't happen very often.
As I write this, my eight year old son is dancing around the room, singing Lion King songs. I hear him asking his mother about the "Circle of Life." And I know that even though we patiently explain things to him most of it just "bounces off" at this point.
I guess we'll know someday just how much of it sunk in.
The other day, my son asked why I was sad about this boy that he didn't even know. I sort of explained it and he sort of pretended to understand.
But when I grabbed him by the shoulders and told him he could always call me, he could always talk to me, no matter what, he just wrinkled his brow and gave me that "Dad is acting strange" look.
"Uh, okay, Dad."
But that didn't stop me wanting to hug the stuffing out of him and never let him out of my sight.
It's no surprise that I can't explain these things to him. I can't even explain them to myself.
A year ago this spring, Liam and I stopped by the ballpark one sunny afternoon as the Kayhi team was practicing for an upcoming tournament. The little boys were all grown up, but still careening about like a bunch of eight year olds .
As usual, Patrick was still the short guy. But still in the center of things.
I watched as he snagged a hard hit ground ball and casually flipped it to one of his teammates.
As though playing baseball - like playing the saxophone or getting straight A's in school - was the easiest thing in the world.
I wish the rest of his life had been that easy..
On the Web:
More Columns by Dave Kiffer

Historical Feature Stories by Dave Kiffer
Dave Kiffer is a freelance writer living in Ketchikan, Alaska.
Contact Dave at dave@sitnews.us
Dave Kiffer ©2009


Publish A Letter in SitNews Read Letters/Opinions
Contact the Editor
SitNews ©2009
Stories In The News
Ketchikan, Alaska