Column - Commentary: Humor
Ketchikan Takes Expedia's Breath Away!
By DAVE KIFFER
June 27, 2018
Wednesday PM

Ketchikan, Alaska - I think we'd all agree that Ketchikan is one of the most breathtaking places in the world.
Just in the last week, my breath was taken away when I saw that gasoline prices had jumped something like 50 cents since the last time I filled up a couple of weeks ago.
Also in recent days, my breath was taken away by the smell of a "fresh" vegetable in the produce aisle of a local bodega.
Then my breath was completely taken away a week or so ago when I made the ill-advised choice to walk from Downtown up to my home, just a Himalayan half-mile away (uphill).
And, even though recent weather has been dry enough to generate a tiny forest fire (really!), on most days your breath will be positively inundated by the relentless rainfall that keeps our lakes full and our skin dewey fresh! Until we finally develop gills, it will always be a challenge breathing in Ketchikan.
So yes, Ketchikan is often a very breathtaking place to live!
And now we have the "survey" to prove it.
It comes from an outside source, Expedia (Woah, oh, ohhh!)
You all know about Expedia (Let me take you there!). It's one of those vacation consolidation sites that can find you an air fare, a hotel, a rental car, excursions etc. The kind of thing that we used to use a travel agent for. So we have replaced a living breathing, tax paying human who will buy all your kids raffle tickets with a computer! Doing something we could do ourselves if we weren't so danged lazy.
But I digress.
Expedia (This is why we travel!) just announced the "55 Most Breathtaking Destinations in the World."  (https://viewfinder.expedia.com/features/55-breathtaking-destinations/) And guess what, Our Fair Salmon City is Number 51 on the list. Even better, neither Sitka nor Homer even made the top 55!
Of course this raises all sorts of questions about methodology. Such a ranking has to be "in the eye of the beholder."
And cries of foul from other Alaskan locales who have always self-selected themselves as the "fairest of the fair."
But it is nice to be noticed for something besides the world class lines awaiting the visitors trying to get back on the "Egregiousdam" and the "Gargantuan of the Seas."
Anyway, let's look at the entire list, shall we?
We need to compare the company we are keeping.
Keep in mind that Expedia (Where you book matters!) says the order is "in no particular order" so if you feel like K-town should be higher on the list, maybe it is!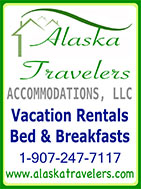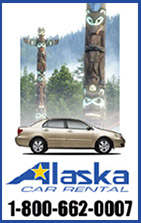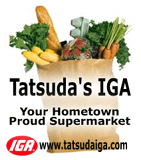 Weekly Specials
Online Shopping; Pickup or Delivery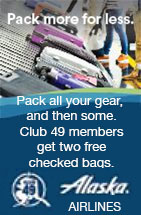 01. Charleston, SC
02. Jackson, WY
03. Cappadocia, Turkey
04. Cesky Krumlov, Czech Republic
05. Smoky Mountains, TN
06. Watkins Glen, NY
07. Mitchell, OR
08. Salar de Uyuni, Bolivia
09. Aspen CO
10. Halong Bay, Vietnam
11. Kotor, Montenegro
12. San Juan, Puerto Rico
13. San Diego, CA
14. Skagit Valley, WA
15. Boston, MA
16. Minnehaha Falls, MN
17. Sedona, AZ
18. Columbia River Gorge, OR
19. Waipio Valley, HI
20. Talkeetna, Alaska
21. Antelope Canyon, AZ
22. Mesa Verde, CO
23. Cape Town, South Africa
24. Lake Superior WI
25. Chicago, IL
26. Rio de Janeiro, Brazil
27. Lake Tahoe, CA
28. Siem Reap, Cambodia
29. Fjaoragljufur Canyon, Iceland
30. Chittorgarh Fort, India
31. Louisiana Bayou, LA
32. Bryce Canyon, UT
33. Niagara Falls, NY
34. Huntington Beach, CA
35. Bruges, Belgium
36. Tucson, AZ
37. South Downs, England
38. Paris, France
39. Monterery, CA
40. Black Hills/Badlands, SD
41. Chefchaouen, Mexico
42. Vancouver, Canada
43. The Coast of Maine, ME
44. Victoria Falls, Zambia
45. Plitvice Lakes, Croatia
46. Petra, Jordan
47. Isle of Skye, Scotland
48. Seattle, WA
49. Whitehaven Beach, Australia
50. Meteora, Greece
51. Ketchikan, Alaska
52. Venice, Italy
53. Durham, NC
54. Amsterdam, Netherlands
55. Ashikaga Flower Park, Japan.
So what does Expedia (Connecting you to the people and places that matter!) have to say about #51 Ketchikan?
"The Alaskan wilds are never far from Ketchikan's waterfront. Explore the museums and galleries lined up along historic Creek Street - this former redlight district is built up over the misty marina and perfect for a quiet stroll."
I like "Misty Marina." Perhaps we should just rebrand ourselves "Misty Marina, Alaska." At least then we won't have to answer the relentless "what does Ketchikan mean" questions.
Of course, "Misty Marina" was also the name of the last dancer to grace the infamous Shamrock Bar before it closed forty years ago. So perhaps that doesn't set the right tone.
But I digress, again.
Beside the fact that only one other Alaska locale, Talkeetna (RIP Mayor Stubbs!), made the list you can also see that the list has some worldy greatest hits (Venice, Rio), some odd choices (Durham, NC?) and a bunch of place that you have never, ever, ever, ever heard of like "Kotor," "South Downs" and "Chefchaeoun."
Speaking of which, I'm a pretty worldly guy and there are nearly 20 places on this list that I have never even heard of. Good job Expedia (People shaped travel!), of at least not picking the low hanging globetrotter fruit.
For example, in the top ten (supposedly not ranked in any particular order), one name really stands out.
 "Watkins Glen."
I bet that if you asked the "I Love New York" website for a top ten list, Watkins Glen would not be on it. 
So, as a test,  I just googled the I Love You New York site for "Watkins Glen" the big recent event was the "May Mixer" at O'Shaughnessy's Antiques. I mention this not in mocking, but as example that the folks who put together this listing clearly left no stone unturned.
Of course, racing fans will recognize Watkins Glen (The jewel of the Finger Lakes Region!) as the location of a major race track and international grand prix for many years. Perhaps it the fumes that are "breathtaking?"
Looking at the list there are many other previously unknown jewels. And I know that I write this, someone on the Upper West Side of New York (not on the list) is spitting into their coffee.
"Ketchikan, what is a Ketchikan."
And his all-knowing life partner (all upper west siders have a knowing life partner, just like on Seinfeld) is rolling his/her eyes and saying:
"Ketchikan!! Ketchikan?? Sitka is soooo much prettier."
But apparently not as "breathtaking."
Which leads up to my favorite listed locale, besides Ketchikan, of course.
"Fjaoragljufur Canyon."
Say that, three times fast.
That is truly breathtaking!
On the Web:
More Columns by Dave Kiffer

Historical Feature Stories by Dave Kiffer

Notice: Publication Fee Required.
Dave Kiffer ©2018
Contact Dave at dave@sitnews.us
Dave Kiffer is a freelance writer living in Ketchikan, Alaska.


Representations of fact and opinions in comments posted are solely those of the individual posters and do not represent the opinions of Sitnews.
Contact the Editor
SitNews ©2018
Stories In The News
Ketchikan, Alaska

Articles & photographs that appear in SitNews may be protected by copyright and may not be reprinted without written permission from and payment of any required fees to the proper sources.

E-mail your news & photos to editor@sitnews.us

Photographers choosing to submit photographs for publication to SitNews are in doing so granting their permission for publication and for archiving. SitNews does not sell photographs. All requests for purchasing a photograph will be emailed to the photographer.