Column
An Idea Whose Time Has Come
By DAVE KIFFER
June 08, 2009
Monday

Ketchikan, Alaska - Press Release from the Office of the President of the United States of America: April 1, 2017
President Sarah Palin announced this morning a plan to locate America's newest maximum security "terrorist/enemy non-combantant" permanent holding facility in Ketchikan.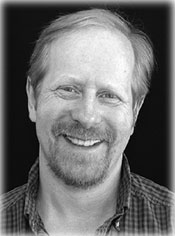 Dave Kiffer
"Some may see it is as 'maverick' to locate such a facility near a populated area," Palin announced. "But I think that 'Guantanamo Cove' is an idea whose time has come."
President Palin went on to discuss Ketchikan's remoteness as a advantage, as America seeks to isolate terrorists and enemy non-combatants.
"When I was governor, even I wasn't aware - initially - that Ketchikan was part of the state of Alaska," She stated. "Eventually, my staff was able to provide me with information that indicated otherwise, that it can occasionally be seen from the roof of the Governor's mansion in Juneau. I think if we want these 'evildoers' to disappear off the face of the earth, we could not hope to find a better location."
Palin also noted that Alaska's unusual political structure is also a plus.
"Traditionally, there have been concerns expressed over the so-called 'rights' that these so-called 'prisoners' would get for simply being on so-called 'US soil,' " Palin said. "But since Alaska was successful - in 2012 - in suing the federal government for the right to refuse or ignore everything from the federal government that did not come in the form of a check, it means that being a so-called 'prisoner' in Alaska affords you no more so called "rights" in Alaska than it would in a 'rendition center' such as in Wackistan or wherever. I think the general position correctly elucidated by Alaskan Governor Bill Allen recently was 'habeas corpus, habeas schmorpus.'"
The President also noted that, unlike many communities, Ketchikan's residents were definitely in favor of the facility.
"Let's face it, the entire population is already on board with 'waterboarding' otherwise they wouldn't live there," she added.
Palin had earlier proposed an even remoter location, Adak, but that proposal was nixed by the Alaska Supreme Court, which has apparently been okayed in advance by members of the state high court.
"While locating a such a facility in Adak would indeed be 'cruel and unusual' punishment," Chief Justice Wayne Anthony Ross said. "Locating such a facility in Ketchikan would be "cruel" but not necessarily unusual."
Ross cited the fact that nearby Gravina Island and its largest city, Nowhere, is already the home to seven different local, state and federal correctional facilities that had been built by the Ketchikan Gateway Borough between 2010 and 2014.
Those projects were built with federal funding under a $300 million Community Reduction Abatement Program (CRAP) that came about when the community sufferered a severe economic downtown when the entire cruise industry announced it was bypassing Ketchikan in favor of Meyers Chuck in 2010.
The Guantanamo Cove facility will be located on the site of the former Louisiana Pacific Ketchikan Division pulp mill at the Ward Cove industrial park, which has been vacant for the past twenty years.
On the Web:
More Columns by Dave Kiffer

Historical Feature Stories by Dave Kiffer
Dave Kiffer is a freelance writer living in Ketchikan, Alaska.
Contact Dave at dave@sitnews.us
Dave Kiffer ©2009


Publish A Letter in SitNews Read Letters/Opinions
Contact the Editor
SitNews ©2009
Stories In The News
Ketchikan, Alaska