Asset Builder of the Month: March 2007
Ketchikan Children's Library & Librarians

April 12, 2007
Thursday

Ketchikan, Alaska - PATCHWorks announced the selection of the Ketchikan Children's Library and its librarians as the "Asset Builders of the Month" for March. The presentation was made at the March"Family Night" event held at the Children's Library. PATCHWorks Director Karen Eakes said, "This recognition is well deserved for an organization that is successful in providing programs that reach out to the entire community and particularly serve the needs of our children." Eakes said as the nominator stated, "the Children's Library is committed to serving all of the children in our community - and they do it with a tremendous amount of warmth and friendliness".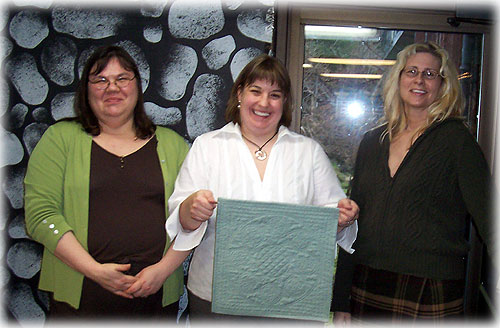 Librarians from left to right:
Shawna Carter, Charlotte Glover and Vera Freeman
Photograph Courtesy Karen Eakes

The Children's Library has numerous programs that promote reading, creative activities, and connecting families through learning and sharing. Story Hour occurs on all Tuesdays, Thursdays, and Fridays at 10:30 am for preschool-aged children. BOOKTALK is hosted every Thursday on KRBD from 6:30-7:00 pm by Charlotte Glover, the head children's librarian. The Children's Library also partners with Gretchen Klein of the Association for the Education of Young Children in Southeast Alaska (AEYC-SEA) and KTOO, a public television station, to plan and host monthly "Family Nights". During these events, families enjoy a light meal together and enjoy presentations by guest speakers. The presentation topics are designed to be of interest and pertinence to young children, and these "Family Nights" wonderfully encourage families to spend valuable time together.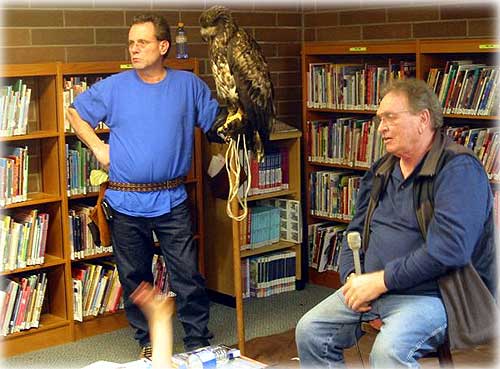 Jerry Thompson and Wayne Thompson of the Southeast Alaska Wildlife Center participate in a Family Night Program at the Children's Library
Photo courtesy Gretchen Klein

There is no doubt that the Children's Library is a place that promotes assets in all children said Eakes. Reading for Pleasure is the most obvious asset being developed, but children can also learn Constructive Use of Time, enjoy Youth Programs, and are enriched by the assets of Family Support and Positive Family Communication that are promoted at "Family Night" events.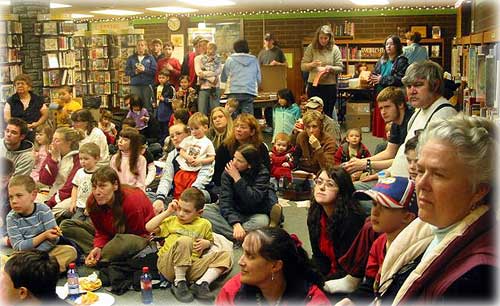 Family Night in March at the Children's Library
Photo courtesy Gretchen Klein

"Thank you to all the wonderful librarians at the Children's Library, for being influential asset builders to Ketchikan's youth. Keep up the good work!," said Eakes.


On the Web:

Publish A Letter on SitNews
Read Letters/Opinions
Submit A Letter to the Editor
SitNews
Stories In The News
Ketchikan, Alaska