Viewpoints
Slowpoke traffic issue
by Mike Sallee
December 02, 2004
Thursday

Well, as long as this slowpoke traffic issue is still alive I'll add my two cents. I share Mr. Hoyt's frustration with slowpokes, especially those that allow several cars to stack up behind them. There are ample places to pull off to let others pass. Drivers should be aware of traffic buildup behind and politely pull over. My bias probably has something to do with needing to travel to/from 15+ miles north fairly often.
I will point out though, that even at 15 miles north there's only 4 1/2 minutes difference in travel time between 40 and 50 mph.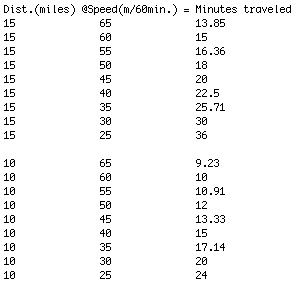 And while we're on the subject of driving etiquette I might mention the driver that backs up both lanes during rush hour(his lane because he's stopped in it and the other lane because someone stops to let him make his left turn). Can't you just pull off to the right into the nearest parking lot or side street or even go the few blocks to a stop light that has time dedicated to left turners so you can make your left turn on your own nickle without involving a bunch of others?
Maybe that's why I prefer boats. One doesn't have to spend so much time trying to politely stay out of other people's way. 'Course that freedom will be compromised as well if the bridge advocates get their way and squeeze the navigable part of Tongass Narrows with bridge piers.
Mike Sallee
E-Mail: mikesallee@aptalaska.net
Ketchikan, AK - USA

Related Viewpoint:
More on slowpokes by Mark Hoyt - Ketchikan, AK - USA
Note: Comments published on Viewpoints are the opinions of the writer
and do not necessarily reflect the opinions of Sitnews.
Write a Letter -------Read Letters

E-mail the Editor

Sitnews
Stories In The News
Ketchikan, Alaska