Viewpoints
A New Low
by Jerry Cegelske
September 01, 2004
Wednesday

The Datsun 280 at Knudson Cove has apparently been removed. The registered owner sold it to a kid who did who knows what with it. We're still not sure who dumped it because the guy he sold it to is currently in jail for six months! The problem now is it has been replaced by a Camaro at Whipple Creek. This Camaro was dumped there last Friday or over the weekend for the North end residents to enjoy as they drive by.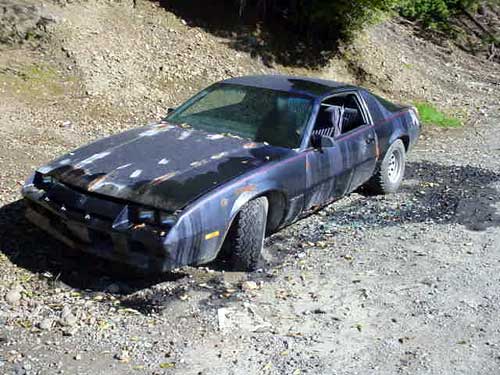 Having the junker dumped is bad enough when people are too lazy to get the free paper work for disposal at the mill site, but then the vandals take over, break the windows and in this case, someone poured used oil on the car and it is now on the ground. This car is about 50 yards from Whipple Creek, guess where the oil is going with the first good rain? Salmon with oil for dinner tonight! How about a nice oil seasoned halibut? Having worked identifyng dead birds and animals from the Exxon Valdez oil spill, I know what even a little oil can do to wildlife.

I have decided to make the people that do this type of dirty work a special project because in many cases, they are the same people doing other things to the detriment of the citizens of Ketchikan. Can anyone give me a justification for dumping the oil on the car, and the ground, and thus to Whipple Creek and the ocean where it will end up before some of it evaporates into the air we breath? Stupid is one thing, being malicious is something entirely different. I guess they were just having a little fun busting the glass and pouring the oil to make a mess for us to clean up!

With the coming of longer nights, you can expect that the dumping will increase, cars, household trash, furniture, burning pallets, beer bottles for you to run over and things you can't imagine. That is why I am asking for your help in fighting the stupidity, malicious behavior, and vandalism that is being done in the borough. When you sell a vehicle, update the paperwork so it shows the name of the purchaser, or you may be called to clean up a mess like this some day like the Datsun owner. If you see suspicious activity in remote areas where dumping occurs, take notes and report it to someone. We need to work together to let those that are polluting your community, your stream, your ocean, your air and the world your children will inherit, that it is totally unacceptable to act this way. If you have any doubt about what you should do, ask yourself what kind of world you want to leave your grandchildren, a better place or one covered with litter and junk? I think you will figure it out and take the appropriate action.


Jerry Cegelske
Code enforcement
Ketchikan Gateway Borough
E-Mail: jerry.cegelske@borough.ketchikan.ak.us
907-228-6621
Ketchikan, AK - USA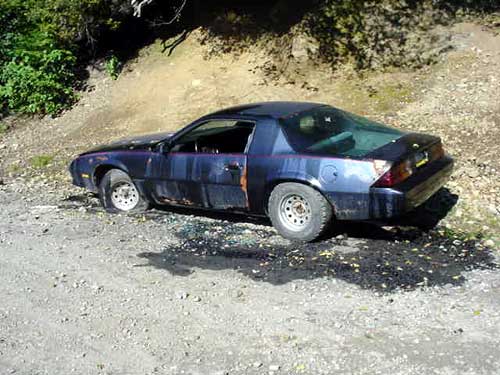 Camaro dumped at Whipple Creek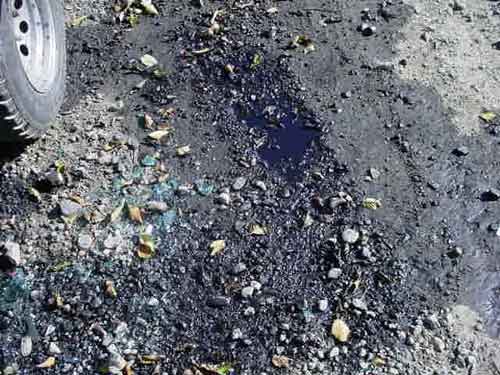 Broken glass and used oil dumped on the ground - probably 2-4 quarts of used oil.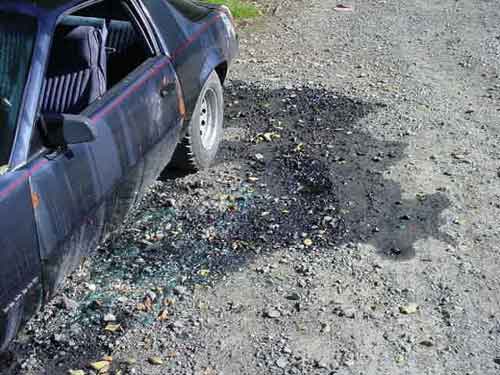 Broken glass and used oil dumped on the ground - probably 2-4 quarts of used oil.
Note: Comments published on Viewpoints are the opinions of the writer
and do not necessarily reflect the opinions of Sitnews.
Post a Comment -------View Comments

Submit an Opinion - Letter

Sitnews
Stories In The News
Ketchikan, Alaska