Viewpoints
The Captain Jack
by Thomas B. De Mott Jr.
June 28, 2004
Monday

The Captain Jack was a former USS naval vessel (USS APc-110). She was a small coastal transport. My father Thomas B. De Mott Jr was on her commissioning crew and later her Commanding Officer.

I had the great privlege of being onboard her on her 60th anniversary July 3rd 2003 in Craig Alaska. We watched the fireworks the next day late at night.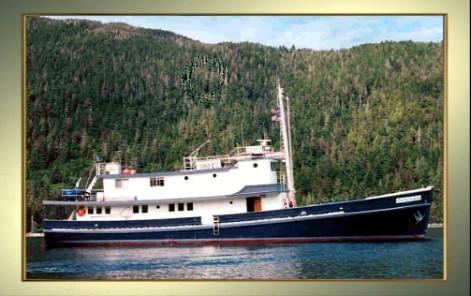 The Captain Jack prior to her loss...

Both Gregg Parsley and his partner Beverly had invested immeasurable hours into her restoration and her loss is a great one both for them, myself but also some of the former crew members of USS APc-110 who had just recently had the opportunity to go aboard her albeit not underway.

I look forward with curious interest into the investigation of her loss.

Thomas B. De Mott Jr.
RMC USN (Ret)
American Embassy New Delhi
E-mail: demott@erols.com
New Delhi, India



Related News Story & Photograph:
Charter vessel's grounding and fire under investigation...
Sitnews - June 11, 2004
Note: Comments published on Viewpoints are the opinions of the writer
and do not necessarily reflect the opinions of Sitnews.
Post a Comment -------View Comments

Submit an Opinion - Letter

Sitnews
Stories In The News
Ketchikan, Alaska