Front Page Photo
'Tuesday's Storm As Viewed From Grindall Island'
photos & text by Mike Sallee
October 25, 2003
Saturday - 12:45 am

By electing to stay at Grindall Monday evening I'd gambled that Tuesday's weather would not be too far different from the quiet seas and clear skies of Monday evening. How wrong I was!

Even from several miles distance I could see the M/V Prince of Wales was doing some pitching in the reported ten foot seas. They're wise in keeping a good distance between themselves and this treacherous lee shore.

The accumulated foam was eerily undulating in the gusty winds. In addition the foam was constantly being picked up and blown a hundred feet back into the trees.

We found a small cove sheltered from the breakers where we could watch the progress of the sea conditions in relative protection.

The last two photos show the contrast of conditions at the sealion haulout rock between Tuesday's storm and the calm conditions nine days previous.
Photo Gallery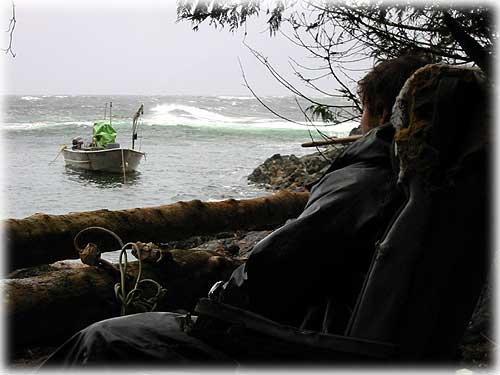 A 'cuke' diver waits out the weather...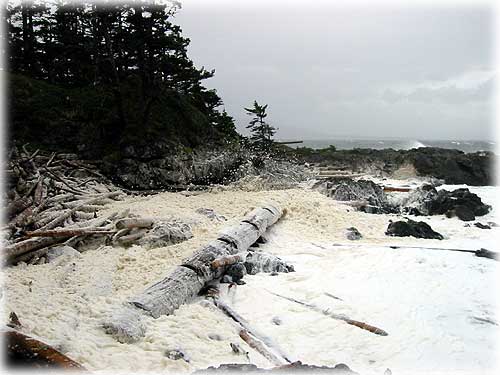 Three foot accumulation of foam from pounding...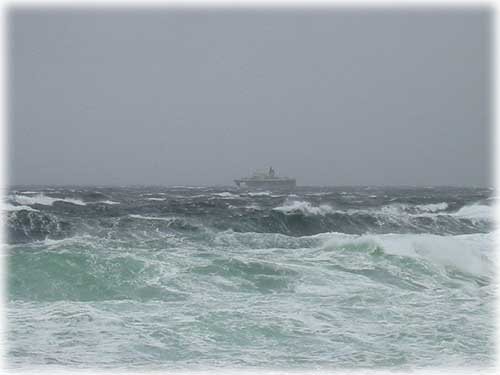 MV Prince of Wales giving wide berth between themselves and treacherous lee shore...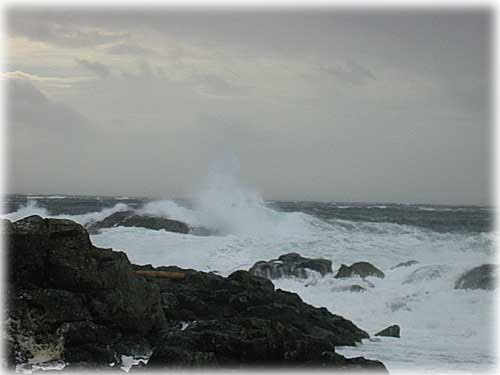 No sealions on rock today...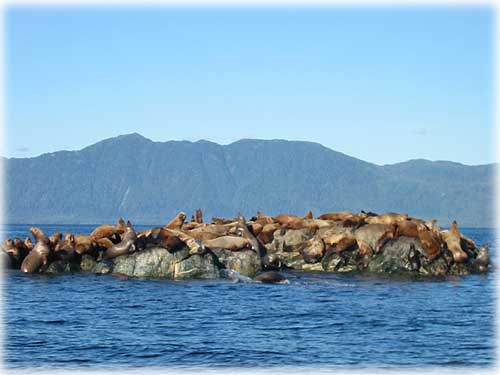 Sealion haulout during nice weather 9 days before the storm...
Mike Sallee ©2003

Submit your photos for publication to photos@sitnews.org.
E-mail Dick Kauffman: editor@sitnews.org
Post a Comment View Comments
Submit an Opinion - Letter
Sitnews
Stories In The News
Ketchikan, Alaska