Front Page Pets
'Big Goose'
photo by M.C. Kauffman
September 19, 2003
Friday - 12:50 am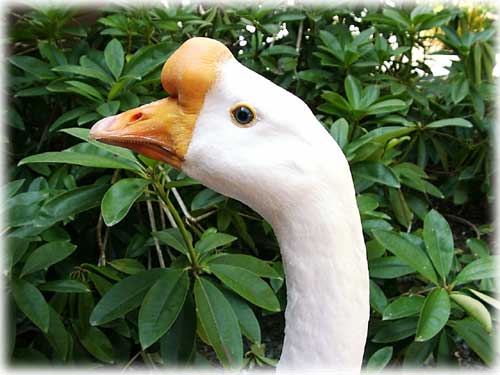 Ketchikan, AK - Three-year old Pissarro is one of eight geese that Dick Kauffman helped raise. Although Pissarro prefers to follow the 'woman of the home' around devotedly, he will pose patiently for the camera with 'Father Goose'. Pissarro is a White China Goose and can live up to 30 years of age.

MC Kauffman ©2003
E-Mail: mc@sitnews.us
Submit your photos for publication to photos@sitnews.org.
Post a Comment View Comments
Submit an Opinion - Letter
Sitnews
Stories In The News
Ketchikan, Alaska