Front Page Photo
'Replacement Ferry'
by Jim Dahl
July 09, 2004
Friday

Ketchikan, Alaska - After the City of Loring's dock was removed, the residents now must get permission to use a "replacement ferry". The State removed the dock because it was unsafe and because neither the State nor many local residents had done the needed maintenance on it. Could the State do the same thing in Ketchikan if the City refuses to accept or do maintenance on our harbor docks as reported recently?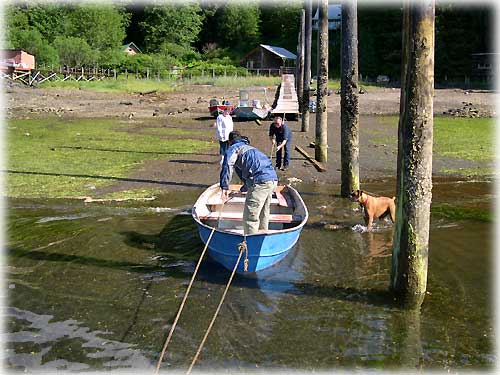 The "replacement ferry" shown in the photograph is a boat privately owned by Lyle Stack of Ketchikan who has worked for many years putting in many hours maintaining the dock which the State of Alaska failed to do. Permission needs to be obtained from Lyle Stack before using his boat.
Also photographed were remains of the cannery beds in the century-old cannery site in Loring. The beds were in a bunkhouse used by cannery workers at the turn of the century, a time when Loring was one of the largest towns in Alaska. Today only a handful of independent and hearty souls live in Loring.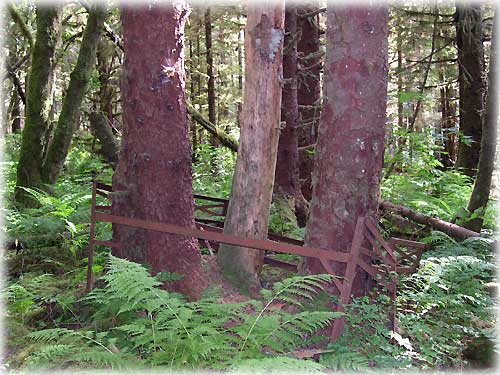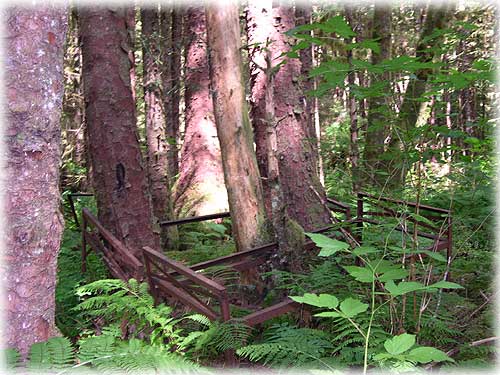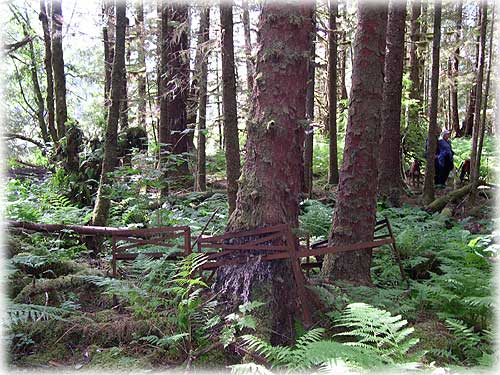 Jim Dahl ©2004
Send your photos for publication to photos@sitnews.org.
E-mail Dick Kauffman: editor@sitnews.org
Post a Comment View Comments
Submit an Opinion - Letter
Sitnews
Stories In The News
Ketchikan, Alaska