People of Ketchikan
'Something Fishy...'
photos by Gigi Pilcher
July 31, 2003
Thursday - 12:45 am

Ketchikan, AK - Life-long Ketchikan resident Marge McCamy recently opened her second business in Ketchikan, Something Fishy.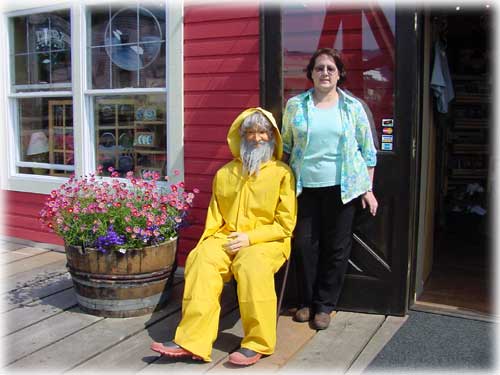 Marge McCamy... but not Robert!
McCamy and her husband, Robert, purchased and renovated the building that housed June's Cafe. On May 7th of this year they opened the door to their new business - Something Fishy - which specializes in carrying Pacific Northwest art and is the only store in Ketchikan that carries stain glass artist Dennis DeBrady's work.
While most of the business at this time comes from summer visitors, Marge McCamy said a number of local folks have stopped in specifically to view and purchase DeBrady's work.
McCamy said Something Fishy will close for a few months break after the busy summer season and will re-open during the month of December to give local residents an opportunity to do Christmas shopping.
Marge McCamy, the daughter of the late Herb Johnson and Peg Johnson (For more about Herb & Peg Johnson, read June Allen's story "Toot and Tell"), is also the owner of Rain County Nutrition which is a local health food store.
Photo Gallery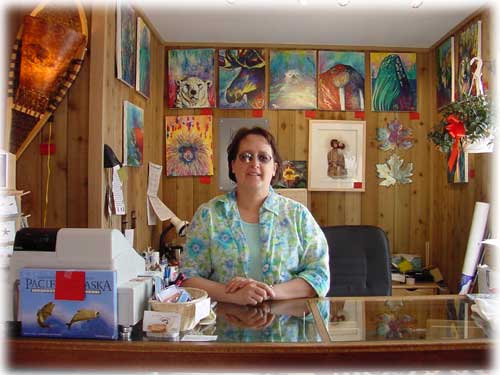 Marge McCamy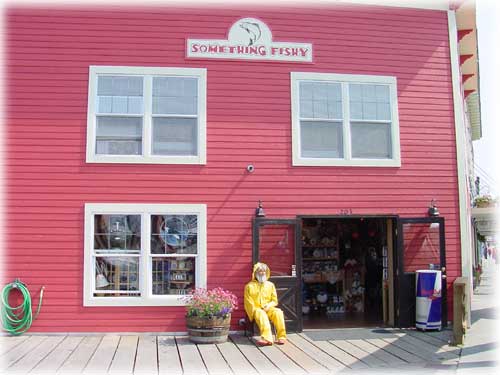 Something Fishy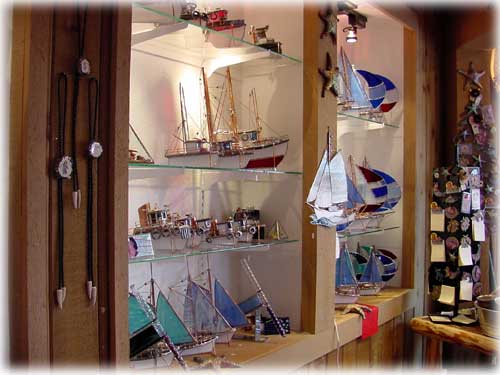 DeBrady's Ships...


gigi@sitnews.org
Gigi Pilcher ©2003
Submit your photos for publication to photos@sitnews.org.
Post a Comment View Comments
Submit an Opinion - Letter
Sitnews
Stories In The News
Ketchikan, Alaska