People of Ketchikan
And I shall wear purple...
photo by Gigi Pilcher
August 30, 2003
Saturday - 12:30 am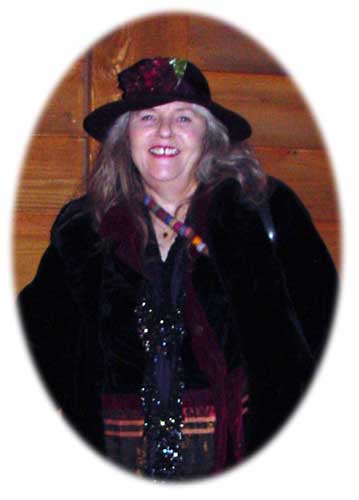 Patti Fay Hickox
And I shall wear purple...
Long time Ketchikan resident Patti Fay Hickox decked out in purple celebrated her 59th birthday Friday by doing what she does best, bringing happiness to others. Hickox has dedicated her life to supporting and empowering children and youth to have safe and healthy lives. She spent most of the past month working and organizing the annual "Dance With Logs" - a back to school dance for Ketchikan teens.
On her birthday, Hickox was busy setting up and chaperoning the dance Friday night so the youth of Ketchikan could have a safe and drug free fun-filled evening.
Happy Birthday Patti!




gigi@sitnews.org
Gigi Pilcher ©2003
Send your photos for publication to photos@sitnews.org.
Post a Comment View Comments
Submit an Opinion - Letter
Sitnews
Stories In The News
Ketchikan, Alaska