Photo Gallery
'Veterans Day 2003'
photo by Dick Kauffman
November 13, 2003
Thursday - 12:50 am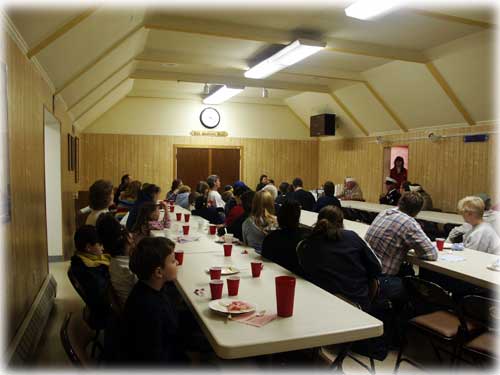 Students and teachers from the Ketchikan Christian Academy and other guests attended the breakfast Tuesday morning at the Ketchikan American Legion. Ketchikan VFW Post Commander Joe Sadlier spoke to the visitors about the importance of Veterans Day. Sadlier served in WWII.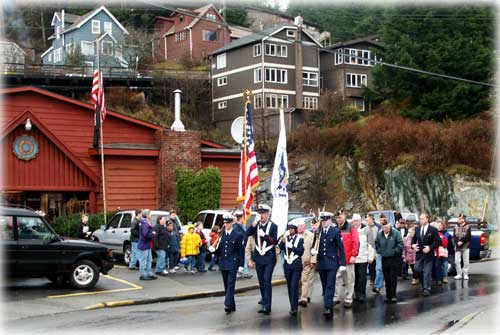 The USCG's Color Guard led the march from the Ketchikan American Legion Post #3 to the Centennial Parking lot where the Veterans ceremony was held at 11:00 am.
Reg Galles, Commander of the Ketchikan American Legion Post #3, was the Master of Ceremonies.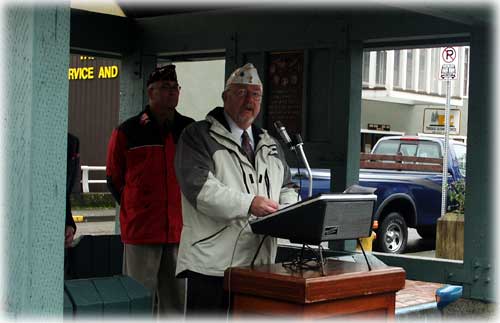 Jim Van Horn of Ketchikan, the State American Legion Commander, was the keynote speaker.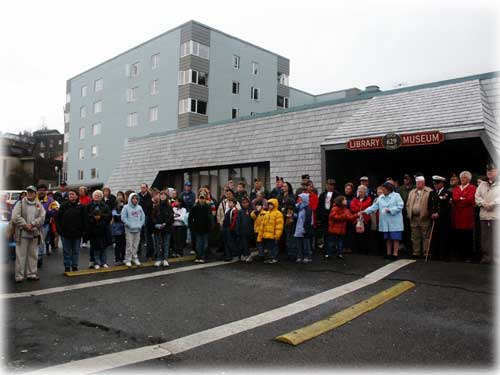 Men, women, & children attended the Veterans Day ceremony to honor our veterans.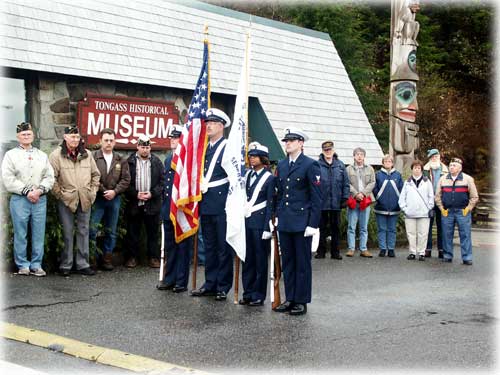 The U.S. Coast Guard's Color Guard from the Integrated Support Command Base Ketchikan. The Color Guard members: Tyler Marcoux, Dennis Schnarr holding the American flag, Elisha Moody holding the Coast Guard flag and Chris Leftwich.
Looking on are veterans and other community members who attended the event.
Dick Kauffman ©2003
E-mail Dick Kauffman: editor@sitnews.org
Submit your photos for publication to photos@sitnews.org.
Post a Comment View Comments
Submit an Opinion - Letter
Sitnews
Stories In The News
Ketchikan, Alaska