Front Page Photo
Totem Poles Raised to Honor Carvers
photos by Dick Kauffman
August 26, 2004
Thursday
Ketchikan, Alaska - The totem poles designed and created during the first ever Gathering of the Carvers and finished for placement were raised Wednesday evening at 507 Stedman Street. Singers and dancers along with many community members were present to participate in and observe the event.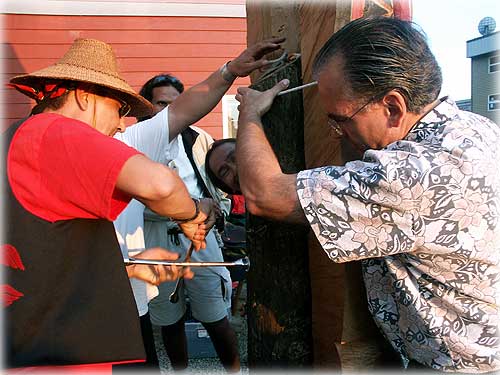 Dr. Bill Pfeifer of Ketchikan helps to stabilize the totem pole as it is
bolted in position at 507 Stedman Street.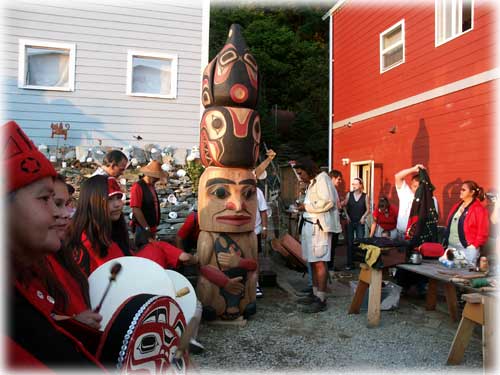 The first of four poles raised...
To learn more about how this event came together read the story: First Ever Gathering of Master Carvers in Alaska.
Dick Kauffman ©2004
E-mail
Submit your photos for publication to photos@sitnews.org
Post a Comment View Comments
Submit an Opinion - Letter
Sitnews
Stories In The News
Ketchikan, Alaska