Front Page Photo
'Gathering of Carvers'
photos by Dick Kauffman
August 20, 2004
Friday
Ketchikan, Alaska - Many hands have been involved in the carving room this week at the University's Robertson Building. The carvers began carving Monday and will carve through Sunday (August 16th - August 22nd). Ketchikan resident Nyna Fleury was instrumental in organizing the gathering. Fleury said a lot of good things have come out of bringing the people together. She said, "There's never been a totem pole carvers gathering before. This is the first one of its kind."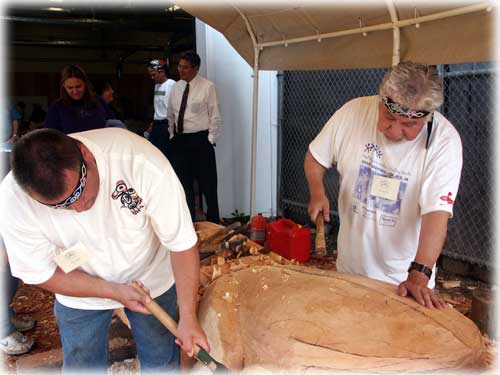 Fred Lauth Sr. from Seattle and Stan Marsden from Craig. Lauth was originally from Hydaburg and Marsden was originally from Metlakatla....
A potluck is scheduled as the finale at 6:00 pm on Sunday, August 22nd at the Ted Ferry Civic Center. The public is invited to come and meet the carvers and see the native dancing. Invitations have also been sent out to other dance groups from out of town.
To read more on the background of how this event came to take place in Ketchikan, read the story: First Ever Gathering of Master Carvers in Alaska; Carvers to be honored in a way that comes from the heart.
Some of the carvers at work Thursday...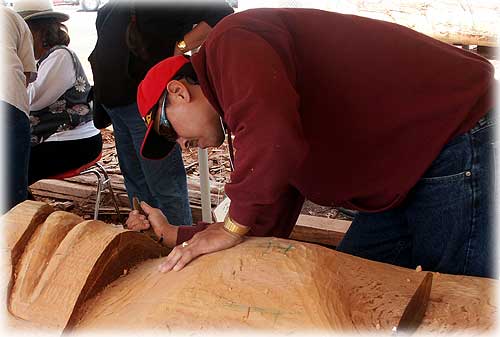 Dale Home from Metlakatla...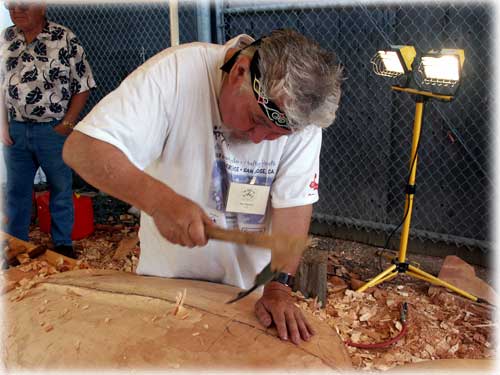 Stan Marsden from Craig....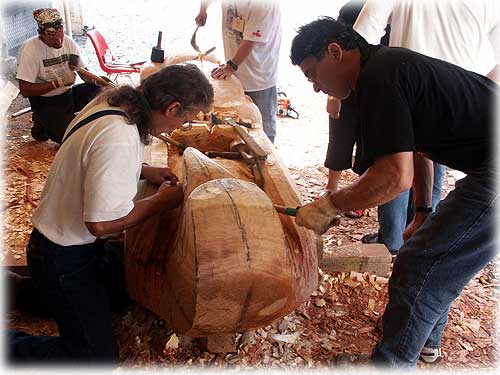 Mike Booth from Metlakatla and Don Beck from Ketchikan...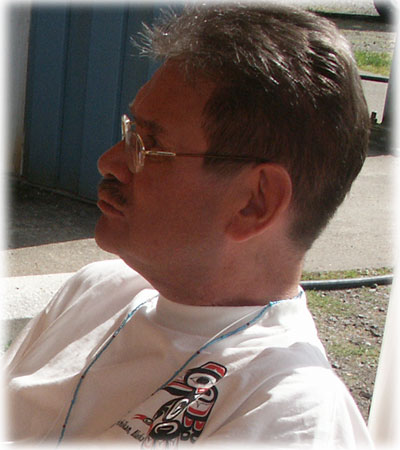 Frank Perez from Anchorage takes a break. Perez was originally from Metlakatla.
Dick Kauffman ©2004
E-mail
Submit your photos for publication to photos@sitnews.org
Post a Comment View Comments
Submit an Opinion - Letter
Sitnews
Stories In The News
Ketchikan, Alaska