Front Page Photos
'Ketchikan's Wildlife'
by Dan Hart
July 15, 2003
Tuesday - 12:55 pm
These deer photographs were taken Sunday morning by Dan Hart.
There were a group of 5 deer next to the road at Eichner and Eichner.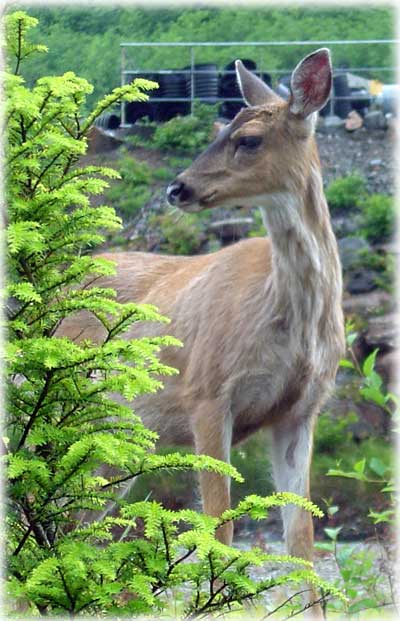 Dan Hart ©2003
Submit your photos for publication to photos@sitnews.org.
If you have a business, event, or hobby of interest you would like featured in a photo essay, e-mail the Sitnews editor at editor@sitnews.org.
Post a Comment View Comments
Submit an Opinion - Letter
Sitnews
Stories In The News
Ketchikan, Alaska