Front Page Photo
Trail Builders...
by Dan Hart
September 08, 2003
Monday - 12:45 am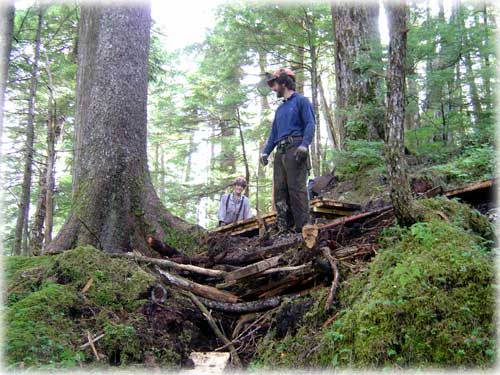 Trail Builders
Ketchikan, Alaska - This photo was taken recently above Perseverance Lake on the new trail that heads toward Ketchikan. The young men were working hard on the trail with much more work to do before the new trail will be completed.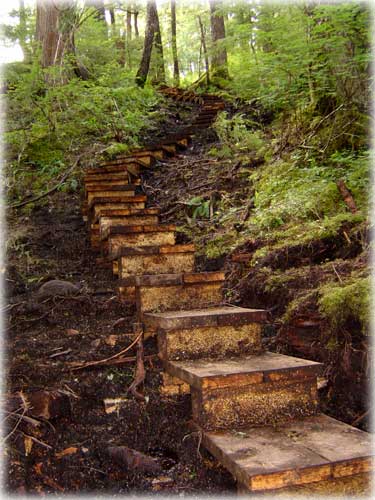 Newly constructed steps along the trail...
Dan Hart ©2003
Submit your photos for publication to photos@sitnews.org.
Post a Comment View Comments
Submit an Opinion - Letter
Sitnews
Stories In The News
Ketchikan, Alaska