Photo Gallery
'How high's the water...'
Photos by Chris Wilhelm
November 14, 2003
Friday - 1:15 am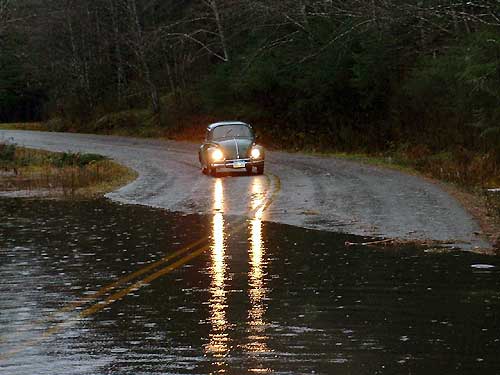 Water flows across the road leading to the Ward Lake area Thursday. The FAA/FSS reported 5.31 inches of rain on Wednesday, November 12th, and 4.33 inches of rain on Thursday - a total of 9.64 inches over the 48 hour period.
The winds were reported steady at 65 mph with gusts up to 85 mph at 6:30 am Thursday morning by the Federal Aviation Admin. Flight Service Station located at the Ketchikan International Airport.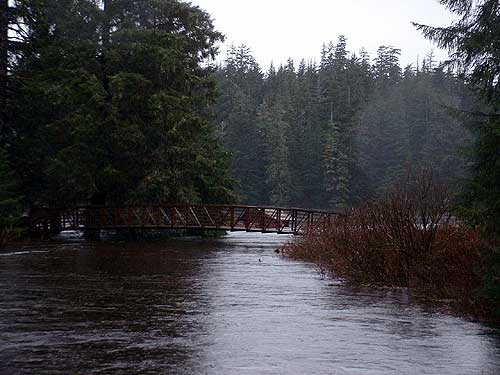 The iron foot bridge at Ward Lake gives one a perspective of the high water level...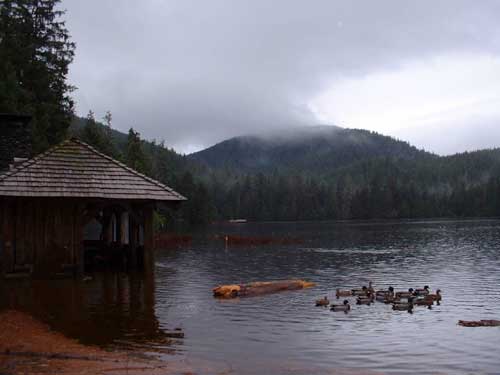 Ward Lake ducks were able to swim into the picnic shelter Thursday...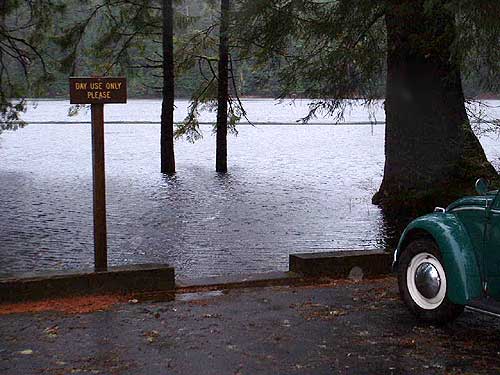 Watch your step! On Thursday, the steps leading down to Ward Lake's day use area were underwater.
Chris Wilhelm ©2003
E-mail Chris Wilhelm: citytour@kpunet.net
Submit your photos for publication to photos@sitnews.org.
Dick Kauffman: editor@sitnews.org
Post a Comment View Comments
Submit an Opinion - Letter
Sitnews
Stories In The News
Ketchikan, Alaska