Front Page Photo - Photo Essay
Ketchikan Yacht Club Awards
photos by Carl Thompson
November 10, 2003
Monday - 12:20 am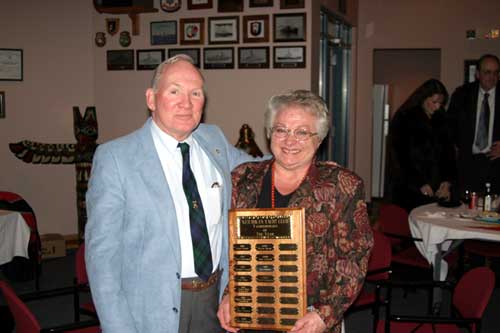 "Yachtsman of the Year" - George and Gail Porter
Ketchikan, AK - George and Gail Porter received the award for "Yachtsman of the Year" at the Ketchikan Yacht Club's Award banquet Saturday evening. The Porters are active members and supporters of the Yacht Club and exemplify the spirit of the Yacht Club's mission statement which promotes safe recreational boating.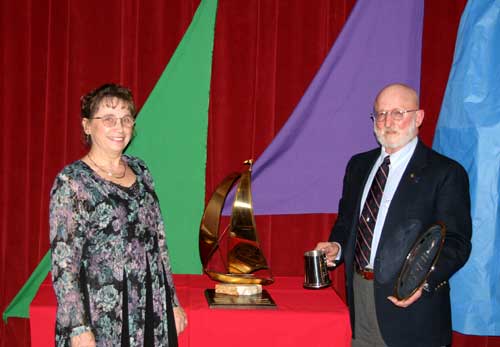 Louie and Jean Bartos
Louie and Jean Bartos of the S/V Scoundrel won the overall championship for the 2003 racing season. They also won the award for "Most Races Sailed" and the "Sportsmanship Award".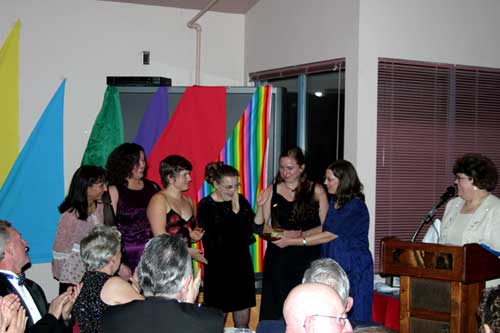 Crew of S/V Kermit
The all woman crew of S/V Kermit received "The Most Improved" award and were the winners of the KORC(Ketchikan Ocean Racing Circuit) regatta. This regatta is a fund raiser for local charities. It is comprised of 13 races over 5 days.
Carl Thompson ©2003
Carl's Alaska Photos Web Site
Submit your photos for publication to photos@sitnews.org.
E-mail Dick Kauffman: editor@sitnews.org
Post a Comment View Comments
Submit an Opinion - Letter
Sitnews
Stories In The News
Ketchikan, Alaska