Front Page Photo
'Ketchikan's Northern Lights'
by Carl Thompson
November 20, 2003
Thursday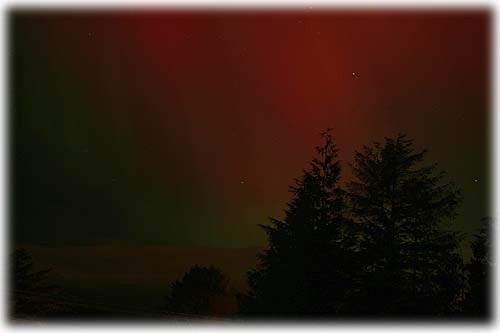 Ketchikan, AK: Carl Thompson was able to capture the colorful Northern Lights early Thursday morning. This photo was taken south of Ketchikan looking towards downtown. Thursday morning's light were red in color.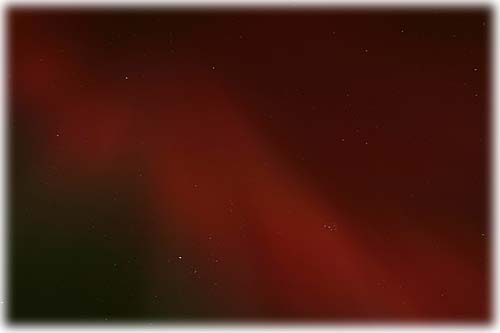 Looking southwest over Annette Island . You can see the constellations "Taurus" and "Pleides". Taurus is a "V" shaped set of stars just below the red about halfway over on the photo near the bottom. And Pleides is a small "dipper" looking cluster right in the deepest red.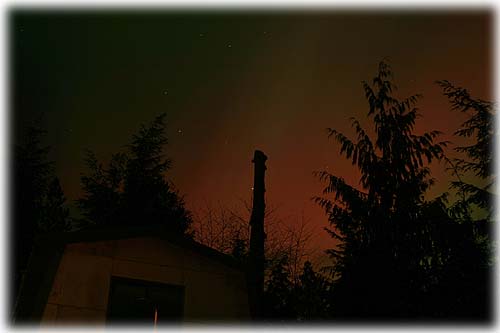 Carl Thompson ©2003
Carl's Alaska Photos Web Site
Submit your photos for publication to photos@sitnews.org.
E-mail Dick Kauffman: editor@sitnews.org
Post a Comment View Comments
Submit an Opinion - Letter
Sitnews
Stories In The News
Ketchikan, Alaska