Front Page Photo
Seagull
by Carl Thompson
August 21, 2003
Thursday - 12:30 am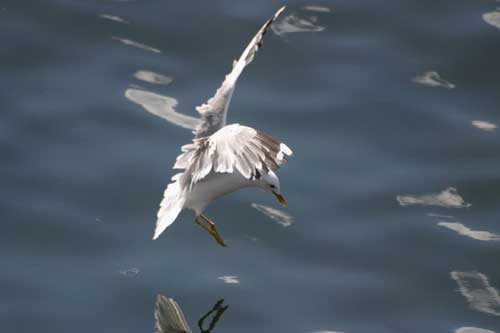 Ketchikan, AK: This photo of the seagull was taken by Carl Thompson on August 19th from the sea wall behind the Plaza Port mall.
Carl Thompson ©2003
Carl's Alaska Photos Web Site
Submit your photos for publication to photos@sitnews.org.
If you have a business, event, or hobby of interest you would like featured in a photo essay, e-mail the Sitnews editor at editor@sitnews.org.
Post a Comment View Comments
Submit an Opinion - Letter
Sitnews
Stories In The News
Ketchikan, Alaska