Front Page Photo
'An American Emblem'
photos by ©Carl Thompson
February 04, 2004
Wednesday - 1:15 am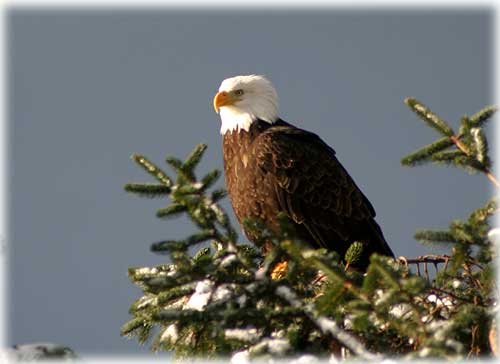 'An American Emblem'
Front Page Photo
The bald eagle was chosen June 20, 1782 as the emblem of the United States of America. It is said the bald eagle was chosen because of its long life, great strength and majestic looks... and maybe its shriek for Freedom.
This majestic Bald Eagle was photographed in the Mountain Point area south of Ketchikan Saturday.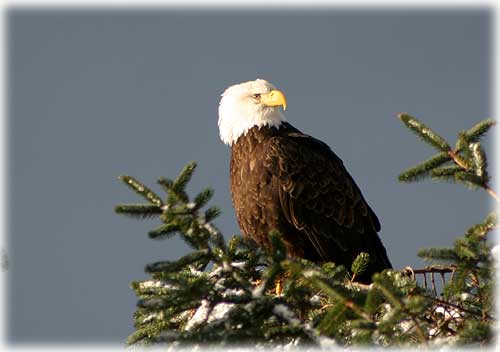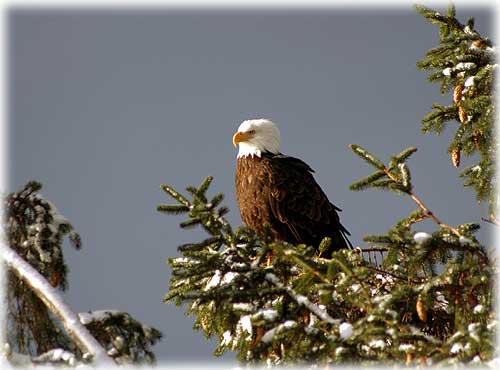 Carl Thompson ©2004
Carl's Alaska Photos Web Site
Send your photos for publication to photos@sitnews.org.
E-mail Dick Kauffman: editor@sitnews.org
Post a Comment View Comments
Submit an Opinion - Letter
Sitnews
Stories In The News
Ketchikan, Alaska