Front Page Photo
'Magical After the Rain'
photos by Alex Mescher
October 27, 2004
Wednesday

Ketchikan, Alaska - Wow, Sunday was such a marvelous experience. It rained the whole day, but then it stopped and the sun came out. I decided to go for a walk. While I was walking it started to rain and hail, but this time the sun was shining brightly and I saw a double rainbow. I walked to the bridge across from Creek Street and I saw 5-6 seals. I also saw a blue heron. It was so magical seeing so much wildlife after a rain and while a rainbow was out.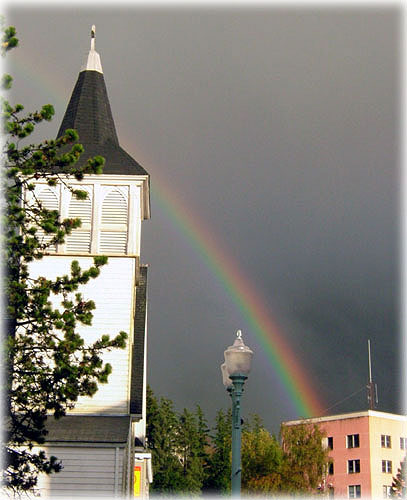 Front Page Photo
Rainbow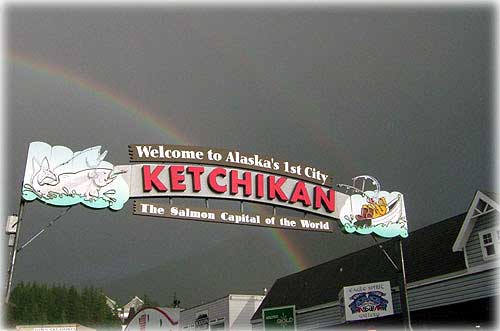 A double rainbow is visible over Ketchikan's famous welcome sign...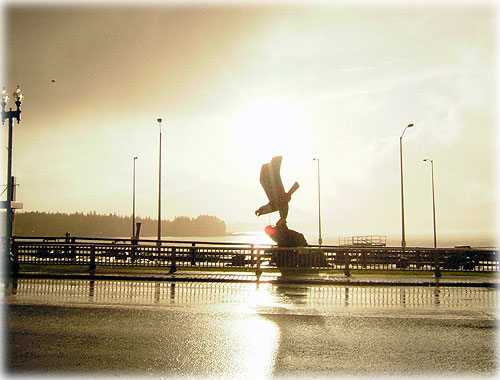 The sun breaks through....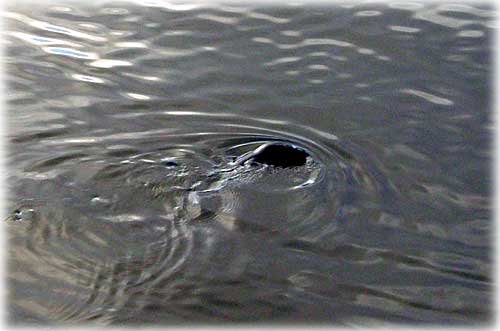 One of many seals sighted...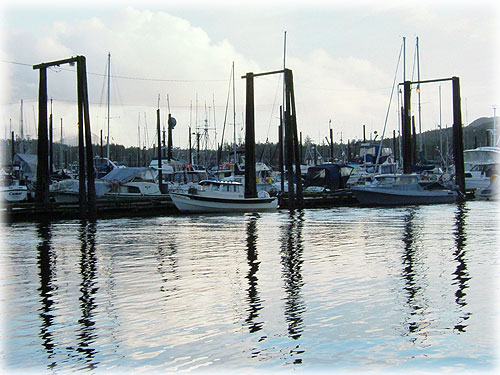 Dusty blue harbor after the rain...
Alex Mescher ©2004
E-mail
Submit your photos for publication to photos@sitnews.org
Post a Comment View Comments
Submit an Opinion - Letter
Sitnews
Stories In The News
Ketchikan, Alaska