GETTING OFF THE "ROCK"
By MARIE L. MONYAK
November 21, 2005
Monday

Saying it's raining again isn't exactly news when you live in Ketchikan. Like everyone else this time of year, I need to get away from the rain, I need to get off the "Rock". Being unemployed just doesn't lend itself to such frivolous expenses like a vacation, even if it would save my sanity.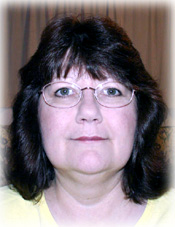 I knew I was losing the last remnants of that sanity the day I sat at the computer and, out of boredom, did a Google search on my last name. Having a very uncommon name I was always told, as a child, that anyone with my last name was most likely a relative. After perusing a few sites I came to a genealogy web page with the query; "Looking for grandparents, Charles, born 1875 and Mary, born 1883, somewhere in Slovakia". The author of the inquiry was Stephanie Monyak and those were MY grandparents. I had never heard of a relative named Stephanie but I sent an email asking if we were related. Imagine my surprise when I found that we were long lost cousins. After numerous emails back and forth we exchanged what little information we had on our mutual grandparents. Since they had died when our parents were just children, there wasn't much background. Fortunately my new found cousin had been doing genealogy searches for several years and forwarded what she had found, including the name of the village where our grandparents were born. Bukovynka, Ukraine had such an exotic sound that I couldn't help but be intrigued. I launched into my own web based search for more information.
I started with Google Earth, a three dimensional satellite imagery web site that literally flew me around the globe and transported me to the fertile farmlands of the Ukraine. I had found my ancestral homeland! Bukovynka was once in the Austrian-Hungarian Empire but often referred to as just Austria, as evidenced on my grandparent's birth certificates and immigration documents. After several wars and treaties, borders were changed and changed again. Present day Bukovynka sits in the Ukraine. I asked myself, does that make me Austrian or Ukrainian? I'd ponder that another day. Right then I needed something more personal than a view from 2700 feet above earth, so I visited sites focusing on the traditional food, dress, music and religion. I hit on so many web sites that I suddenly had a plethora of pictures. Women old and young, in ethnic dress, the old with their "babushka's" tied under their chins, the young in their colorful swirling skirts. The men with their wide cravats and baggy trousers cut above the calf, with ribbon tied knee socks. I felt reverence when I viewed the "Rusyn" Orthodox Church with its recognizable onion shaped dome. The interior filled with gilt-framed icons, life size gold statues and crucifixes. The beautiful skilled artistry of the past brought back a childhood memory of kneeling for a three hour mass in a language I couldn't speak, yet felt I could understand. My next click took me to ethnic foods. As I sat in front of the screen I could almost smell the aroma of years gone by. Halupki's (stuffed cabbage), and Piroghi's (potato stuffed dough) covered in sauerkraut were a constant in my house as a child. The traditional holiday desert would be Kolachi's (sweet nut filling in a heavy egg-dough roll). I closed my eyes and thought I could actually savor each of these delights. Suddenly my computer came alive; the web site had its own music, the traditional sounds of the "old country". It couldn't be, but it was, I was hearing a polka! I realized at that moment, that the Twist was not the first dance I ever learned, but rather the Polka. There's something about dancing the Polka that makes people smile and laugh, it's impossible not to. I'm sure I sat smiling to myself just listening to the sound that had always been synonymous with happiness.
Web page after web page, I read, and smiled, and tasted, and smelled, and relived the past. And for a fleeting moment I thought I had met my grandparents, gone long before my birth, yet right there in my computer.
My four-legged girl rubbed against my leg and brought me out of my reverie. I had been on the computer for thirteen hours and had the sore neck to prove it. I wandered outside for a stretch and some fresh air. Of course it was raining, and I was jolted back to reality. I was in Ketchikan, I was home, but for a time, I had gotten off the "Rock", and gone far, far away.
Marie L. Monyak is a freelance writer living in Ketchikan, Alaska.



Publish A Letter on SitNews Read Letters/Opinions
Submit A Letter to the Editor
SitNews
Stories In The News
Ketchikan, Alaska