Chemical Eye on the Me U
by Preston MacDougall
January 26, 2007
Friday PM

There is an interesting new phenomenon afoot. I call it the Me U.
No, it isn't an anatomical anomaly like Dr. Doolittle's Pushmi-Pullyu. In fact, even though one was in "Animal House" (the movie), it isn't an animal at all. And, its name changes from place to place. For instance, only if it were on my property, would it be called Me U. If it were on yours, it would be called You U. Strangely, they also exist on property that doesn't belong to any one, where it is called It U.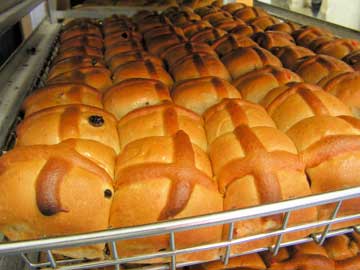 Credit: morguefile.com
Confused? Let me give you a recent example that I just heard about. For those who aspire to succeed in the music business, George Jones University will open its doors to its initial class of up to 200 country-style acolytes this coming March. Apparently, the campus will be located on Mr. Jones's own farm in Franklin, Tennessee. No dormitories will be needed, since its condensed curriculum - focusing on music publishing, recording contracts, concert promotion and the like - lasts only three days.
Tandy Rice, who has long been a Music Row insider, and formerly held adjunct faculty status at Belmont University in Nashville, will be the university's founding Dean. He correctly observes that many students "don't have mamas and daddys to send them to school and don't have four years to figure it all out."
Dean Rice began planning George Jones University after listening to Donald Trump describe the programs offered at Trump University.
Or is it University of the Donald? In any case, this is not a brand new phenomenon. General Motors University has been in the educational business since 1997. Currently, they offer almost 2,000 courses, ranging from engineering to political science. In conjunction with a nationally accredited partner, Cardean, they offer the eMBA degree to GM employees who want "to pursue an advanced degree in a way that fits their personal circumstances."
All these examples beg the question of just what is a university? On traditional campuses, during controversies involving freedom of expression, one Dean or another usually says something like "a university is a marketplace of ideas".
Is that it? Perhaps so. If society had circumscribed the limits of universitiness, I doubt very much that The Open University in the United Kingdom would exist today. When students first started "tuning in", in 1971, the idea of a university that had no classrooms, and was open to anybody who wanted to learn from its varied resources (mostly via the telly), was viewed as "blithering nonsense" by many Brits, including one Member of Parliament. Over 200,000 graduates later, this university is now respected internationally.
Harvard's motto is classic - Veritas (Latin for truth). But, as in any marketplace, the motto Caveat Emptor (Latin for let the buyer beware) is one that students would be wise to remember. Various accrediting agencies exist to set standards, but these can be just as diverse as the educational institutions themselves.
In chemistry, the American Chemical Society certifies bachelor degree programs that meet its rigorous curriculum standards, which range from advanced theoretical coursework to hands-on experiences in laboratories with modern instrumentation. Not all universities have the faculty and/or equipment to offer such a "Professional Chemistry" degree. Some students learn this the hard way.
Many years ago, I was on a research fellowship at a prestigious university that had a world-renowned chemistry program. It attracted graduate students from all over the globe, and in big numbers. There were two students who came from an older member of the Jones family of universities, which does not offer an ACS-certified degree in chemistry. The students soon learned that there were holes in their undergraduate education. One worked hard to overcome this handicap (and is now a professor of chemistry), but the other went home sheepishly (without the sheepskin).
With hindsight, my first exposure to tertiary education was as a pre-teen in my grandfather's "classroom". MacDougall U. wasn't exactly a marketplace of ideas. Rather, it was a marketplace of bagels and buns. Cheesecakes and wedding cakes. Its real name was MacDougall's Bakery.
Students who were enrolled in the commercial baking program at the local vocational college - Toronto's George Brown College - were regularly given apprenticeships under the tutelage of my grandfather. His name was Donald, but everybody called him Don. Not "the Donald", or "the Don", just Don. I called him Grampa, but I would like to posthumously promote him to Adjunct Professor of Commercial Baking.
Even though I wasn't his formal apprentice, I learned a lot about baking and customer relations, not to mention efficient techniques for washing stacks and stacks of the messiest pots and pans. (This came in handy when I later did research in an organic chemistry lab.) I worked hard for minimum wage, plus all the strawberries I could eat. (My grandfather called them fringe benefits.)
As far as the George Brown students went, I have no idea who paid whom. I just remember that they all discovered that being a baker is very hard work. Some probably changed majors, but I am guessing that others have gone on to sweet success.


On the Web:
More Chemical Eye On... by Preston MacDougall

Preston MacDougall is a chemistry professor at Middle Tennessee State University. His "Chemical Eye" commentaries are featured in the Arts and Public Affairs portion of the Nashville/Murfreesboro NPR station WMOT (www.wmot.org).

Publish A Letter on SitNews
Read Letters/Opinions
Submit A Letter to the Editor
SitNews
Stories In The News
Ketchikan, Alaska