Chemical Eye on the Web-Wired World
by Preston MacDougall
January 04, 2007
Thursday PM

From me to you, Happy New Year!
And, if you have uploaded this commentary to your blog, or added to the information content on the Internet in some other way, congratulations on being a co-recipient of Time's Person of the Year for 2006 - for "founding and framing the new digital democracy".
The Internet changes everything, it's just that not every thing has changed, yet. But if it hasn't, it will.
A lot happened on the Internet in 2006. On the political front, Arianna Huffington's online creation - The Huffington Post - chalked up its first complete calendar year. And it became a lot easier to dispose of the deluge of campaign materials during all the elections - just hit delete.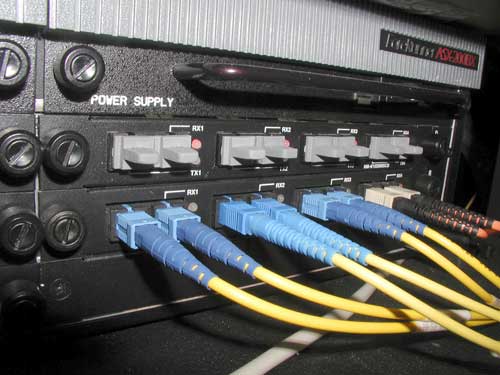 Photo courtesy morguefile.com

Just as when there were media gatekeepers, in the digital democracy politics and entertainment still go hand in hand. So we can't forget that near the end of the year, a YouTube contributor with the username gunecologist made it all the way through Queen's "Bohemian Rhapsody" using nothing but his hands and the air in his living room.
Time rightly recognized the exploding importance of what is sometimes called Web 2.0, but how do you choose between alternative media pioneers and virtuoso manualists? Time also made the right call by awarding its recognition to everyone who contributed, regardless of magnitude, mode or motivation.
Politics and entertainment cover a lot of cyberspace, and they can even overlap, such as when a Senator botches a joke. But there is much more to this wonderfully-wide world than politics and entertainment. Take industrial organic chemistry - please.
There, too, the Internet has begun something of a revolution. The website InnoCentive.com, which was launched by the pharmaceutical company Eli Lilly, celebrated its 5-year anniversary in 2006. In the same year a growing number of its expanding volunteer contributors, called "solvers", joined in the celebration with cash awards in the five to six-figure range.
People often complain about the high price of prescription drugs, or the ecologically unfriendly reputation of chemical manufacturers. Innocentive.com started out as a way for Eli Lilly to tap into the worldwide abundance of organic chemistry knowledge that was focused on industrial problems that were not pertinent to Eli Lilly. They also targeted knowledge that was simply focused on the next organic chemistry exam.
So-called "challenges" often looked like questions that you might see on an advanced organic chemistry exam, such as how to convert compound A to compound B, but only in two steps, and with little or no unwanted side-products. Eli Lilly already knew how to go from A to B, but it would save a lot of money if it could be done quicker and more cleanly. So they offered a reward to anyone who submitted an online answer that panned out.
The response was enormous - they now have over 100,000 registered "solvers", and many are still chemistry students. They have also expanded the range of challenges beyond the pharmaceutical industry, including such partners as Boeing and DuPont. They are called "seekers" and their numbers are growing as well.
Of course politics, entertainment and industry still doesn't cover everything. What about war and peace? I am hopeful that the Internet will favor peace, but the book is already online at Project Gutenberg.
In the realms of popular music and general education, respectively, iTunes and Wikipedia coined new words when they began their own revolutions.
Love may be the last aspect of our culture to be changed by the Internet, but eHarmony is not alone in making an effort. We've probably seen the same commercials, but I actually know two people who recently married after being introduced on this website. And they were both U.S. citizens already.

Most importantly, and, I believe, connected to everything else, there is friendship. As far as that goes, perhaps I'll "see you" on Facebook.com.



On the Web:
More Chemical Eye On... by Preston MacDougall

Preston MacDougall is a chemistry professor at Middle Tennessee State University. His "Chemical Eye" commentaries are featured in the Arts and Public Affairs portion of the Nashville/Murfreesboro NPR station WMOT (www.wmot.org).

Publish A Letter on SitNews
Read Letters/Opinions
Submit A Letter to the Editor
SitNews
Stories In The News
Ketchikan, Alaska