Fish Factor
Katrina: Alaska seafood groups rally to help counterparts
By Laine Welch
September 12, 2005
Monday

Seafood groups all across the nation are rallying to help their counterparts in areas ravaged by hurricane Katrina. In Alaska, efforts began almost immediately when more than 30 major seafood processors began donating canned and pouched products via Sea Share, the "bycatch to food banks" network formed by Bering Sea fishing companies in 1993. Sea Share coordinates distribution through America's Second Harvest food bank network directly where relief is needed most. The Sea Share companies include members of the At-sea Processors Association, Pacific Seafood Processors Association and others throughout Alaska and the North Pacific, said director Tuck Donnelly.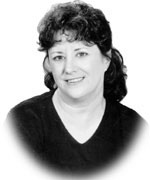 "Right now we are struggling with a limited amount of cold storage, so we've been asking for and receiving truckloads of products that don't need refrigeration," Donnelly said, estimating that more than 160,000 pounds of canned and pouched seafood were donated within just a few days after Katrina clobbered Louisiana and Mississippi. Donnelly said Sea Share also is organizing distribution of frozen seafood products. ""It's going to be a long term need, and we will continue to donate and deliver food directly to the Gulf region for as long as it takes," he said.
Likewise, the nation's largest seafood trade group - the National Fisheries Institute - is using Sea Share to coordinate donations by its members, which range from hundreds of small "Mom and Pop" companies to huge multinational corporations. NFI is also coordinating financial contributions to the devastated region. "This is more than just the fishing industry - it's the seafood community," said spokesperson Stacey Felzenberg. She pointed out that Louisiana is the nation's second largest seafood producer (following Alaska), and provides more than 40 percent of U.S. annual oyster production. The Louisiana Dept. of Wildlife & Fisheries estimates the financial loss for oysters at $546 million over a 12 month period. "And that doesn't take into account the impact on boats, docks, ice houses, processing plants," said Felzenberg. "We've heard directly from oystermen that it will be another two or three years before they'll see another oyster crop."
Meanwhile, the United Fishermen of Alaska has joined with the Southern Shrimp Alliance to provide help in the form of gear, netting, apparel, replacement parts and machinery to its more than 500 members. The SSA is made up of shrimp boat, dock and business owners in eight states spanning the Gulf and South Atlantic states. That region's wild shrimp industry is valued at more than $200 million annually.
Anyone wanting to help in the relief efforts is urged to contact Sea Share's operations director Jim Harmon at 206-842-3609, ext. 202, or jharmon@seashare.org. The UFA contact is Mark Vinsel at 907-586-2820 or ufa1@ufa-fish.org.

HELP SHAPE FISH LAWS - The state wants to hear from Alaskans on the laws that govern our nation's fisheries. The Magnuson - Stevens Act (MSA) is undergoing reauthorization by federal policy makers, and much has changed since it was retooled nearly ten years ago.
A draft of proposed changes to the MSA was released last month by the U.S. Commerce Dept. It reveals the Administration's stance on such issues as the trend towards "rights based" fishing privileges and keeping management decisions close to home. "I think if that's the only comment people make - to allow regional councils to retain authority and have the tools to manage our fisheries - that's about as complicated as it needs to get," said Sue Aspelund, special assistant to the ADF&G commissioner.
"I know there is a push towards ecosystem management and more restrictive approaches to bycatch," added Dave Benton, director of the Marine Conservation Alliance and a former North Pacific Council chairman.
While the MSA is directed toward federal fisheries, meaning in waters from three to 200 miles offshore, Aspelund said all harvesters should weigh in. "Whether salmon fishermen are managed by the feds is really moot because so much of the infrastructure they depend on is affected by federal fisheries management. Everyone in the industry has a stake in this one," she emphasized.
The two-hour meetings are open to all and will occur as follows: Sept. 22 in Homer, Sept. 23 in Kodiak, Sept. 28 in Sitka, October 4 in Anchorage, and October 14 in Girdwood. Additional hearings will also be scheduled in Western Alaska communities and in November at Fish Expo in Seattle. The State's current position on MSA reauthorization can be found at http://www.adfg.state.ak.us/special/oceans/policy.php. Written comments will be accepted through October 17. Questions? Contact Sue Aspelund at (907) 465-6139.
VOTING DAY FOR BRISTOL BAY - March is the month when Bristol Bay fishermen will decide if they want to fund their own marketing group. A new program provides an opportunity for 12 regions to devise ways to promote and sell their own fish. Bristol Bay is the second area so far to be designated by the state as a Regional Seafood Development Association (RSDA), following the lead of Copper River/Prince William Sound.
The RSDA's are funded by a tax of up to three percent on each permit holder's annual catch. The proposed tax of one percent for Bristol Bay drift gillnetters would yield more than $1 million for marketing efforts, and it would not be a hard hit for fishermen. "It would add up to about $325 on a big year. On a five year average, it's closer to $240. So it's a fairly modest investment," said Bob Waldrop, interim director for the Bay's RSDA.
Money from the RSDA can be used for almost anything related to seafood sales and promotions, infrastructure development, market research and new product development. "The whole point is to concentrate control into the hands of the people who are actually prosecuting the fishery. It's all about self direction," Waldrop said, stressing that the RSDA is not affiliated with any other Bristol Bay group or organization.
A founding board has set a postmark date of March 1, 2006 for Bay fishermen to vote on whether or not they agree to be taxed. If it's a go, the next step will be to elect a board of directors to manage the RSDA and decide on its directions. Waldrop said starting this fall public meetings will be held, mailings will be sent out and a web site will be developed to inform people of the new venture. "We provide Alaska's largest sockeye harvest - nearly 60 percent - yet there is no group to speak out vigorously on its behalf. Just a little improvement would make a huge difference in the economy of the region and to the finances of the individual fishermen," Waldrop said. Get more information at bdrop@msn.com .
Laine Welch has been covering news of Alaska's seafood industry since 1988. Her weekly Fish Factor column appears in a dozen newspapers and web outlets. Her daily Fish Radio programs air on 25 stations around the state. Laine lives in Kodiak.

Publish A Letter on SitNews
Read Letters/Opinions
Submit A Letter to the Editor
SitNews
Stories In The News
Ketchikan, Alaska