Fish Factor
New courses about seafood business
By Laine Welch
August 22, 2005
Monday

Making people more savvy about the seafood business is the focus of new courses starting this fall at the University of Alaska/Anchorage. And students won't even have to travel to Anchorage for a semester to attend them. Interestingly, the need for college courses that teach the "business of seafood" prompted lively discussion during the last legislative session. Obviously, it was not lost on state educators.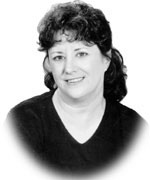 The new program is part of UAA's interest in "embracing" one of Alaska's major resource industries - and in servicing more students across the state, said Tom Myers, director of the UAA Business Enterprise Institute. All of the classes feature new "blended" formats, meaning they are available via the Internet. "It doesn't matter if you're sitting in Kodiak, Cordova, Cold Bay or Florida, for that matter. Folks can log on and be part of the class," Myers said. "It won't be a matter of reading stuff and then writing a paper. It's very media rich with video and audio and slide showsstudents will be learning face to face with visiting experts and the UAA faculty," he added.
One of the new courses has the enticing moniker of Alaska Seafood Salesmanship. It will focus on global markets and competition, unique selling points of Alaska seafood, promotions, pricing, invoicing and customer service from deck to dinner plate. "That class will end with a trip to the International Boston Seafood Show," Myers said.
Another unique course is called Seafood Buyers Tour, targeted toward people interested in sourcing products from Alaska. It will cover the diversity of the commercial fishing industry, species available, supply chains, management, product safety, merchandising, promotional ideas and shipping methods. "Students will tour fishing ports and learn directly from the people catching and processing seafood. They will learn about the best ways to market that product to their customers back home," Myers said. Both classes will be taught by well known industry professional Steve Grabacki, and include participation by a wide range of experts. They run just five weeks; one week is spent on the Anchorage campus.
A third class, back by popular demand, focuses on getting products to customers in top condition. Emerging Trends in Seafood Logistics will be taught again by Oliver Hedgepeth, director of UAA's logistics department. He said Alaska has a pretty good handle on transportation methods, but new trends in packaging and electronic tracking technology bring exciting new possibilities. "Most people don't realize that 30 percent of all perishable products are damaged in transit or arrive no good at all. If we can use new ways to cut that down by just a few percentage points, it adds up to a lot of money for Alaska fishermen. Those are the key things we're looking at," Hedgepeth said, adding that he will also customize shorter courses as needed.
UAA is also launching a new "business incubator" next spring for entrepreneurs in seafood and other ventures. "For any folks out there with good ideas, we have a space for them to do a start up business project and we'll help them get it going," Tom Myers said. Questions? Contact tmyers@cbpp.uaa.alaska.edu or afwoh@cbpp.uaa.alaska.edu

COPPER RIVER TAGS FLATS
Copper River might be best known for its famous salmon, but studies on other species provide important clues to the region's overall ecology. "One of the things we're finding is that delta estuarine waters are very important nurseries for a variety of bottomfish species and Dungeness crab," said Dr. Mary Anne Bishop, a research ecologist at the Prince William Sound Science Center.
To learn more about the Copper River delta's bottomfish community, scientists over the past three years have tagged about 800 starry flounders, halibut and stag horn sculpin. It's one part of a much larger biological observation project that is looking at the overall ecology of the delta's estuarine waters. Only four of the bright yellow or red tags have been returned so far, and researchers hope to get more by the time the study winds down next year. "The tagging study will give us information on how fast the fish are growing, their movements and the nutrients that feed them," Bishop said, adding that the flounders make up the largest flatfish stock on the delta, followed by sculpin. Until now, no research has been done on the region's many bottomfish species. "Anything we do out there is new," she said.
Bishop said the observation project will also provide important information in case of an oil spill. "We want to be able to predict what would happen to this environment if there was a pollution event, or predict what's going to happen with climate changes from global warming, glacier melting, those kinds of answers," she said. The research project is sponsored by the PWS Oil Spill Recovery Institute and the Exxon Valdez Restoration Project.
FARM BILL SEEKS SEAFOOD INPUT
It's short notice, but Alaskans have a rare chance on August 25 to give direct input to a top official on the U.S. Farm Bill, which authorizes programs under the U.S. Dept. of Agriculture. Since fishermen are now officially classified as agricultural producers, they can push for inclusion of seafood in more USDA programs - such as school lunches or baby foods.
USDA Deputy Secretary Chuck Connor will hold a "listening session" at the Palmer Train Depot to get input on the Farm Bill, which is revised every five years. The new Farm Bill is set to be implemented in 2007. According to Chad Padgett, director of the local USDA Farm Service Agency, Alaska is one of only a handful of states to get the direct ear of the agency. "It is very unusual to have someone of his stature come here and ask Alaskans what they would like to see in the Farm Bill," he said.
Padgett said the Alaska seafood industry has been working for a number of years with the USDA in an attempt to place seafood in more federal programs. "There is also the opportunity for fishermen to be included in marketing programs, loan deficiency payments, and cooperative marketing associations," said Padgett. With an FY06 budget of $94.6 billion, the USDA is the government's premier food agency.
The meeting with Connor will take place on Thursday, Aug. 25 from 1-4pm at the Palmer Train Depot. Get more information at 907-761-7738 or at www.usda.gov/farmbill.



Laine Welch has been covering news of Alaska's seafood industry since 1988. Her weekly Fish Factor column appears in a dozen newspapers and web outlets. Her daily Fish Radio programs air on 25 stations around the state. Laine lives in Kodiak.

Publish A Letter on SitNews
Read Letters/Opinions
Submit A Letter to the Editor
SitNews
Stories In The News
Ketchikan, Alaska