Column
The road back home
By JEFF LUND
November 16, 2013
Saturday PM

(SitNews) Klawock, Alaska - Fourteen years ago I left Prince of Wales Island, and though I kept my Alaska license for the college years, I was gone.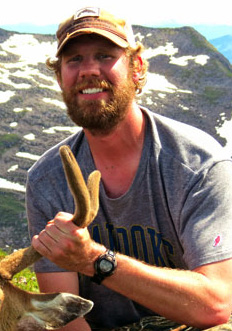 Jeff Lund
I only intended to come home once in a while, preferably when the salmon were running. But each summer, home burrowed into me a little more. The simplicity, the clean water, the salty air and people using friendlier non-verbal gestures while driving were parts of an extensive list of reasons to move back.
On September 27th I taught my last day of English, yearbook and journalism at East Union High School in Manteca, California. I'd been there just over 10 years, but with a serious surgery and possible lengthy recovery looming for a family member, I packed up my life in fish boxes and blue totes and drove north, unemployed, and pretty sure I was making the right decision. As I put more miles between me and my previous life, I was still only pretty sure it was the right thing to do.
But after two days home, I was sure. There is no question. All it takes is a three minute drive and I'm at the river with black bears, ganging up on salmon. Ten minutes and I'm walking lake edges jump shooting ducks. Or not. Maybe I'm just watching the tide creep in while sheets of rain and sunshine fight for weather dominance.
What I had in Manteca was the mystique of being the guy who returned every late summer with more stories about weeks fishing in the great north. I had a great teaching job at a school of 1500 students, and they were great kids. What I didn't have was why Alaska called. The Life.
Not a life. I had a life in California, a good one with good people. I fished, I hiked, I even drew a deer tag (for a section with an 8% success rate). But it was a life which required a tank of gas to get to the wild, $20 camping fees, traffic, pollution and a frame of mind foreign to the high school version of myself. I drove the van for the junior varsity basketball I head coached and the kids whined about the hour and a half drive to the furthest school in our league. I told them they should try sleeping on the floor of a math room for two days on an eight-dollar air mattress, or better yet, the floor of a boat caught in a January storm. The kids loved the stories of the life I used to live and as is frequently the case I guess, I wanted what I had. I didn't want to be young again, I just asked myself why I wasn't living in a place that made me so happy for those three months. Sure Prince of Wales isn't June 30th all year round, but that's what living the life is about. The life of an Alaskan isn't easy. I'll once again be living what I tell people about. I tell people southeast Alaska is junior varsity Alaska if you just look at temperature, but it is in no way easy. Wet cold soaks past your skin to the bone. That's why people are so close. They, we, make it through together.
I'm excited at the prospect of assimilating to life in the chilly lane and I'm excited for a new audience with which to share the tests of my new life. There might be moments I long for the California sun but I'm back to living The Life. No regrets.
Jeff Lund ©2013
Jeff Lund is a Teacher and Freelance Writer living in Klawock, Alaska
Contact Jeff at Email – aklund21@gmail.com
E-mail your news & photos to editor@sitnews.us


Publish A Letter in SitNews
Contact the Editor
SitNews ©2013
Stories In The News
Ketchikan, Alaska

Articles & photographs that appear in SitNews may be protected by copyright and may not be reprinted without written permission from and payment of any required fees to the proper sources.