Ketchikan Regular Election Oct. 04, 2022
Early & In-Person Absentee Voting Begins 09/19/22
Ketchikan Borough Assembly
3 Year Term (2 Seats Open)
Austin Otos
Received: September 06, 2022
Published: September 07, 2022

Why are you running for office?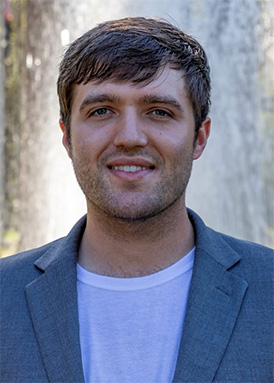 I've had the honor to serve on the Ketchikan Gateway Borough Assembly for three years starting in 2019. Since being elected, local government has undergone tumultuous changes starting with COVID, transitioning to having no cruise ship passengers, and ending with the community coming back into somewhat normalcy. The reason why I am seeking reelection to the KGB Assembly is to refocus our efforts on borough projects that were sidelined during COVID. Starting in 2020, the KGB declared a state of emergency and a two-year recovery process began. During those few years of economic recovery, the KGB was able to recuperate its losses from various federal and state government dollars such as the CARES Act, which helped restore lost tax revenue. With these funds, we were able to inject millions of dollars into the community into programs such as: rental/mortgage relief, daycare assistance, supplemental food programs, and local business grants. The KGB Assembly has begun to reconfigure our efforts after COVID to addressing long term issues such as affordable housing, continued education funding, and improving community recreational opportunities. I believe that with my current experience on the Assembly I will be able to have constructive input into these areas that impact our community.
Experience and Education
My experience to run for reelection to the KGB Assembly is rooted in my continued passion for advocacy and involvement as a proactive assembly member. As an assembly member, I've had the opportunity to take an active role through advocacy trips on behalf of the KGB traveling to: Alaska Municipal League events and Southeast Conference. These advocacy trips enable the KGB to bring forward local issues to seek proper funding from state and federal partners. I believe that my passion for advocating on behalf of local government stems from my employment experiences in nonprofit work. My educational background is in criminal justice which I received a Bachelor of Arts at the University of Alaska Anchorage after graduating from Ketchikan High School in 2013. This has led me to work in the nonprofit sector at Ketchikan Youth Court, leading to my strong advocacy ability for an organization. In nonprofit work, immense time is allocated to finding new revenue sources and partnering with organizations. These skills have equipped me well as a local elected official and positioned me as a zealous advocate for the community.
Community Involvement
My focus on nonprofit work has led me to be involved in the community through arts, wellness, and charitable organizations. I currently participate in the local musical scene as a member of the Ketchikan Community Concert Band (KCCB). This opportunity has increased my appreciation for the world class art programs our community produces. My passion for improving the community has given me the opportunity to be involved with the Ketchikan Wellness Coalition. As an executive board member and current Vice President, we have grown the organization to encompass areas of the community that need assistance such as behavioral/mental health, drug use, and youth engagement. The community-oriented program that I'm most proud about is being elected the 2022 Ketchikan First City Rotary President. The philanthropic organization has opened many doors for me to be a local advocate by connecting people to valuable resources and improving community assets.
Identify at least two significant issues and challenges facing our community and your ideas on addressing these issues.
1. Continuing to focus our efforts in addressing affordable housing by expanding upon service areas/subdivisions: The Borough has been working on a long-term plan to address the local housing shortage. The KGB has implemented housing remedies including, increasing the density of lots to allow for more units on a property, crafting a process for permitted short term rentals like Airbnb, and creating a new housing fund with $7.2 million to spur new housing development. The $7.2 million housing fund will be used to offset road and utility costs for service/subdivisions, and in general allow the Borough to fund new sites for housing to be built. There is not one silver bullet to address the housing crisis, but a continued multi-pronged approach will help alleviate the problem.
2. Input into the new parks plan by contributing to projects: The KGB is currently updating its parks plan to gauge what community members want in recreational opportunities. I would like to have direct input for new parks, playgrounds, and completing some capital projects such as the skate park roof that I would like to see be followed through with. There are a few trails such as the Rainbird Trail system that will need extensive upgrades due to the lack of maintenance. The Borough is looking into projects like this to be covered by funds from cruise ships passengers as they should share the investment in recreational trails that make our community attractive to visit and live in.
3. Stabilizing the Local Education Fund by finding new revenue streams: The local education fund has been in deficit mode for 5+ years. Many Assemblies in the past have tried to address the deficit without much success. The fund will need to be stabilized through reduction in spending, finding new revenue streams or a combination of both. In FY 22, the KGB Assembly reduced spending in the fund and slightly raised property taxes which cut the deficit by about half. Rather than balancing the budget on the backs of teachers and reaching further into the pockets of local property owners, the KGB should repurpose federal money called PILT (Payment in Lieu of taxes) which is annual funds of about $1.2 million from the federal government to local municipalities. I believe that this infusion of money will project the fund on a better path into the future for stabilized education funding.
For over two decades, SitNews has provided a front page section at no cost for all candidates for the local Ketchikan Assembly, School Board, City Council, and Mayors to provide information about themselves and their campaign for the voters to consider.
All candidates are encouraged to participate. SitNews will begin accepting candidates' statements on September 05, 2022 for publication. Note: Early or Absentee-In-Person Voting will begin on September 19, 2022. In person voting at the polls will be Oct. 04, 2022.
In your statement please tell the voters:
1. Why you are running for office.
2. Experience and education.
3. Community involvement
4. Identify at least two significant issues and challenges facing our community and your ideas on addressing these issues. (Please do not just say you will be open to public input. Be specific about the issues and challenges and your specific ideas to bring to the table.)
5. Email a digital photograph.
6. Email your information in text format or as a doc file and photo to editor@sitnews.us
Additional comments are allowed. (Posted Online: August 27, 2022 - Invitations to Participate were emailed to all candidates on August 27, 2022.) Editor SitNews
Printed ballots for inspection for the October 4, 2022 election will be available September 14, 2022.
Last Day to register to vote in the local election is Sept. 04, 2022
KGB Election Information Click Here
City of Ketchikan Election Info Click Here