Regular Election - October 05, 2021
Stephen Bradford
Candidate for Ketchikan School Board 2021
3 Year Term (3 Seats Open)
Received: September 22, 2021
Published: September 23, 2021

I am once again running for a position on the School Board. I previously served 5 years on the KGBSD board. I then ran for and was elected to a 3 year term on the Borough Assembly. I was very active as a member of both the School Board and the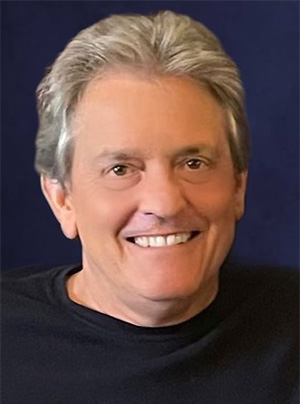 Stephen Bradford
Candidate for Ketchikan School Board 2021
Assembly, serving on numerous committees, visiting every facility and talking with staff, students and the public. I stepped aside after that one term to devote my energies elsewhere, but now feel that my prior experience serving on both the School Board and the Assembly will be helpful as our school district faces some significant challenges.
A good well-rounded education has always been a priority in my family. I myself have a law degree and among my children I have a veterinarian, a mechanical engineer, an arrhythmic cardiac specialist and a web developer. I also have one who has chosen a career in the trades. It is critically important that our school district provide opportunities to all children and encourage them to thrive no matter the path they choose.
I have raised seven kids - 4 of whom are or will be Kayhi graduates. I still have two at Kayhi, a sophomore and a senior. I have always been a very active parent, visiting the classroom, attending parent teacher conferences and volunteering for lots of committees, planning and help with projects. I cannot count how many grade school music recitals I have happily attended! Over the years I have also spent time in the classroom as a Substitute, coached many youth sports teams and spent years as a Sunday School Teacher.
For most of my working life I have practiced law, although I also spent a few years in public accounting and banking. I have had my own private law office here in Ketchikan, and am also the EVP and general manager for the Ward Cove Group of companies - dealing with everything from construction, property management, remote marine logistics, oil recycling and waste water treatment. In addition to my law degree I have a degree in Business Administration with a minor in accounting. I found that my background in law, accounting and finance were helpful in my previous stints on the School Board and Borough Assembly, and they helped me understand the regulatory environment and budgeting process.
Here in Ketchikan I have served the community as Vice-Mayor, member of the Ketchikan Gateway Borough Assembly, member of the Board of Education for the Ketchikan Gateway School District, board member of the Ketchikan Visitors Bureau, board member of St. John's Episcopal Church, and chairman of the Borough Community Grants Committee. For 2019 I received the Rainbird Award, given by the KVB for work performed in support of the local tourism industry and the KVB.
When I am not busy working or serving the community in some capacity you will find me on a mountain trail (usually either Dude or Deer Mountain), fishing, or spending time with my two grandchildren in Metlakatla.
One significant issue facing our community has to do with the relationship between our school district and our indigenous peoples who have occupied this land since time immemorial. I am proud that my wife and step-children are Tlingit of the Raven Moiety from the Tak Dein Taan, Mount Fairweather House, and my son-in-law and grandchildren are Tsimshian. I grew up in Wamego, Pottawatomie County, Kansas. In the schools I attended there was no recognition of the rich cultural heritage of the local Kickapoo, Prairie Band of the Potawatomi, Sac & Fox, and Kaw tribes. Fortunately here we try. But we must do better.
Another significant issue we must face has to do with our capital infrastructure. In recent years, for a variety of reasons including Covid and financial pressures, we have not focused on our infrastructure. I hope to help the board prioritize our capital projects and develop long-term plans for financing.




Email letters of support for your candidate to editor@sitnews.us




Ketchikan Regular Election October 05, 2021 - Tuesday
Early & In-Person Absentee Voting Begins September 20, 2021
For over two decades, SitNews has provided a section at no cost for all candidates for the local Ketchikan Assembly, School Board, City Council, and Ketchikan Mayor
All candidates are encouraged to participate and provide your future constituents with your candidate's statement to included this required information:
1. Why you are running for office.
2. Experience and education.
3. Identify at least two significant issues and challenges facing our community and your ideas on how these issues could be addressed. (Please do not just say you will be open to public input. Be specific about the issues and challenges and your specific ideas to address.)
4. Photograph.
5. Email your information in text format and photos (jpg) to editor@sitnews.us
Additional comments are allowed.

Please email your candidate's information for publication by September 18, 2021. Candidate's information will be published as received and will not be edited by the SitNews' editor. (Posted: Sept. 11, 2021 - Invitations to Participate emailed to all candidates on September 11, 2021)
Contact the Editor
editor@sitnews.us
SitNews ©2021
Stories In The News
Ketchikan, Alaska

Articles & photographs that appear in SitNews are considered protected by copyright and may not be reprinted without written permission from and payment of any required fees to the proper freelance writers and subscription services.

E-mail your news & photos to editor@sitnews.us

Photographers choosing to submit photographs for publication to SitNews are in doing so granting their permission for publication and for archiving. SitNews does not sell photographs. All requests for purchasing a photograph will be emailed to the photographer.