Regular Election - October 05, 2021
Jaimie Palmer
Candidate for Ketchikan Borough Assembly 2021
3 Year Term (2 Seats Open)
Received: September 17, 2021
Published: September 18, 2021
My name is Jaimie Palmer and I am running for Borough Assembly to ensure all decisions made protect or enhance our way of life and put our island wide community first.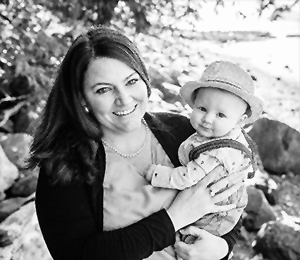 Jaimie Palmer
Candidate for Ketchikan Borough Assembly 2021
I am a proud graduate of Salem College, the oldest school for women in the United States, with a Bachelor of Arts in Sociology, and Communications. My work history is as diverse as the day is long, having started at an early age, and includes waiting tables dressed as a colonial woman, diving in a shark tank at an Aquarium, helping homeless individuals into permanent housing, serving as the Shelter Manager for WISH, managing Allen Marine Tours, and more recently opening two successful businesses here in town – The Captain's Lady, and the Ketchikan Candle Company.
In 2009, I found my way to Ketchikan to work one season for Allen Marine Tours, and met a Ketchikan born and raised man who is now my husband. Jason and I have two precious babes: Liv – age 5, and Mo – age 3. In every decision I make, I think of these two, the impacts to their lives, and the community at large. During my time here I have served on various boards and have no problem standing up for what is right. My greatest service to this community was as a Board member for Women in Safe Homes for 6 very long years. I termed out in February and walked away knowing that the program is thriving and well positioned for future generations. Now as I study Borough policy and dig into Borough powers, it is my hope that I can one day walk away from this Assembly in the same manner as WISH, knowing that our future as a community is sound.
The biggest challenges the Borough will face over the next few years continue to be ones that require collaboration, finding solutions to our housing shortage and island wide tourism management. In 2019 the McDowell group completed a study on housing needs in Ketchikan that should be used to inform all parties moving forward. The study showed that we need more of every type of housing: senior, low income, accessible, multi-family, seasonal, affordable homes for first time homebuyers, transitional housing, shelters, etc. This need is only going to increase with NOAA bringing in new families, and as we attempt to attract new business to diversify our economy, with the already returning demands of the tourism industry, and an aging population. It is my hope that the Borough can work collaboratively with the City of Ketchikan, City of Saxman, AHFC, Tlingit & Haida, Senior Services, The Pioneer Home, The Manor, and our multitude of local builders to start working towards each of these housing needs. It seems that the Borough can assist in several ways through either helping remove zoning restrictions to allow existing buildings to expand, or by subsidizing land, and potentially working with the Department of Housing and Urban Development on Planned Unit Developments. The opportunities are endless, we must get started and pull together our collective resources to serve the greater community at large.
It is also critical for the Borough to collaborate with the City of Ketchikan, City of Saxman, Cruise Line Agencies of Alaska, CLIA Alaska, KVB, Chamber, and stakeholders to develop an island-wide tourism management plan. We know that cruise ship tourism will return with great volume, and we all agree that there is a limit to the capacity that this island can accept on any given day. The plan should address common issues and areas for improvement that will naturally compliment industry trends, while taking care of our citizens first. It is my hope that the Boroughs latest RFP for a tourism impacts study in addition to the previous studies conducted by the McDowell Group in 2018, and Moffatt & Nichol in 2016 with updated stakeholder feedback will inform our future planning efforts and we can move forward. The Borough should also work with the Ketchikan Visitor's Bureau to ensure a smooth roll out of their Tourism Best Management Practices program. This program provides a platform for residents to voice concerns with solutions, and new ideas! We can no longer separate cruising matters to just a city issue, as the dock in Ward Cove has changed the forecasted passenger counts immensely. We are now more than ever needing a collaborative approach to protect and enhance the quality of life for all citizens who live in Ketchikan.
Thank you for taking the time to consider Jaimie Palmer for Borough Assembly.
Most Recent Service to Ketchikan:
Current 2nd Vice Chair – Ketchikan Visitor's Bureau Board of Directors – 2015 – Present
Member - Borough Economic Recovery Group
Former Member – Race Around Revilla Planning Committee
Former Member – Safeguard Ketchikan Community Taskforce
Former Treasurer – Women in Safe Homes Board of Directors – Termed out 2021
Former Vice President – Alaska Travel Industry Association Ketchikan Chapter
Awards:
2021 Young Alumna Award – Salem College
2018 Entrepreneur of the Year Award – Greater Ketchikan Chamber of Commerce
2017 Heart of the Community Award – Ketchikan Visitor's Bureau




Email letters of support for your candidate to editor@sitnews.us





Ketchikan Regular Election October 05, 2021 - Tuesday
Early & In-Person Absentee Voting Begins September 20, 2021
For over two decades, SitNews has provided a section at no cost for all candidates for the local Ketchikan Assembly, School Board, City Council, and Ketchikan Mayor
All candidates are encouraged to participate and provide your future constituents with your candidate's statement to included this required information:
1. Why you are running for office.
2. Experience and education.
3. Identify at least two significant issues and challenges facing our community and your ideas on how these issues could be addressed. (Please do not just say you will be open to public input. Be specific about the issues and challenges and your specific ideas to address.)
4. Photograph.
5. Email your information in text format and photos (jpg) to editor@sitnews.us
Additional comments are allowed.

Please email your candidate's information for publication by September 18, 2021. Candidate's information will be published as received and will not be edited by the SitNews' editor. (Posted: Sept. 11, 2021 - Invitations to Participate emailed to all candidates on September 11, 2021)
Contact the Editor
editor@sitnews.us
SitNews ©2021
Stories In The News
Ketchikan, Alaska

Articles & photographs that appear in SitNews are considered protected by copyright and may not be reprinted without written permission from and payment of any required fees to the proper freelance writers and subscription services.

E-mail your news & photos to editor@sitnews.us

Photographers choosing to submit photographs for publication to SitNews are in doing so granting their permission for publication and for archiving. SitNews does not sell photographs. All requests for purchasing a photograph will be emailed to the photographer.